TAG24's Take: Cypress Hill roll up another classic with new record Back in Black
Los Angeles, California - West coast hip-hop legends and blunt rolling OGs Cypress Hill released their latest album Back in Black on Friday. Here's TAG24's Take on an offering that takes these giants of the genre back to their roots.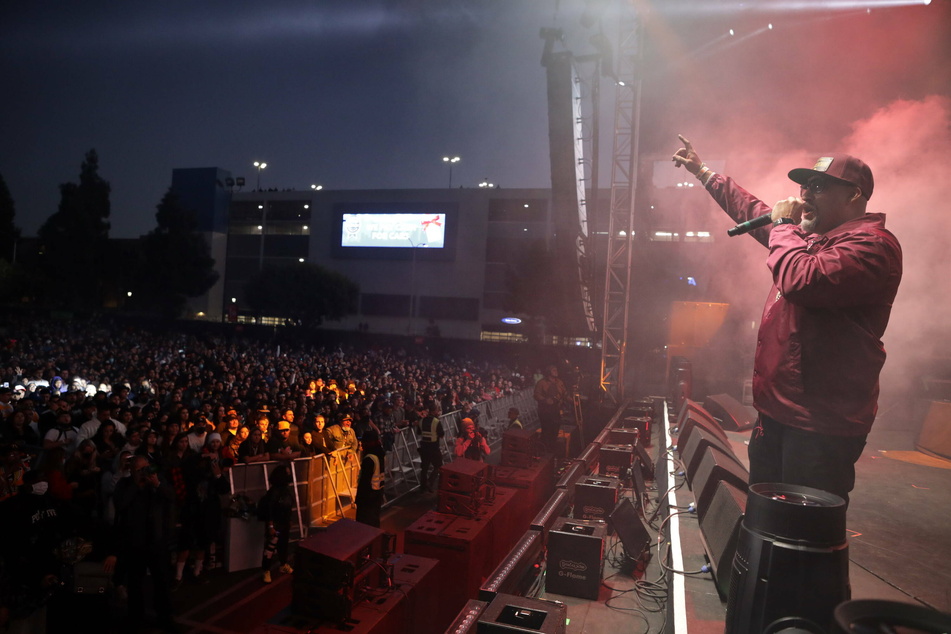 Long before Karens, soccer moms, businessmen, and angsty suburban teenager's parents were indulging in "cannabis", groups like Cypress Hill were on a mission to let everyone know just how magical the herb really is.
Since their humble beginnings in 1988 they've always kept their message consistent about their marijuana advocacy, so much so that their name has become synonymous with it.
"Since day one I rep for legalization / Show the nation how to roll a blunt / Put it into rotation," B-Real raps on Takeover, the opening track of Back in Black.
They are pioneers of hip-hop in general, being around long enough to witness the genre's many transformations.
Instead of trading in dope rhymes and high times for trap beats and autotune, the Hill has managed to put together an album that showcases them doing what they do best – making good hip-hop.
Back in Black, even in name, seems to pay homage to their 1993 album Black Sunday, which many fans and rap lovers view as their magnum opus. The album takes you back to the golden era of hip-hop in style, while addressing a new era full of the same problems as way back then.
Just like all of their previous records, Back in Black is a perfect record to burn one to.
Back in Black is Cypress Hill goin back to their roots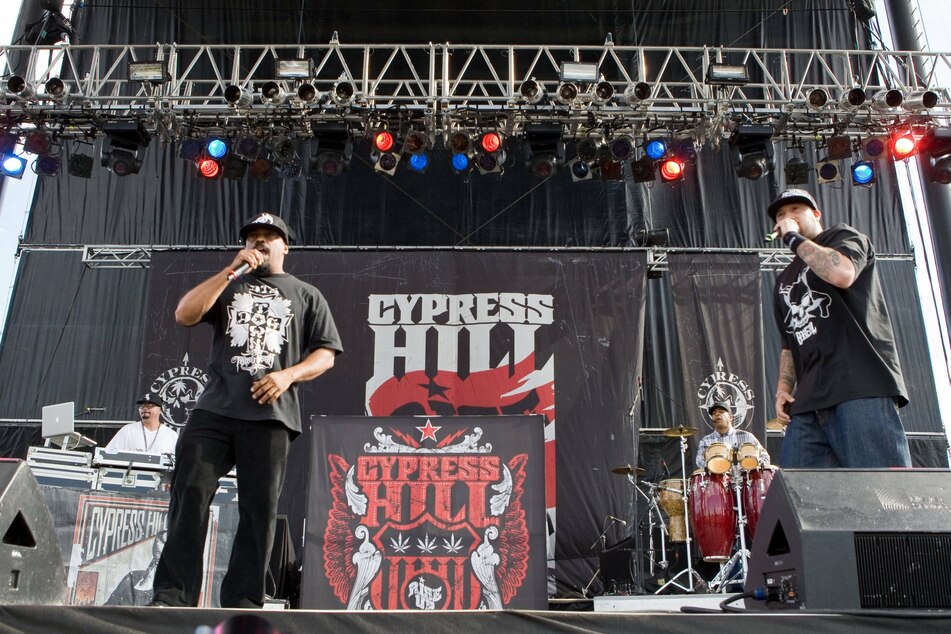 Back in Black is the Hill's tenth studio album and was entirely produced by Detroit's Black Milk.
"We're grateful to our fans for riding with us for three decades," B-Real said of the record. "Working with one of the greatest producers out there, Black Milk, took us back to our roots and still brought something fresh to the table, which isn't easy to do."
The album only has 10 songs and there's no filler here – just a half hour of straight hip-hop with two features, Demrick on Certified and Dizzy Wright on Bye Bye.
The lyricism and subject matter also stands out on some tracks. The song Open Ya Mind brilliantly points out the emerging problems of marijuana legalization in the US.
"Who knew the habits that I had would be so profitable / But Uncle Sam wants to put taxes on the ounces I sold / That ain't legalization / That's just some more domination," raps Sen Dog.
Bye Bye is all about the struggle of growing up and living in a high crime area, and why many people in that situation feel the need to own a gun. The track Come With Me borrows the chorus from Tupac's Hail Mary, and makes it a fun stoner song.
The biggest criticism that can be leveled at the album is the lack of a true banger, a track that makes you immediately hit the repeat button. While the beats and general production are well done, and the rhymes even sound like classic Cypress Hill that we've all come to love, many of the songs also feel forgettable.
But artists like Cypress Hill don't owe the genre anything, because without them, it wouldn't exist or be what it is today. While a lot of money hungry artists are hopping on the nostalgia bandwagon, borrowing from older eras, the same can't be said about OGs like the Hill. They are, and forever will be, the classics that are often immitated, but never easily duplicated.
While not perfect, Back in Black is definitely recommended for fans and those of us rap lovers still stuck in the 90s.
Cover photo: IMAGO / POP-EYE