This Backstreet Boy dazzles in his dance partner's dress
Los Angeles, California - These days the former bad boy of the Backstreet Boys is showing his softer, more feminine side. AJ McLean is currently competing in Dancing with the Stars and the singer doesn't just give really strong performances on the dance floor – he's also catching the eye with preshow costume changes.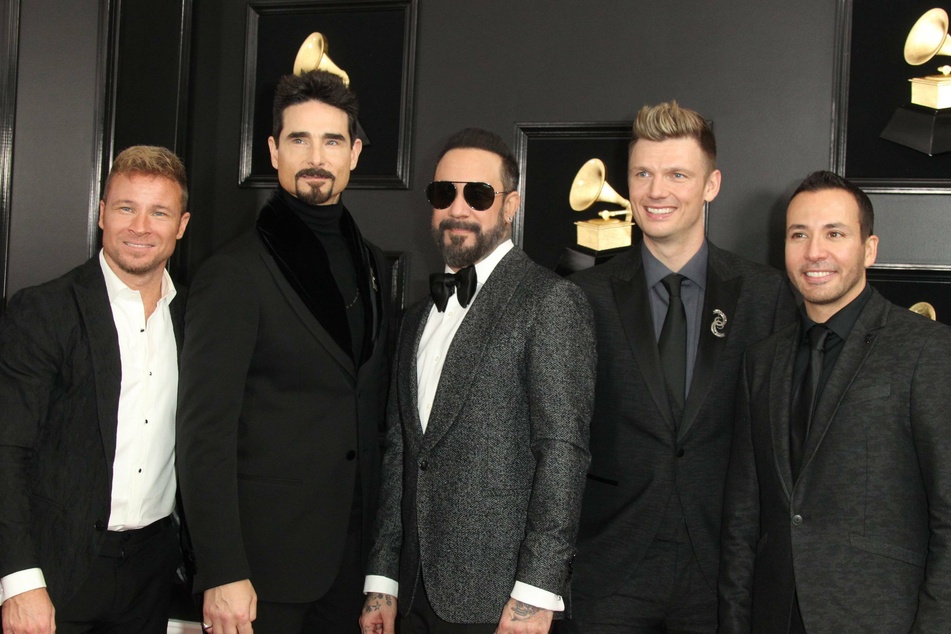 The Backstreet Boys were probably the most sought-after bachelors on the planet back in the late 90s and early 2000s.
Almost everyone found something to drool over in at least one of the five band members. There was the sweet guy Nick, mysterious and grown-up Kevin, and of course bad boy AJ.
Even today, the group still sells out arena, even if the audience is probably a bit older on average and the former teenage heartthrobs are now family men themselves.
But AJ (42) is busier than he ever was, showing off his dance moves and his feminine side on ABC's Dancing with the Stars (DWTS).

Preshow ritual with dance partner Cheryl Burke
Week after week, AJ and his partner Cheryl Burke have been performing on the show and along the way, they have become good friends. And although AJ has mentioned that this journey as one of the celebrities has been very challenging for him, his 27 years of dancing with the Backstreet Boys have clearly helped a lot.
Perhaps it's all that training that gives AJ the confidence to get a little silly before going on stage.
He and Cheryl Burke have a preshow ritual that AJ shares on Instagram. The pair meet at their dressing rooms and do a quick costume change – or should we say ex-change! That's right, Cheryl puts on AJ's pants and AJ shows of Cheryl's leotard.
AJ always stood out for his fashion sense
No joke, although admittedly it looks quite funny. Especially when you notice that the singer can't quite zip up the sequined dance suits because of his broad shoulders.
These preshow shenanigans might seem like good fun, but there are definitely some very welcome side effects, as laughs turns into votes to keep AJ and Cheryl advancing on the show. Fans love his costume switch posts and most of them have over 20,000 likes.
AJ always had the flashiest hairstyles (even though he's currently sporting a shaved head) and he still has regular mani-pedi days. If you take a look at those now classic boy band photos from the early 2000s, you'll see that he is almost always rocking something a little more style forward than the rest of the band members. AJ's look always had an extra bit of pzazz.
Will AJ dance in a dress?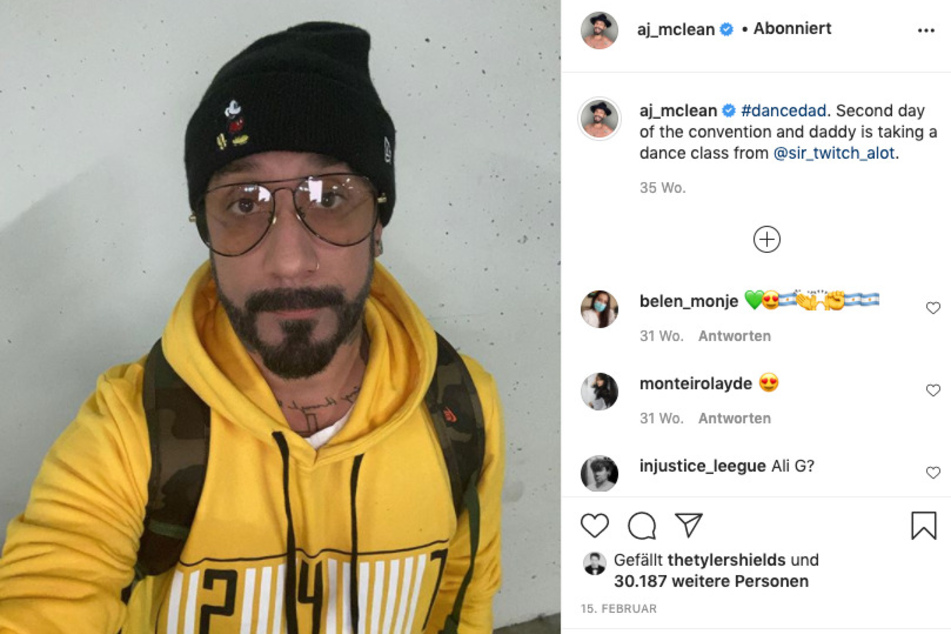 So it's not really all that surprising that AJ is wearing his dance partners glitzy garments. After all, he and his wife Rochelle DeAnna McLean (39) did have a Gothic-themed wedding in 2011 and there are even pictures of him in his wife's black wedding dress.
The real question is when will we see AJ dance in a dress. Fans definitely "want it that way".
Cover photo: Screenshot/Instagram AJ McLean