Wild 'n Out's Kosha Dillz calls Kanye West a "blind billionaire" in poignant Death Con 3 diss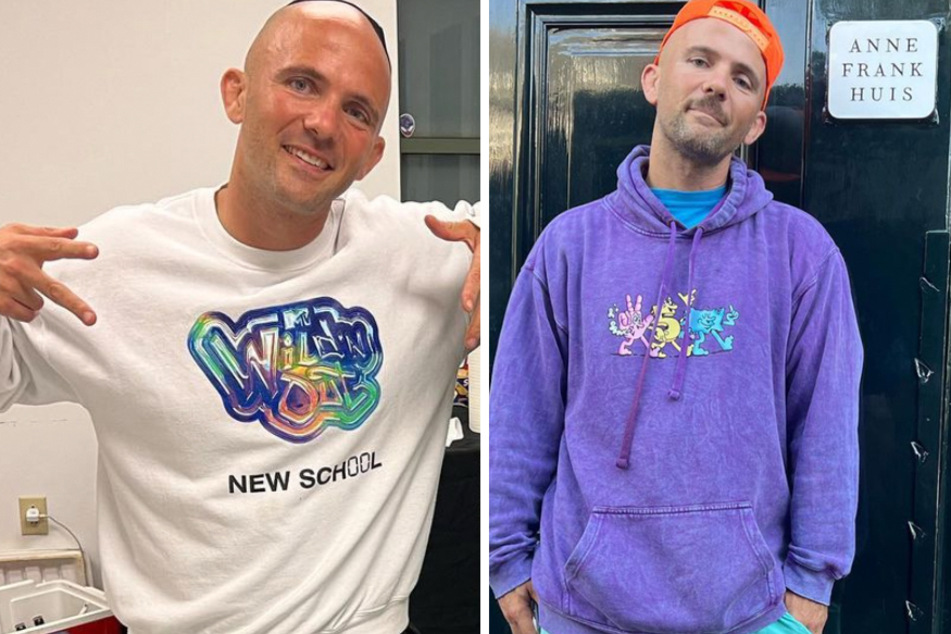 While brands like Gap and Balenciaga continue to cut ties with Ye as he continues down a controversial path filled with spewing hate, some music artists are speaking out against West's latest antisemitic remarks.
On Friday, Israeli-American rapper and Wild 'n Out star Kosha Dillz dropped a politically charged diss track called Death Con 3 (Kanye West Diss) and its accompanying music video. As a cherry on top, the song's sound engineer has worked with Yeezy before, too.
On the track, Kosha Dillz, born Rami Matan Even-Esh, kicks things off by first declaring he's about to drop some "anti anti-Semitism bars," before explicitly calling out Ye in a crafty way: "Bro, I'm focused. Jesus walked to Sunday Service, you in denial like Moses? Please disguise ya racist 'cause ya ex is f**king funny dudes by fire places," Kosha raps, specifically pointing out a scene in The Kardashians where Kim Kardashian dishes about doing the dirty with her now ex-boyfriend Pete Davidson, who was also used as a target of Ye's hate at one point in time.

Then, Kosha goes on to call out Drink Champs, the podcast that hosted West and gave him a platform to further spread hate: "Drink Champs, don't let him say sh*t. Ralph don't f**k with or with with style. Burn a pair of Yeezys, see the shoes of Birkenau," Kosha Dillz raps before calling out West directly one again: "You're a blind billionaire, and I see the b**ch in you."
Kosha Dillz speaks on his "unique position" after Death Con 3 release
In a statement about the diss track, Dillz said, "What is interesting as the world watches Kanye's downfall is that I'm the first rapper to actually respond." I think I am in a specific situation in Hip-Hop where I can accept I have a unique position. I work very hard in my path to perform Black art form and I am on a Black television show where we take shots at each other. It is a true honor to be there with such talent."
He continued, "I go hard for who I am, and when someone who you are a fan of disrespects you like that, you gotta come back properly. This is my piece. The engineer of the track also worked with Kanye. The producer Sam Barsh has Grammy's. My peers have written on Kanye's albums. Hopefully, Kanye sees it, hears it, and respects the art. Hopefully, people are prouder, and understand that no one seems to be sticking up for Jewish people; except Jewish people! Maybe this will change that. Maybe standing up for ourselves will actually bring us together."
Check out Kosha Dillz diss track, Death Con 3, and let us know what you think!
Cover photo: Collage: Screenshot/Instagram/koshadillz