Kanye West gets locked out of Twitter and Instagram after antisemitic outbursts
Los Angeles, California - Instagram and Twitter have suspended Kanye West after the rapper shared a series of anti-Semitic statements on both social media platforms.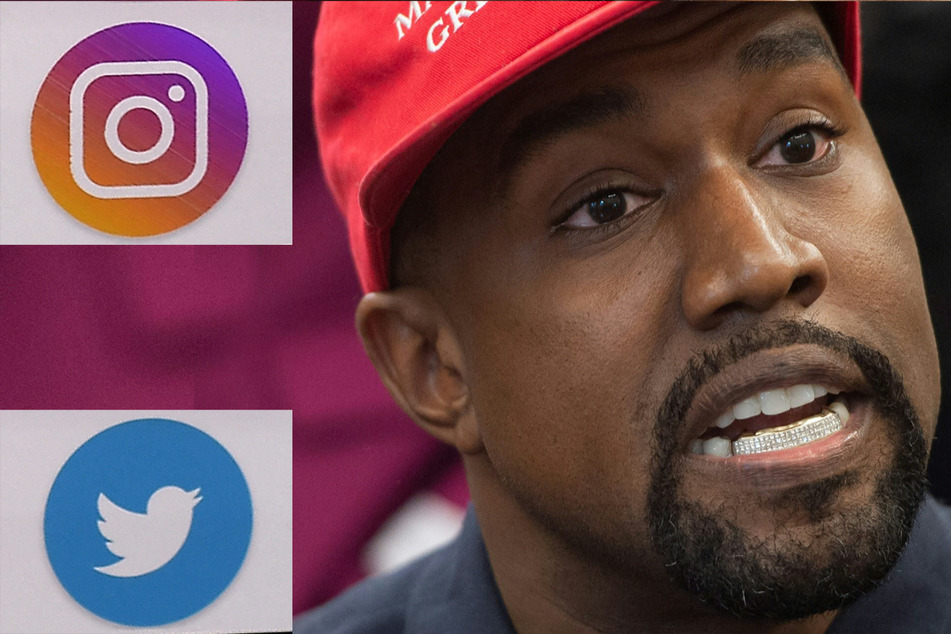 A spokesperson for Instagram parent company Meta told the Los Angeles Times on Monday that the platform had removed content from the hip-hop icon's page that violated its policies, in addition to restricting the musician's account.
A representative for Twitter also confirmed Monday that the app had locked the 45-year-old's account for breaking its rules.
On Instagram last week, Kanye shared a screenshot of an antisemitic text message he sent Diddy, claiming the rapper and producer was controlled by Jewish people. The post can no longer be found on West's Instagram grid.
After his Instagram post ignited a backlash, West threatened via Twitter to "go death con 3 on JEWISH PEOPLE," and added: "You guys have toyed with me and tried to black ball anyone whoever opposes your agenda."
It's unclear how long the restrictions on West's Twitter and Instagram accounts will remain in place. As of Monday morning, the troubled star hadn't posted anything on either platform since the weekend.
Kanye's antisemitic outbursts came after he wore a White Lives Matter shirt to Paris Fashion Week. He reportedly wore a shirt with the same white-supremacist slogan again on Saturday to his daughter North's basketball game. Kanye paired the shirt with a black baseball cap that read "2024."
His estranged wife Kim Kardashian was also at the game but did not engage with Ye, following a new interview with Tucker Carlson where he bashed her fashion line.
This is only Kanye West's latest enforced break from social media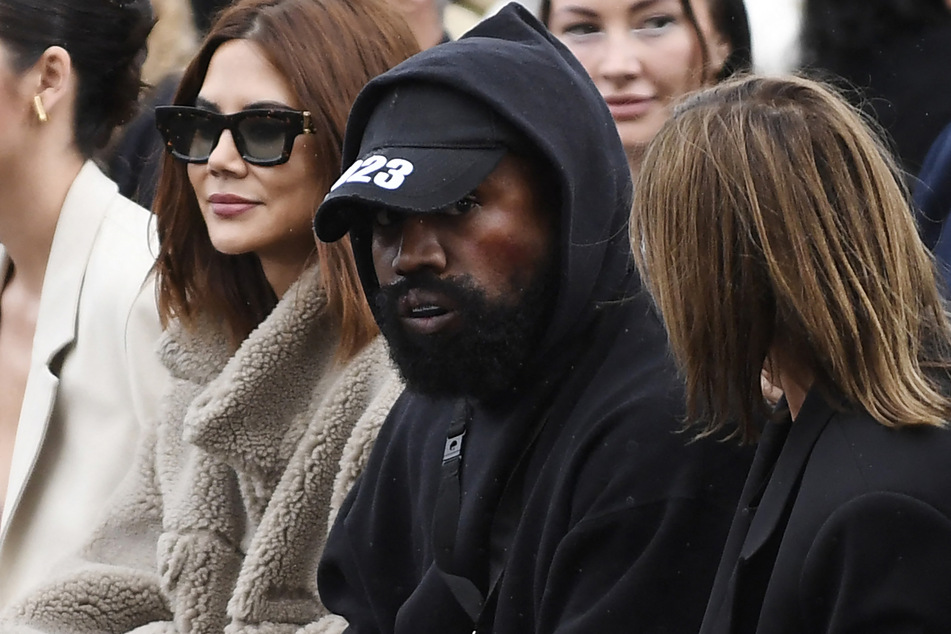 This isn't the first time a social media platform has taken action against the Donda artist.
Earlier this year, Instagram suspended him after the Grammy winner directed a racist slur at Daily Show host Trevor Noah. According to a Meta spokesperson, Instagram may temporarily restrict violators from posting, commenting or sending direct messages.
Following his most recent Instagram suspension, Ye took to Twitter to chide Meta boss Mark Zuckerberg.
"How you gone kick me off instagram?" he posted, alongside a picture in which he appears with the Facebook founder.
Amid last week's widespread criticism of his decision to embrace the White Lives Matter slogan, he doubled down on the stunt and called the Black Lives Matter movement "a scam."
Cover photo: Collage: SAUL LOEB & OLIVIER DOULIERY / AFP