Biden says the Queen reminds him of his mother after tea time at Windsor Castle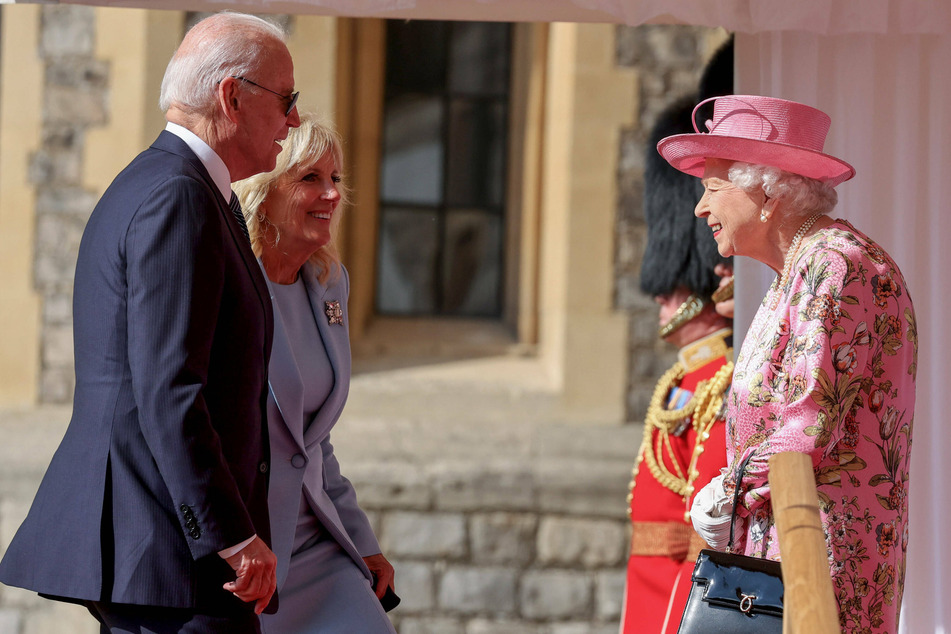 The couple landed in the grounds of the queen's residence to the west of London on Marine One just before 5:00 PM local time on Sunday, according to a White House pool report.
The Queen and the Bidens entered the castle together and the group had tea in the castle's Oak Room, Britain's Press Association reported.
The palace said the couple spent around 40 minutes inside the castle, with the whole visit lasting more than an hour in total. The PA reports that it is believed the visit overran by 10 minutes.
Biden said afterwards of the Queen, "She was very gracious... She reminded me of my mother."
He said he had spoken with the Queen about Russian President Vladimir Putin and Chinese President Xi Jinping.
The Queen was also extended an invitation to the White House for a visit.
Biden already met the 95-year-old Queen at a reception on Friday at the Eden Project, a botanical garden, along with other members of the royal family.
According to Buckingham Palace, Biden is the 13th president to meet the monarch in person during her reign. Only Lyndon B Johnson, who was president from 1963 to 1969, did not meet her in person.
Cover photo: collage: Imago/ I Images &123RF/massonforstock