"It's difficult": Prince William and Kate don't have Christmas plans yet
Cardiff, UK - Prince William and his wife Kate Middleton don't know what they're going to do over the Christmas holidays.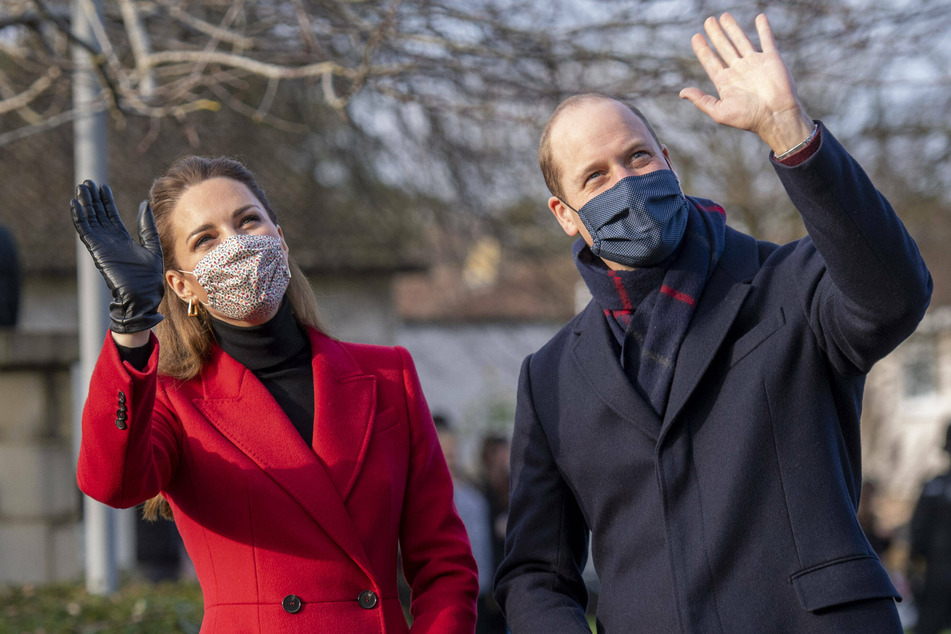 "It is so difficult. We are still trying to make plans. It's difficult to know what to do for the best," Prince William said on Tuesday during a visit to the Welsh capital Cardiff, referring to coronavirus restrictions.
The royal couple met with students, who spoke of the psychological impact the pandemic had on them.
Kate – wearing a floral face mask, red coat, and tartan skirt – and William visited Christmas stalls set up in Cardiff Castle.
The trip was part of a 1,250-mile royal train journey through England, Scotland, and Wales, during which the couple met with heroes of the pandemic.

Welsh Minister for Health and Social Services Vaughan Gething criticized the journey, saying that he would "rather no one was having unnecessary visits."
First Minister of Scotland Nicola Sturgeon, who is making headlines by calling for a Scottish independence referendum, also criticized the trip.
British Prime Minister Boris Johnson welcomed the royal train tour as a "morale boost" after previously distancing himself from the journey, saying it was "a matter for the palace."
Cover photo: imago images/i Images