Prince Harry and Elton John reveal pain of tabloid hounding in UK court case
London, UK - Prince Harry claims he was "largely deprived" of important parts of his teenage years due to the actions of the Daily Mail newspaper's publisher, court documents have shown as he made a surprise appearance at the High Court in London.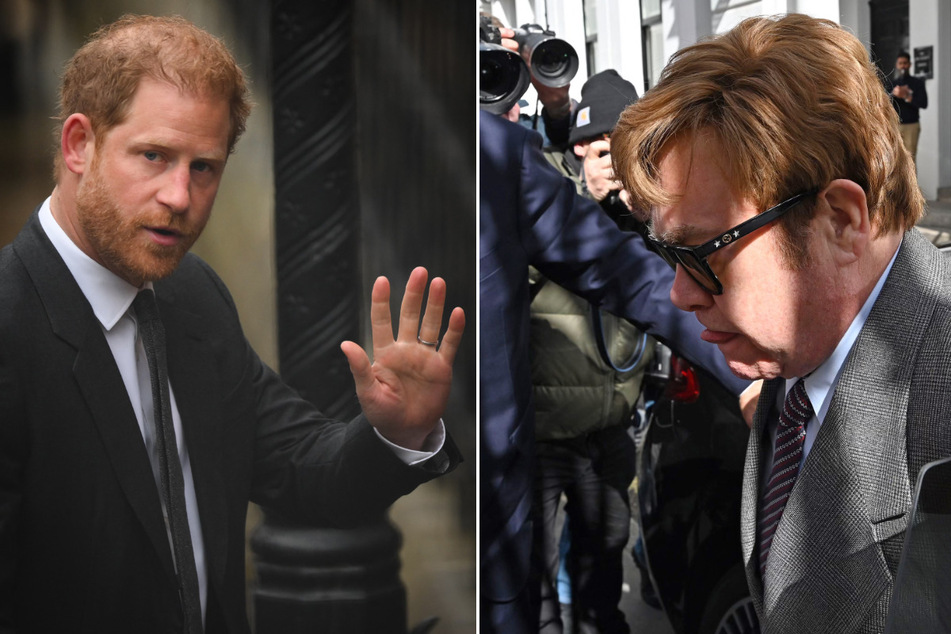 Harry and Elton John were among those in attendance at the Royal Courts of Justice in London on Monday for the start of the first hearing in their claims against Associated Newspapers Limited (ANL).

They part of a group of celebrities and high-profile figures, including actor Liz Hurley, who are bringing privacy claims against the British publisher over allegations it carried out or commissioned illegal information-gathering.
This included the hiring of private investigators to bug cars, as well as accessing and recording of private phone conversations.
Harry has previously waged legal battles against the Daily Mail.
Lawyers for ANL, which is also the publisher of The Mail On Sunday and MailOnline, said the allegations are "firmly denied" and that the "stale" claims have been brought too late as it made a bid to throw out the cases.
Prince Harry and Elton John reveal lasting effect of Daily Mail coverage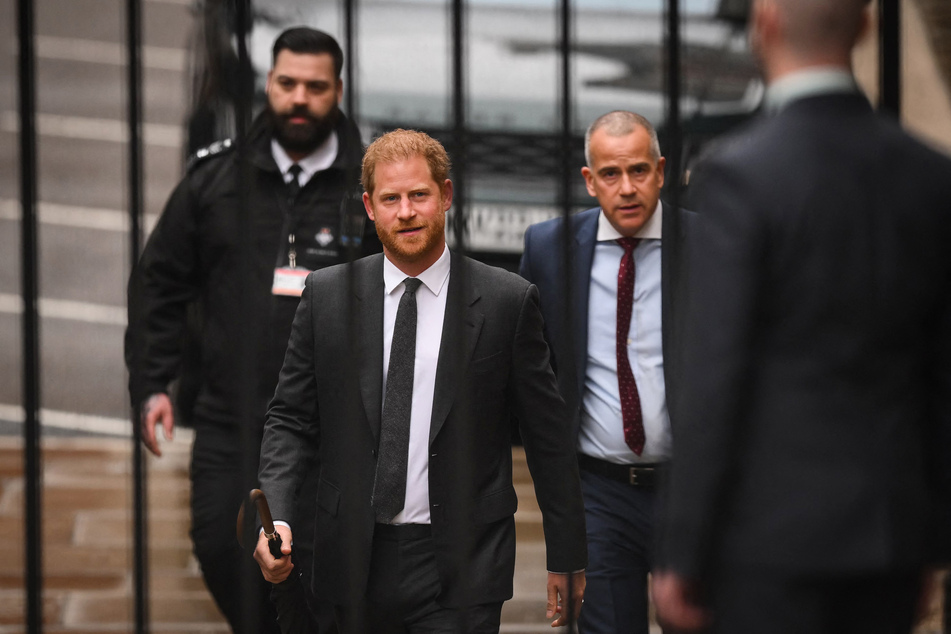 During the first day of the four-day hearing in London, documents detailing the group's claims were made available to journalists.
Harry's lawyer argued that the duke is "troubled that, through Associated's unlawful acts, he was largely deprived of important aspects of his teenage years."
The barrister continued: "In particular, suspicion and paranoia was caused by Associated's publication of the unlawful articles: friends were lost or cut off as a result and everyone became a 'suspect' since he was misled by the way that the articles were written into believing that those close to him were the source of this information being provided to Associated's newspapers."
He added: "The claimant regards Associated's unlawful acts to amount to a major betrayal given promises made by the media to improve its conduct following the tragic and untimely death of his mother, Princess Diana, in 1997."
The court also heard that Sir Elton and his husband Furnish had not seen a copy of their first child's birth certificate before it was unlawfully obtained by ANL.
He added: "They were heartbroken by the derogatory headline that Associated attached to it, clearly calculated to profit and generate public sensation about an event that they had so carefully guarded to keep precious."
ANL's lawyers have said the claims should be dismissed without a trial.
Cover photo: Collage: DANIEL LEAL & JUSTIN TALLIS / AFP