Disco-themed runways and dramatic showdowns light up latest episode of RuPaul's Drag Race
Los Angeles, California - The queens on Friday's episode of RuPaul's Drag Race funked it up for a disco-themed runway. Meanwhile, the dramatic inferno between Kandy Muse and Tamisha Iman off-stage and on-stage raged on...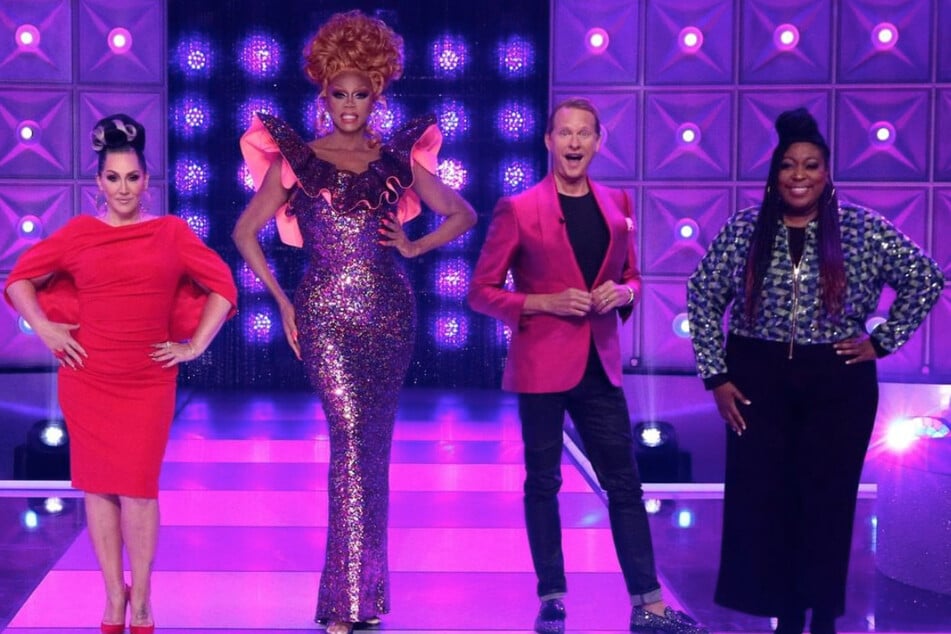 Back in the Werk Room, there was a lot of unfinished business between the drama queens. Utica played mediator, saying she felt like the whole "Untucked" fight between the two was blown out of proportion. Kandy insisted she was still hurt. Tamisha countered, saying her words had been twisted. The atmosphere between the two remained tense.
Relief came when RuPaul entered the Werk Room and told the queens to pair up for a wallpaper-inspired mini challenge. Tamisha and Elliott, the only two queens left without a partner, dazzled jury and viewers, posing their way to victory - much to Kandy's scorn.
RuPaul then announced that the queens would be making a disco-themed "dancing documentary" narrated by RuPaul Charles. Werk it!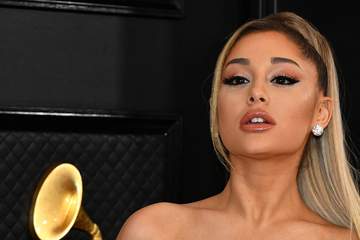 Tina, Kandy, and Gottmik – the self-declared "mean girls" – were poised to celebrate the birth of disco. Ironically, Kandy didn't seem to know a whole lot about the iconic era. Some viewers' jaws (including mine) certainly dropped when she said she only knew of Gloria Gaynor's gay anthem I Will Survive because it was sampled in The Pussycat Dolls' Hush Hush.
Their act was a frustrating watch though. The group of three frequently seemed out of sync and off-balance, and their passion-free performance left little impression. The judges blamed Kandy for the group's failures, but it's questionable whether it was fair to single her out for such harsh criticism. On the other hand, Tina Burner got a lot of praise for coming out on top of the group. Granted, Tina was the only queen who remembered all parts of the choreography and clearly enjoyed herself on stage.
Denali and Rosé certainly turned heads with their fashion-themed choreography. Meanwhile, LaLa Ri and Symone offered comic relief with their more significant "disco sucks" theme.
During Olivia's and Utica's Studio 54 performance, Olivia captured the wild and sexy disco spirit that all of us wanted to see in the dance-themed choreographies. Her little black dress – artsy and elegant – put the cherry on the cake.
It came as no surprise that the judges showered her with praise and voted her the winner of the challenge.
A fierce lip-synch battle between the two biggest rivals: Who deserved the win?
Unfortunately, Tamisha's "disco and sex" performance with Elliott landed her on the bottom, right beneath her frenemy Kandy. Everybody anticipated what would come next: a fierce lip-sync battle between the two rivals set to the tune of Blu Cantrell's Hit Em Up Style (Oops!).
The rap fight wasn't nearly as toxic as expected, since the performers seemed to have smoked the peace pipe before and stroke a more conciliatory tone with each other. But some drama would have certainly helped to spice up the show, which was poised with a lot of over-the-top sashaying and missing words on both sides.
Kandy, whose grasp on the lyrics was as much in doubt as Tamisha's, eventually outperformed Tamisha, injecting the performance with some much-needed passion and movement. And the jury was quick to follow with their decision: Bye bye, Tamisha.
Nevertheless, Tamisha arguably emerged as the queen of hearts, as fans took to Twitter and Instagram to express their anger with the show's outcome.
"Sorry but Tanisha won the lip sync..."I 👏🏾SAID 👏🏾WHAT 👏🏾I 👏🏾SAID," someone wrote.
"I have never ever EVER yelled at @RuPaul watching #DragRace. Until tonight. Kandy was not good her first lip sync and tonight was a repeat of pointing, walking around and that open mouth frog face and I dont get it," another fan tweeted.
Tamisha had fans sitting up in excitement when she joked about a comeback for an all-stars season on Twitter. "Never allow your situations to hold you from you getting to your Destination just remember to enjoy the Ride. Love Mother Of The Iman DYNASTY," she wrote on Twitter.
Cover photo: Instagram/Screenshot/@rupaulsdragrace