Selling Sunset drama enters the real world as Chrishell Stause loses a faithful follower
Los Angeles, California - Is there more going on with the cast of Selling Sunset than meets the eye?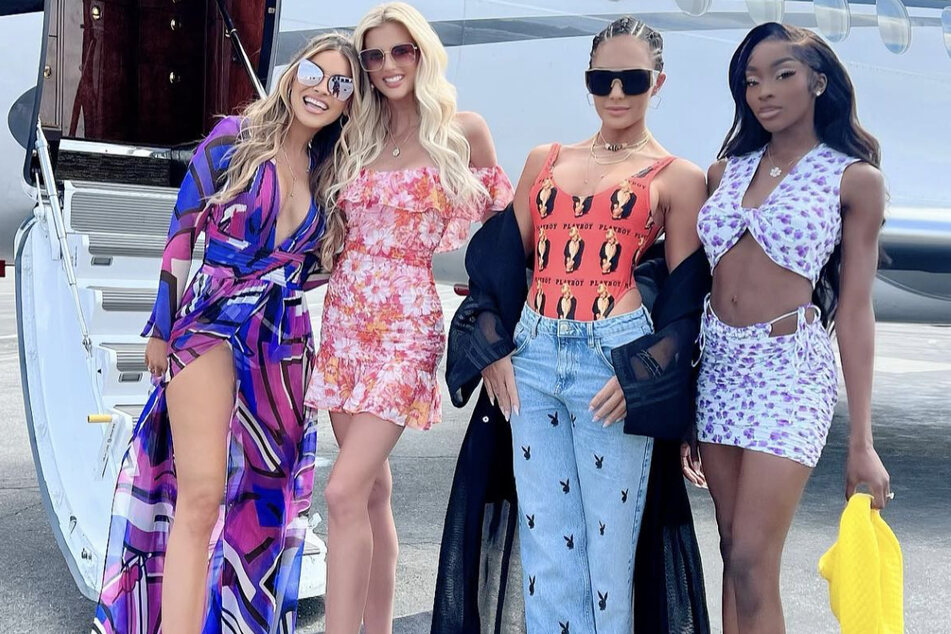 The sixth season of Selling Sunset is now streaming on Netflix, and there's a lot to unpack amongst the high-fashion cast.
Those who have already binge-watched the new season in its entirety are aware that the vibes at the Oppenheim Group's Hollywood office are a bit off.
The various trailers for the sixth season teased the drama would be at an all-time high, and it seems those teasers were very accurate.
Though most of the on-screen mayhem in Selling Sunset's latest season revolves around two conflicts – one between Chrishell Stause and Nicole Young, and the other involving Bre Tiesi and Chelsea Lazkani – it seems there's another rift going on off camera.
After the new season premiered, Selling Sunset's OG cast member Amanza Smith revealed that she has Chrishell – someone she once had a friendship with – blocked on social media.
In a reply to someone's Instagram comment asking about the blocking, Amanza wrote, "I've never given any reason as to why I blocked chrishell to anyone because I don't think anyone has asked so far. Don't worry I'm happy to share in due time."
Though neither Amanza nor Chrishell have commented on their alleged beef, the 46-year-old did share a lengthy IG post on Monday night that started with an update on her health before touching on her "little feud" with Chrishell.
While she didn't provide any context to their current fight, Amanza did ask everyone to keep things positive in the comments, because "negativity causes disease."
Cover photo: Screenshot/Instagram/amanzasmith