Selling Sunset's Heather Rae Young finds baby bliss without IVF!
Los Angeles, California - Heather Rae Young's dreams of having a baby are coming true, as the Selling Sunset star revealed she and her husband Tarek El Moussa are expecting their first child together!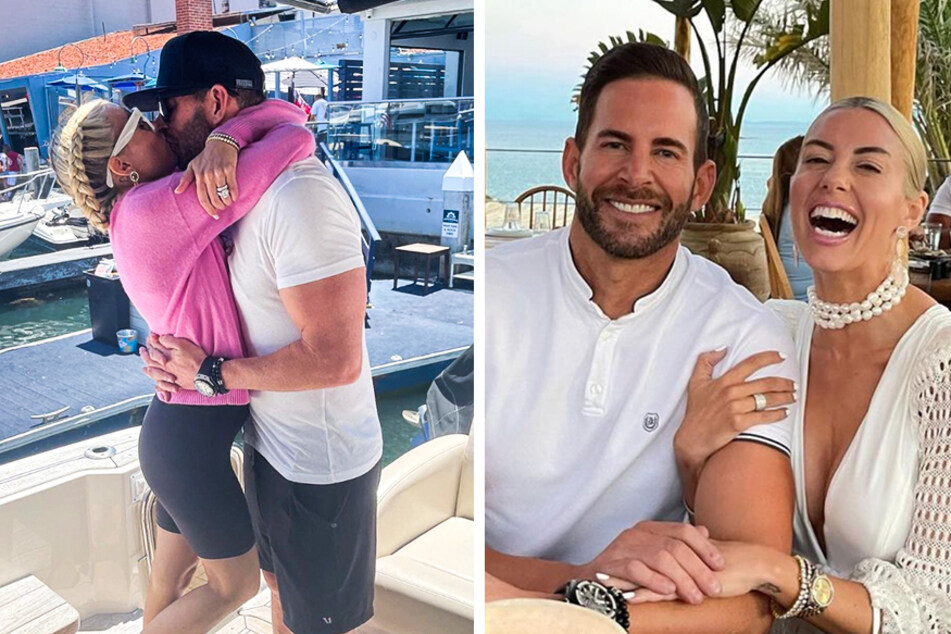 Though Heather Rae is a bonus mom to Tarek's two kids he shares with his ex-wife Christina Haack (39), she told People, "I started picturing myself having a child with Tarek (40). I started thinking I just wanted to create something with the man that I'm in love with."
The couple was in the midst of in vitro fertilization (IVF) treatments with a date scheduled to implant an embryo in the fall, but fate had other plans.
"It was a huge shock," Heather said, noting their IVF journey and intention to finish it out strong. "I think when you least expect it and there's no stress in your life, the world just brought us what was meant to be. I'm so excited that it happened like this."
The couple found out about their baby news in quite the surprising way, too.
Heather's reaction to finding out she was "full-on pregnant"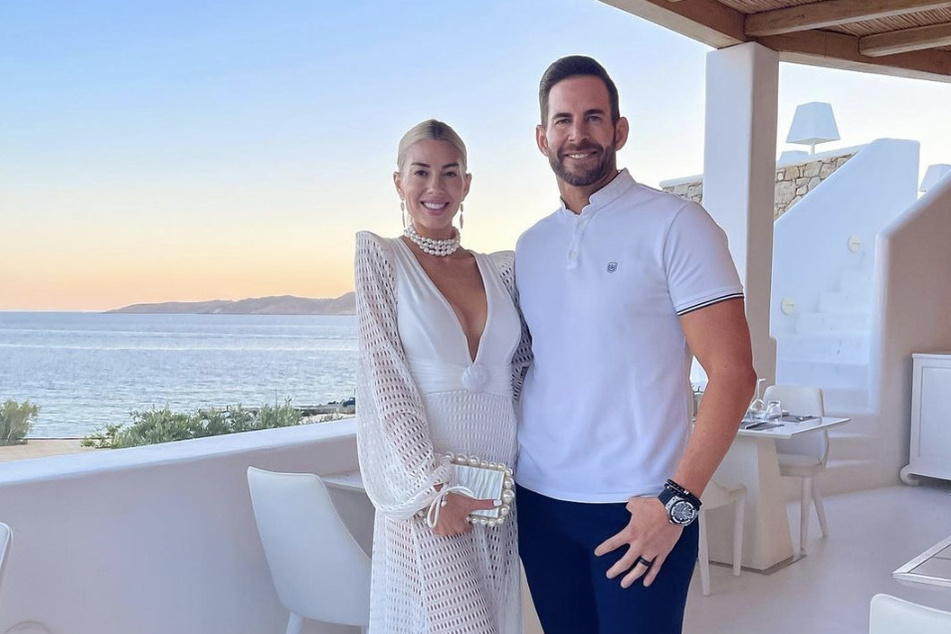 While in the middle of a Zoom meeting, Tarek said he had a weird feeling that Heather needed to take a pregnancy test immediately – which she took two of.
The first two tests came back undetected, leading the 34-year-old to take one more test in case she did something wrong.
"I went and looked and it said full-on pregnant," Heather recalled. She proceeded to take two more tests after the initial positive, which both indicated she was pregnant.
She arranged the positive tests in a gift box along with a baby onesie for Tarek, who initially thought they were Covid-19 tests. "I swear, it was 30 seconds of him trying to put it together," Heather said.
Who knows, maybe fans will get a behind-the-scenes look at Heather's pregnancy journey in the forthcoming season of Selling Sunset!
Cover photo: Collage: Screenshot/Instagram/heatherraeyoung