The Bachelor ends with a sad breakup and a shocking announcement
Los Angeles, California - The lack of a studio audience at The Bachelor's After The Final Rose made the moments of silence even more deafening as Chris Harrison's replacement, Emmanuel Acho, hit Rachael Kirkconnell with fastballs before seeing Matt James for the first time since her controversial past was exposed .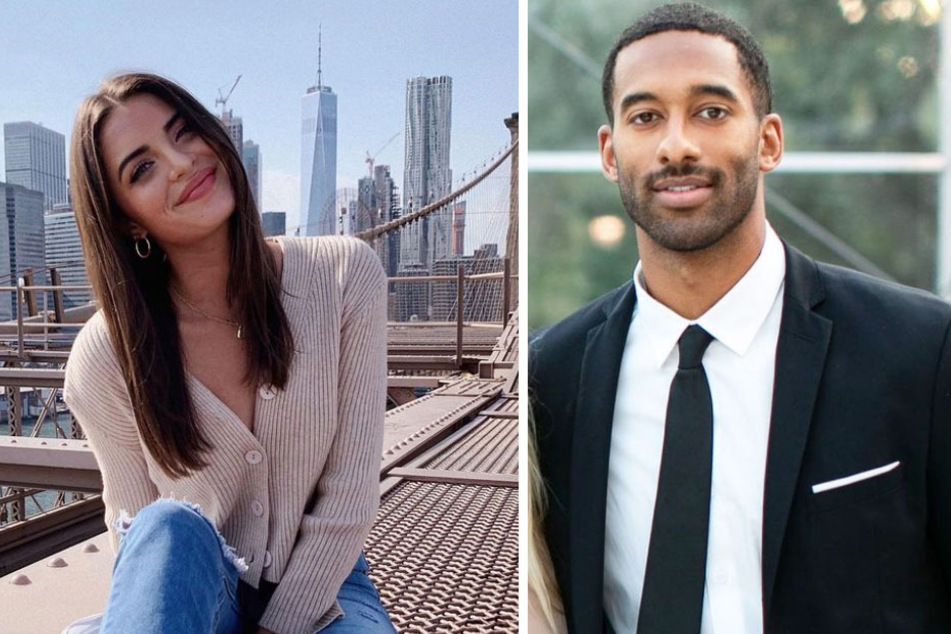 Many rumors were proven true after Matt James sent Michelle home crying and gave the final rose to Rachael Kirkconnell.
Instead of walking away engaged, Matt left with a new girlfriend that he finally said "I love you" to after weeks of her saying it without response. But nothing could've prepared Bachelor Nation for what went down during the After The Final Rose episode.
In light of the controversy around Rachael's past, Matt told Acho that the two were no longer together, saying that she didn't understand his "blackness".
There was no treading lightly around the controversy Rachael found herself in the middle of. Acho asked this season's winner what she was doing to "do better, to be better, to learn, to grow," a question Rachael failed to actually answer.
Rather than listing the things she had been doing, Rachael said, "I don't think that anything is going to change if we don't take actions to put that education into play".
Things got overtly cringeworthy when Matt joined Acho and Rachael on stage.
The future of Rachael and Matt is unknown
After confessing the two had since broken up so that Rachael could "do the work she needs to do" on her own, Bachelor Nation watched a seemingly desperate Rachael grab Matt's hand as he struggled to find words, giving viewers moments of painfully awkward silence.
It was clear that Rachael was hoping he would still have love for her and change his mind about calling things off, and Matt did what he does best when Acho asked if the door was still open for the two by totally and completely dodging it.
There's no doubt that the two looked completely miserable and heartbroken, making it the perfect time for Acho to make a hard pivot to brighter days ahead, and announce who would be the next Bachelorette.

Double the drama, double the fun
Out walked runner-up Michelle and sex-positive Katie, dressed to kill like the total babes they are. But the presence of two former contestants from Matt's season rather than just one was... different.
Then, in perfect hot-girl unison, Katie and Michelle revealed they would both be the next Bachelorette. Unfortunately, they won't be running the show at the same time, which would've made way for an interesting possibility of the show's first polyamorous relationship, which chimes well with Katie's views.
Two Bachelorettes have never gone back-to-back, let alone been announced at the same time, so what's to come is totally and completely uncharted territory.

Katie will hold the reins first, then Michelle will follow suit, both looking to walk away with a fiancé, a boyfriend, or none of the above.
Cover photo: screenshot/Instagram/rachaelkirkconnell/mattjames919