The Boys star Jack Quaid teases the news that fans have been waiting for
Toronto, Ontario - The Boys star Jack Quaid effectively told fans of the show what they wanted to hear: filming for season four of the hit show looks like it's under way!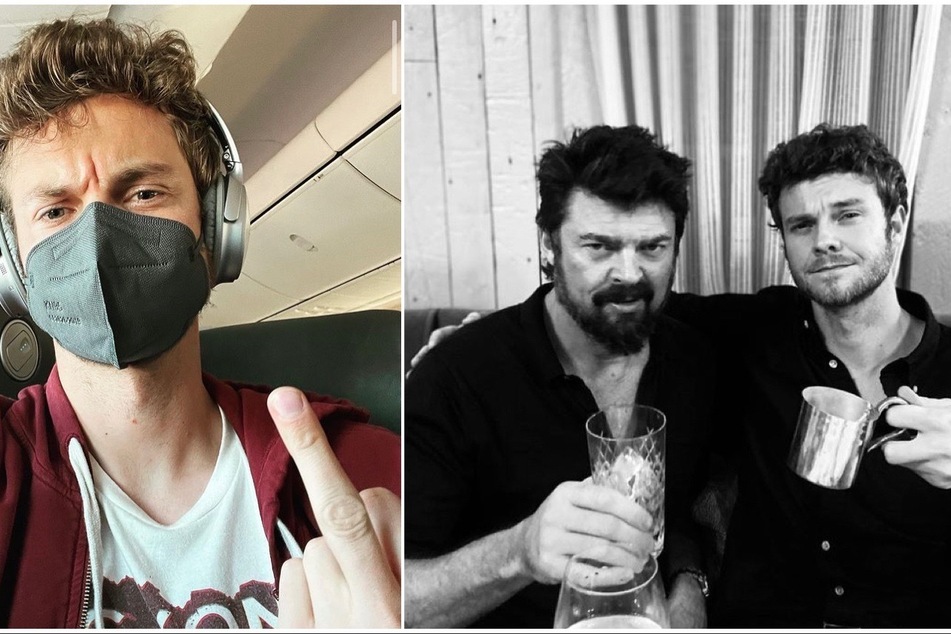 As Quaid aptly captioned his Instagram post, "Ah sh*t, here we go again." The next chapter in Amazon Prime's ultra-violent and entertaining series is on the way.
Fresh off the heels of the recent bone-chilling finale, the 30-year-old actor dropped two pics on Sunday that confirmed production for the dark comedy's next season has started.
The first snap featured Quaid, who plays the often-bumbling Hughie Campbell, flipping users the bird while masked and seated on a plane. The following post showed a black-and-white shot of the Scream actor with his somewhat on-screen BFF Karl Urban who stars as William "Billy" Butcher.
"It begins," Quaid coyly wrote under the pic of the gents toasting their drinks.
The Boys' official Twitter account show added more fuel to the fire with a collage of the cast, including Quaid's pic, and showrunner Eric Kripke all on flights.

"Just some people flyin, nothin else to see here," the post teased.
But Urban did hint to Collider last month that the next season's production would start sometime this month.
"We're starting I think August the 22nd, we're going to be starting season four," the New Zealand actor dished at the time.
"So I'm getting back, getting my Butcher back on, and I can't wait. It's a fun gang to play with, we work hard and play hard, and I can't wait to see where they take the characters from where we leave them at the end of this season."
Looks like fans may not have to wait too long for the Supes to return, but in the meantime, The Boys' season three is now streaming on Amazon Prime!
Cover photo: Collage: Screenshot/instagram