The Kardashians: Sex tapes, SNL, and secret proposals
Los Angeles, California – The Kardashian clan is giving viewers all the tea they didn't know they didn't know in the latest episode of The Kardashians.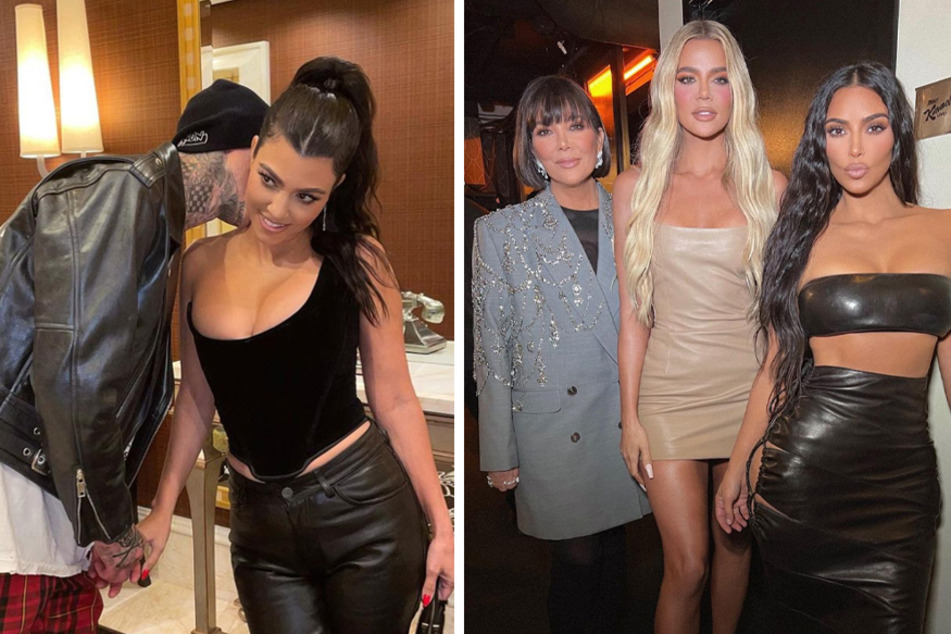 We finally made it to Kim Kardashian's Saturday Night Live hosting appearance.
But surprisingly, that wasn't the only wild ride we went on during Thursday's episode of The Kardashians.
From Travis Barker seeking out Rob Kardashian Senior's permission from the grave to marry Kourtney Kardashian, to Kanye "Ye" West making his grand Hulu debut as the alleged sex tape savior, things got real – and quick.
Aside from getting a behind-the-scenes look at the drama we thought we knew the full scope of, Kendall and Kylie Jenner actually made an appearance for more than five seconds.
Even if it was to simply show they are real humans who crush double doubles from In-N-Out Burger, we love to see a reality TV show humanizing a family that's long seemed so inaccessible.
There's nothing like watching two girls who seldom let cameras behind closed doors, but let's be honest: it wasn't the Jenner gals that kept our eyes peeled on the screen.
Rather, it was everything relating to Kimmy cakes, Ye, Kourtney, Travis, and some "I feel that" moments from Momager Kris Jenner had us locked in.
Kim takes SNL and Travis gets the family in their feels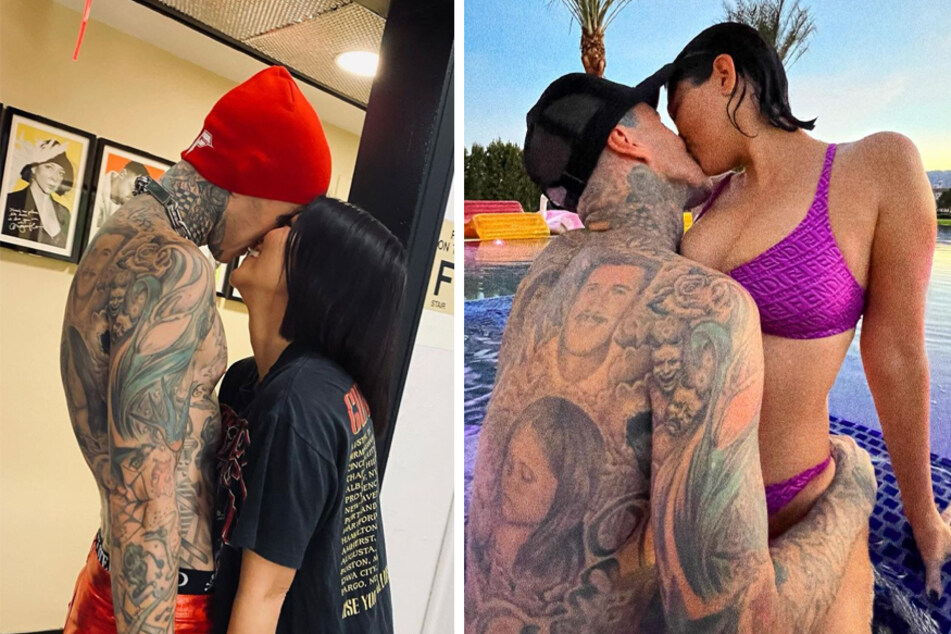 We now know just how the whole Kanye retrieving Kim's alleged sex tape thing went down, and it was very clear that he believed he was her knight in shining armor for doing so.
After giving off mad "travel in coach vibes" and handing Kim a suitcase containing Ray J's computer and hard drive with the tape – which Kim said was "Nothing sexual [and] nothing weird," he posed a question that was beyond wild.
"How good is God that this happened like, right here at this time" Kanye said, but Momager Kris didn't seem fully convinced that God had anything to do with him making a phone call.
Of course Kim was overly grateful for her ex's efforts to acquire and destroy any remaining evidence from her 2002 sex tape, but we didn't miss her subtle dig at Ye.
"I know Kanye did this for me, but he also did this for my kids," Kim told the camera in her one-on-one interview, with an emphasis on "my," seemingly giving the father of her children no credit where it's actually due.
As for Kourtney, it was almost too much to hear her now-fiancé tell Kris that he visited Rob Kardashian Senior's grave to ask for his blessing in taking his beloved's hand in marriage.
Clearly, it was too much for Kris and Kim, too, who both burst into tears when they heard the news.
Will Travis' rose-filled anniversary proposal go off without a hitch, or will the sisters ruin the big surprise? Watch The Kardashians when it returns on May 5 at midnight ET.
Cover photo: Collage: Screenshot/Instagram/kourtneykardash & kimkardashian