"Live from New York!" Kim Kardashian hosts SNL in a cameo-filled family affair
Kimmy K entered the Saturday Night Live sound stage with a bang in a hot pink velvet jumpsuit on Saturday night – and immediately addressed what everyone was thinking.
"I know, I'm surprised to see me here too," she said in her opening monologue. "When they asked, I was like, 'You want me to host? Why?'"
It was, perhaps, the best way to kick off her first live TV hosting gig.
Throughout the hour-long show, she continued to defy critics' expectations – appearing much less rigid and awkward than naysayers had anticipated.
If you are keeping up with the Kardashians, Saturday night's episode of SNL was a five-course meal.
If you're out of the loop with the family, then probably not so much.
Almost the entirety of Kim's sketches featured inside jokes about all the most up-to-date Kardashian drama – including Kim's face-covering black catsuits, Kylie Jenner's current pregnancy, SKIMS shapewear, and the family's new programming for Hulu.
In one skit, she impersonated Kourtney Kardashian, poking fun at her sister's recent over-the-top PDA with Travis Barker and BFF status with Megan Fox and Machine Gun Kelly.
Not even Scott Disick, Kaitlyn Jenner, her mom's boyfriend Corey Gamble, or ex-hubby Kanye West were safe from being the butt of Kim's jokes.
Keeping it a family affair, the show even featured two skits with cameo appearances from momager Kris Jenner – who didn't pick up the cues quite as quickly as her daughter – and sister Khloé!
The episode was surely a feast for Kim's fanbase. But for a general audience who aren't in-the-know about the Kardashian ins-and-outs, the show likely left most in the dark.
"I'm so used to having 360 million followers watching my every move. And I mean, how many people watch SNL, like 10 million?" Kim said. "So tonight is just a chill, intimate night for me."
Hopefully those followers were watching, because the episode seemed like it was targeted directly to them.
Many heralded Kim's hosting gig as a huge win
Where was Ye?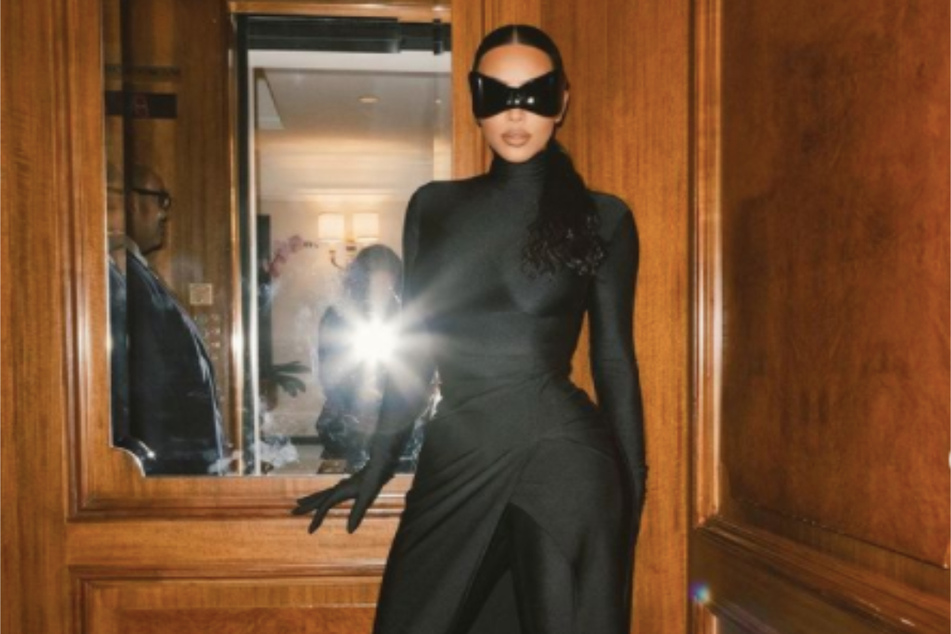 Disappointingly, Kanye did not make an appearance, as many fans had hoped. The rapper is said to have been giving Kim pointers for her performance throughout the week of rehearsals for the show in NYC.
Kimye was even spotted leaving Kim's hotel together on Saturday morning.
Despite an MIA Ye, Kim was joined by a surprise slew of all-star players who made cameos in the episode alongside her mom and sister.
In a parody sketch of The Bachelorette called The Dream Guy, Kim sorted through a lineup of heartthrob suitors that included Chris Rock, John Cena, Jesse Williams, Chace Crawford, and – comically – Amy Schumer.
Halsey, the night's musical guest, also delivered an unexpected guest star in a duet performance with Fleetwood Mac's Lindsey Buckingham during her second song slot.
Taking a page from Kim's one-piece fashions as of late, the singer sported a leather jumpsuit in her first number – her song I am not a woman, I'm a god – and looked as svelte as ever after giving birth to her first child only months ago. She turned on the electronic-pop charm and impressively commanded the fog-filled stage solo, without a band or dance moves to accompany her.
Halsey even joined Kim for one skit, impersonating the reality star's half sister, Kendall Jenner.
The powerhouse lady duo left nothing to be desired on Saturday night. And the episode, like most things Kim touches, was an unexpected success.
Cover photo: Collage: IMAGO/ZUMA Wire & MediaPunch