Is that human? Man makes disturbing discovery on the beach
Racine, Wisconsin - Did a man just casually stumble upon a human brain? The police are currently investigating a curious find and are just as confused as everyone else.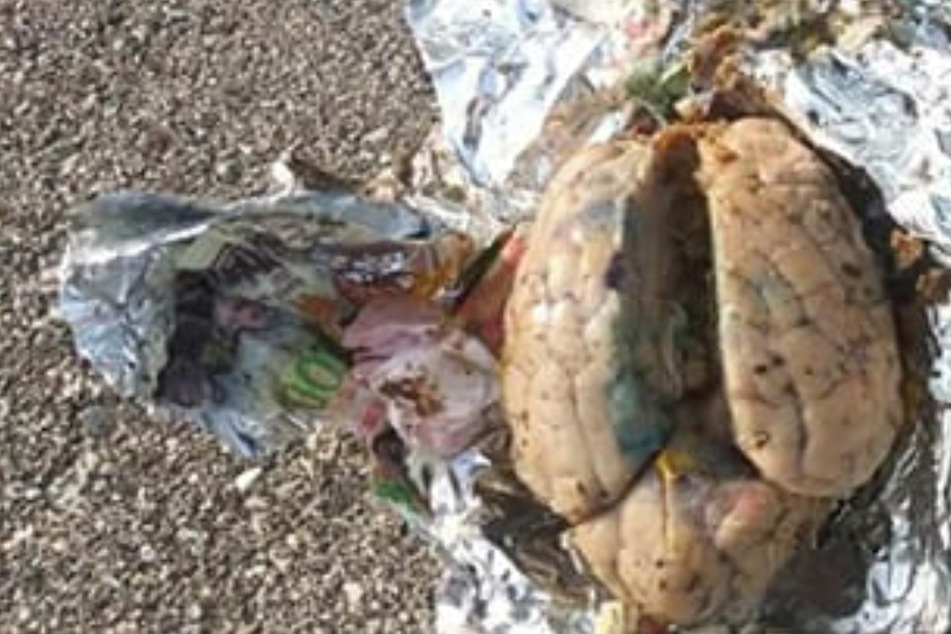 Construction worker Jimmy Senda was just taking a walk on the shore of Lake Michigan last Tuesday when he discovered something quite disturbing.
A FOX 6 report says the hobby artist from Racine was actually just looking for glass for his art collection when he noticed a strange package. Something was wrapped in aluminum foil and held together by a pink rubber band.
At first, the man thought he had found a chicken. As soon as he took a closer look however, he noticed that whatever he had just unwrapped looked like a brain.
Jimmy Senda immediately called the police, who  agreed with him when they arrived: it really did look like a brain.
The artist shared photos of his grisly find on the Facebook page Racine Uncensored. They also show some flowers and pieces of paper contained in the package. 
Police do not believe it is a human brain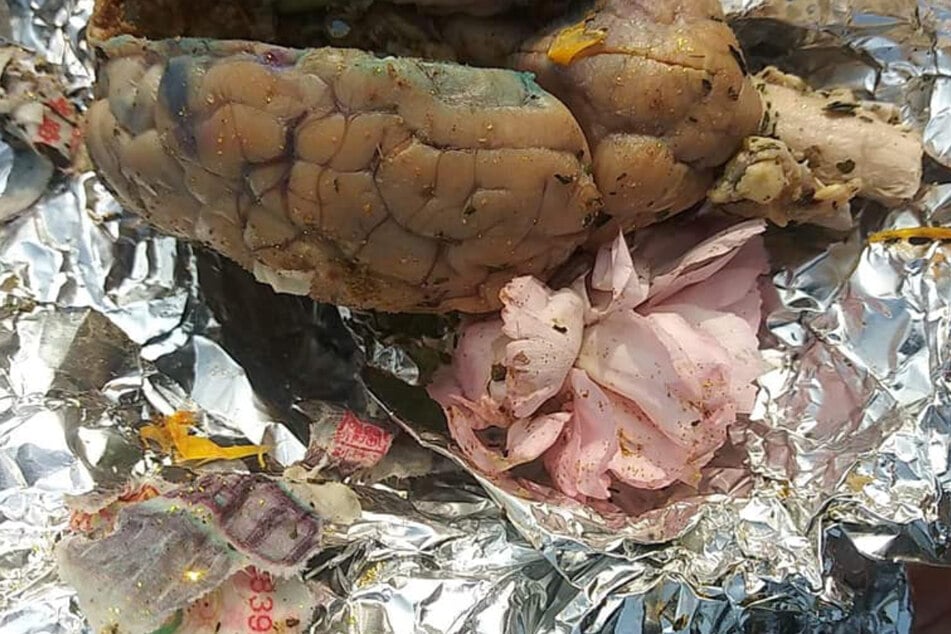 The police are now investigating and are trying to find out what Senda really stumbled upon – above all, whether it could possibly be a human brain.
According to FOX 6, officials think that would be unlikely, but a forensic assessment by the Racine County Coroner is still pending.
It's also not yet clear if the package was dropped on Lake Michigan beach or if it washed ashore.
Meanwhile, Jimmy Senda said that he is glad that he found the package, since there are many children and families in the area. He didn't want to think about what would have happened if a child had stumbled upon it.
Cover photo: facebook.com/tanya.tylock