"Am I skinny enough?" Influencer speaks out against TikTok body challenges
Dubai, United Arab Emirates - Is my waist narrow enough? Will it disappear behind a sheet of paper? Can I wrap my headphones around me? And will my face mask fit around my stomach?
These are questions that girls all around the world are asking themselves right now.
This is in no small part thanks to a wide variety of challenges floating around on platforms like Instagram and TikTok that make young women question whether their bodies are okay.
This clearly isn't good for anyone's health.
That's what body positivity influencer Danae Mercer (33) thinks as well and she's finally had enough! After all, it's the 21st century and everyone should be able to love their body the way it is.
In a rip-roaring post, she spoke out on Instagram last week, sharing a selection of various body challenges via video.
"When I see eight year olds talking about their diets, And 13 year olds sharing their BMIs ... I have to talk," Mercer wrote.

As shocking as those examples are, they're just a tiny sampling of the millions of clips floating around the internet every day.
The influencer scheduled a call with TikTok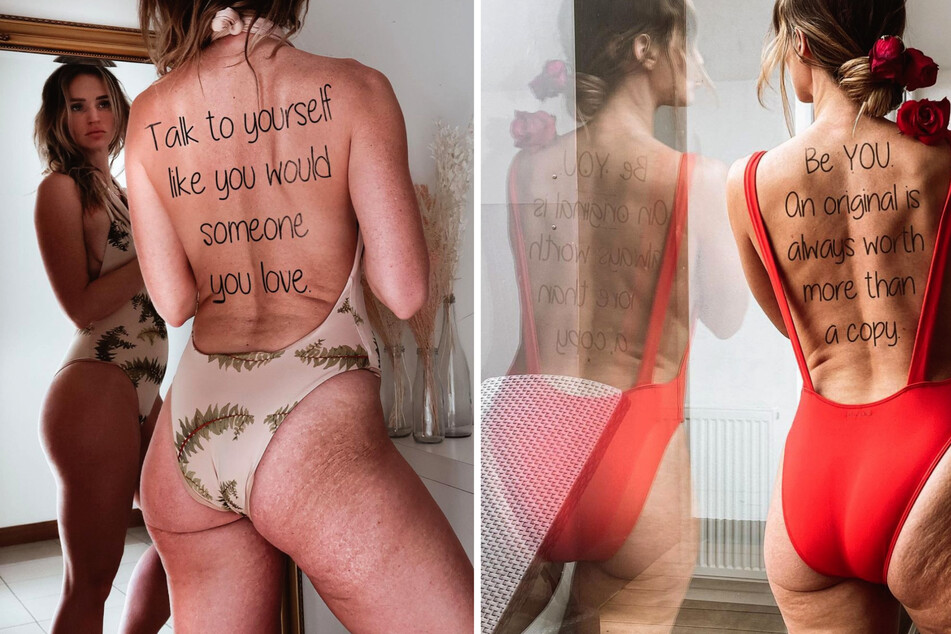 Marcer is "tired of sitting back and hoping something will change."
Having suffered from an eating disorder herself, she knows exactly what devastating consequences these challenges can have.
And so the 33-year-old scheduled a call with TikTok to address certain issues.
After all, while she likes the platform, TikTok doesn't seem to be very fond of women like her – and that needs to change!
Far too often, she says, videos have been deleted in which users show off their cellulite or stretch marks – while videos like the headphone challenge stay online.
Danae Mercer wants to teach other women how to love their bodies
"I don't have the solution yet," she continues. "But I want you to know. You moms, you sisters, you powerful souls. Be aware and watch out for the ones you love."
And above all, "Watch out for yourselves. The internet can be so wonderful and creative and fun, But it can also be exactly the opposite."
Cover photo: Bildmontage: Instagram/Screenshot/danaemercer