Dragon Girl shines with some new body bling
Brisbane, Australia - Even though 98% of her skin is covered in artwork, her body is adorned with piercings, her tongue is split, and her teeth are sharpened - Amber Luke always wants more!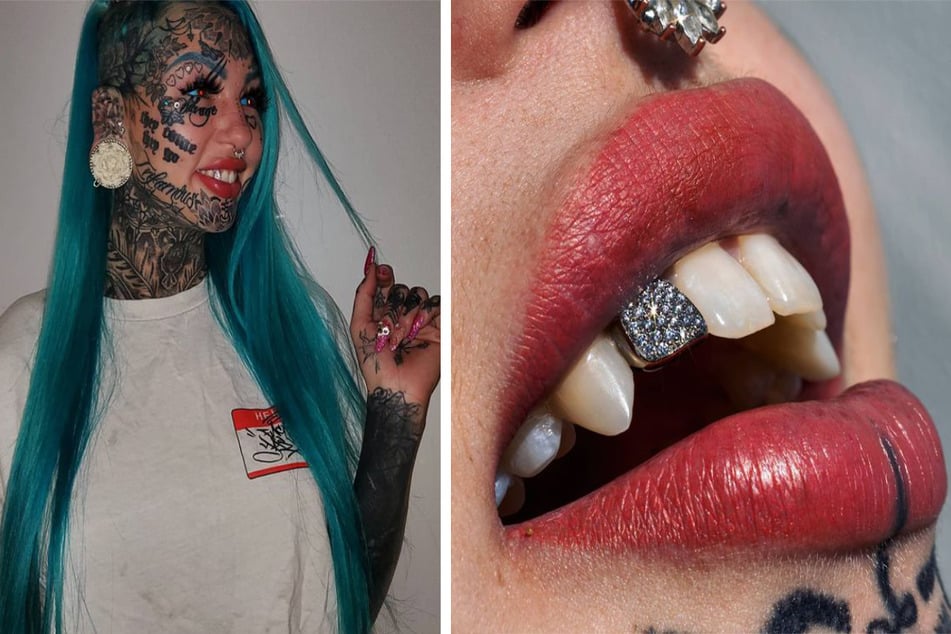 Over the weekend, the influencer – known as Dragon Girl – shared the results of her latest procedure, which left her nearly 13,000 Instagram followers speechless, and her smile wider than ever.
That smile has definitely become brighter.
Not only is she sporting two teeth that have been sharpened to look like vampire fangs, she's now added a brand new rhinestone-studded tooth glistening between them.
Amber posted a close-up of her sparkler on her account, showing off the diamond and white gold details. On Tuesday, she added more shots of the new bling.
The Aussie's fans loved the addition to her look, filling her comment section with heart and flame emojis to show their support.

"Love it!" one wrote. "So beautiful, unique, and cute," commented another.
It's just one of her many of her outrageous procedures, such as dying her eyeballs blue and tattooing her eyebrows and her lips, that have impressed fans.
Yet incidentally, the 26-year-old said she feels a sense of "anxiety" when people stare at her body modifications, and that she sometimes feels like an outcast in public. But that hasn't stopped her from living her truth.
"Instead of waiting for a society that will accept me, Imma just be that ostracized mother f***er that does her thing," she wrote on Instagram.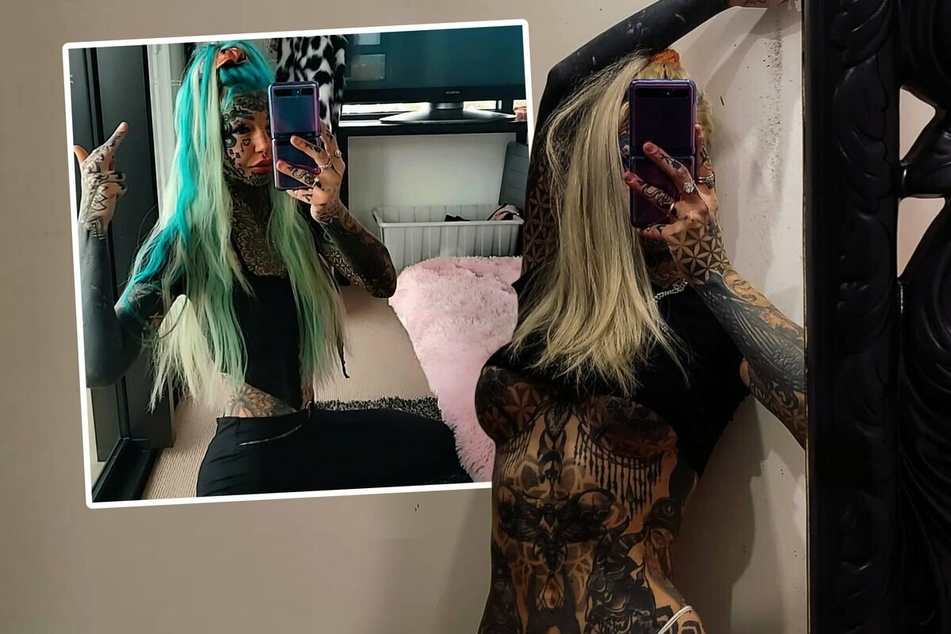 And that's exactly why we love her.
Cover photo: Collage: Instagram/Screenshot/amber_luke666