Is Eminem giving Viking Barbie an orgasm?
Los Angeles, California - What is adult model Viking Barbie up to now? The sexy blonde looks like she really, really likes Eminem's music!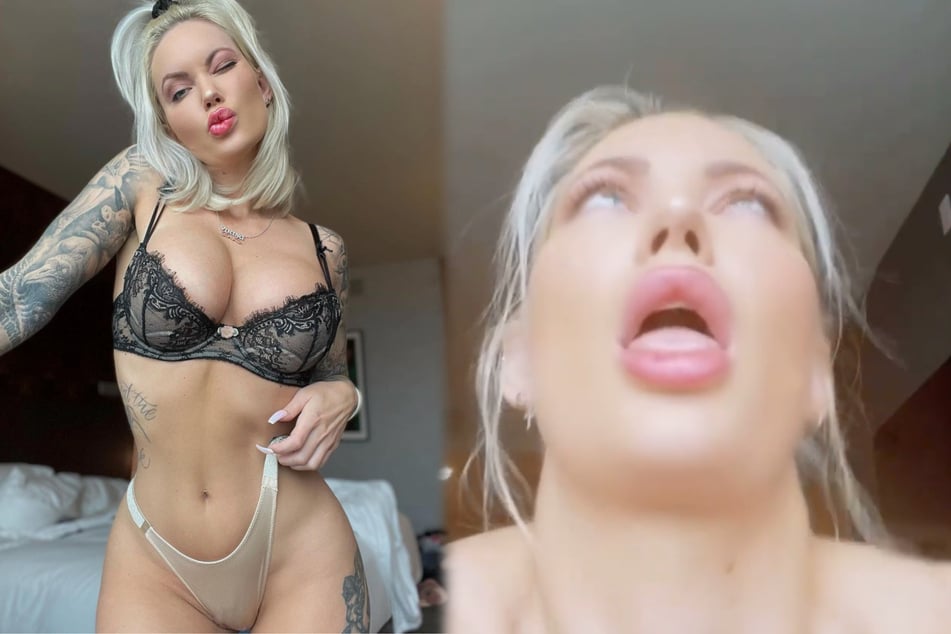 The 35-year-old put on a very different kind of performance forher Instagram followers.
In the latest video on her channel, she shows everyone the effect a good Eminem song can have on her.
The rapper's 2005 oldie-but-goldie Fack, is clearly working its magic on Viking Barbie: "How could I have missed this gem?" she asks in her post.
Apparently Kayleigh Swenson – Viking Barbie's real name – hadn't heard this song until now.
Maybe that's why she's basically filming her own short music video for it, complete with loads of kinky facial contortions.
That might sound extremely raunchy and it is, but her moves fit the rapper's lyrics: "And I'm trying to cum... I'm coming... Eminem. Eminem. Eminem. Ok, I'm done, I already came twice!" Viking Barbie makes it look like she's having some very intense orgasms to Eminem's song.
Eminem sings about sex and Viking Barbie performs
The beautiful blonde got almost 40,000 likes within two hours of posting her "music video."
If you've never heard of this Eminem song, it's probably because it comes from rapper's less well known albums, Curtain Call: The Hits. The chorus contains the typically provocative chorus: "Fack, Fack, Fack! I'm going to cum!" The lyrics are so outrageous that the rapper didn't perform it live until 2016.
But being outrageous is right down Viking Barbie's lane, which makes Fack the perfect soundtrack to the model's sexy antics!
Cover photo: instagram.com/viking.barbie