For adult model Mathilde Tantot, rules are made to be broken
France - Wow! Mathilde Tantot has figured out a way to beat the system and show her bits on Instagram, and her fans love it.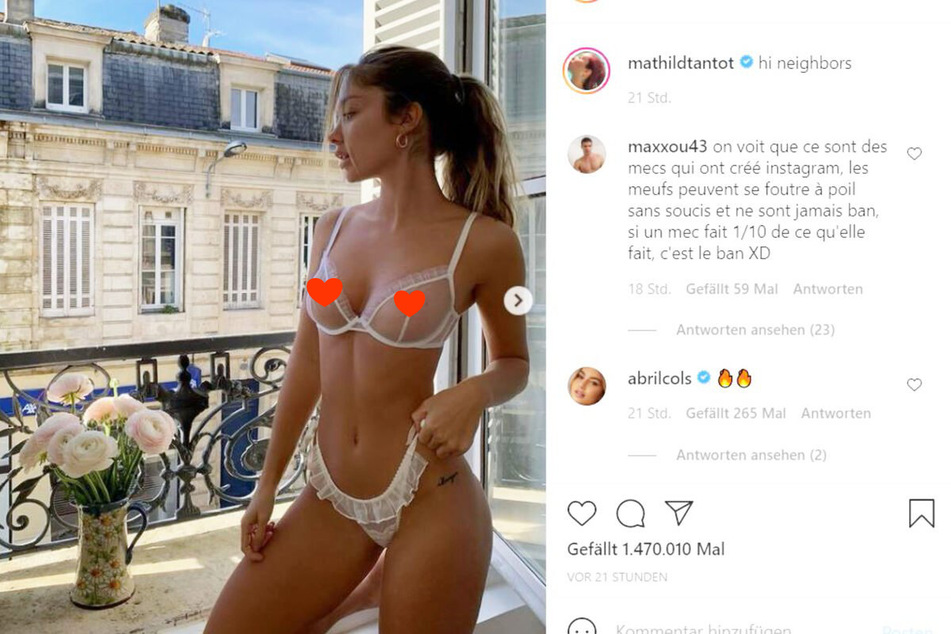 The Frenchwoman's three newest photos racked in around 1.5 million likes the first day they were posted. And there's a clear reason why these pics were an immediate success.
Mathilde is basically baring it all!
The influencer's 9.2 million followers got to see both her breasts and her bum crack in her latest steamy posts.
How did Mathilde get away with it? She used a tried and true trick to skirt Instagram's rules about nudity: flaunting what she's got in see-through underwear.
The fact that the influencer can show more than the company allows is probably due to the company's algorithm, which apparently doesn't "see" what's going on in the pictures.
The algorithm seems to think Mathilde is covered up, which means the model can show her almost-bare body without getting her photos banned.
One question remains: how long will such photos continue to pass? Many influencers have had their accounts blocked for posting images that are too racy for social media platforms.
Cover photo: Instagram/Screenshots/mathildtantot