Fitness influencer has wardrobe malfunction in Halloween-themed workout
San Francisco, California - Oh snap! That wasn't supposed to happen!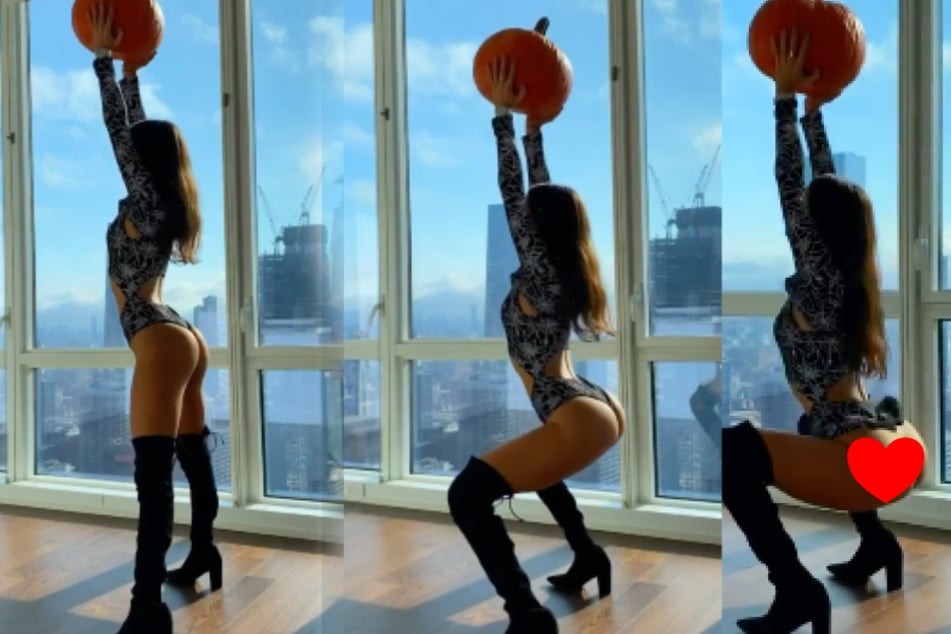 For Halloween, fitness instructor Jen Selter came up with a special workout for her 12.6 million Instagram fans: using a large pumpkin as a weight and wearing sexy thigh high boots with a bodysuit, the influencer demonstrates a few squats. 
But the short video quickly takes an unexpected twist. As Selter lowers her toned body a second time, her tiny slip snaps, revealing her bottom.
"Well this costume didn't pass the squat test," she wrote in her post.
Despite the little accident, she still got over 318,000 likes. Selter's followers obviously had a great time watching the video:
"I zoomed in watch the video like 40 times."
"If 2020 was a Halloween insta post"
"Buns of steel is a real thing it appears."
"Our kind of mid week pump(kin) up!"
Jen Selter treated the whole incident with good humor, even captioning the clip with a prompt to "Wait for it". The successful entrepreneur definitely won herself a few more admirers with this hilarious mishap. 
Cover photo: Screenshot/Instagram/jenselter