Porn star kicked off Instagram after claiming to have pleasured the CEO
Oregon - She had more than 2.2 million followers but Kendra Sunderland's Instagram account is now gone for good!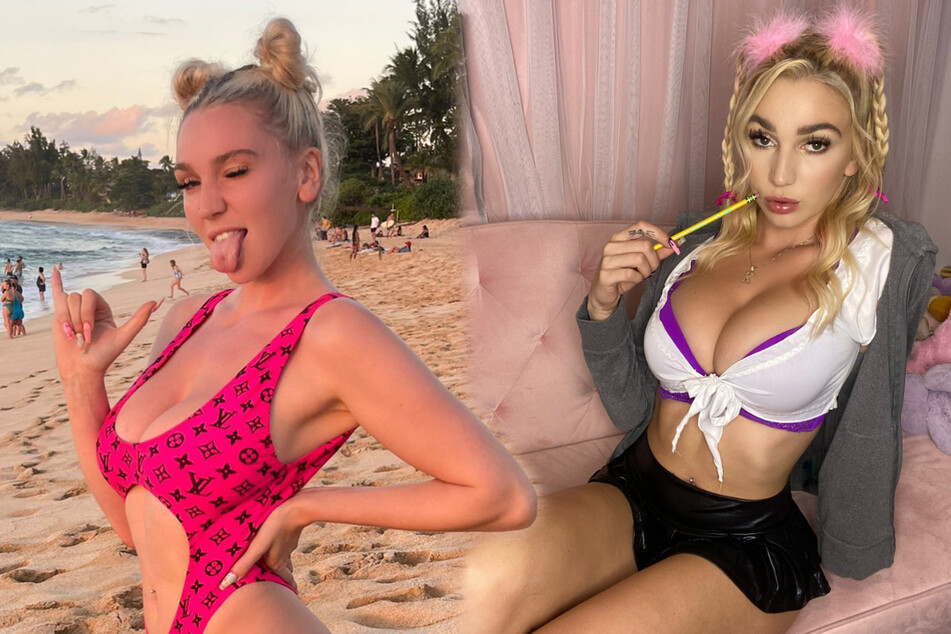 What exactly happened?
As the Daily Beast reported, the blonde influencer posted a nude photo of herself a few weeks ago, to which Instagram didn't react.
That seems to have given Kendra (25) a lot of confidence since it didn't take long for the model to share an even more seductive video on her story. In it, she posed topless while putting a sex toy between her lips.
Kendra then went on to claim that she was allowed to post this kind of usually explicit content on the platform because she was "sucking off" the CEO of Instagram.
This attracted some pretty stinging criticism from a colleague. Alana Evans (44), who is also a porn star, posted a fierce video on Twitter, in which she condemned Kendra's stunt: "I don't usually call out performers for their behavior on Instagram, but today I am done."

Eventually, Instagram took action and deleted Kendra Sunderland's official account.

Kendra Sunderland claims it was all a joke
The young adult performer now claims that she recorded the video while being drunk and also that it was all just a joke. Kendra admitted that she had never even met CEO Adam Mosseri, who is married and has three children.
All in all, she doesn't seem to be taking incident to heart and continues to joke about it on Twitter.
Kendra has also created a new Instagram account, which already has more than 10,000 followers.

Cover photo: twitter.com/kslibrarygirl