Nun fun in France: sisters take YouTube by storm
Mâcon, France - "Together, to the end" – French nuns happily sing and dance to raise funds for a good cause.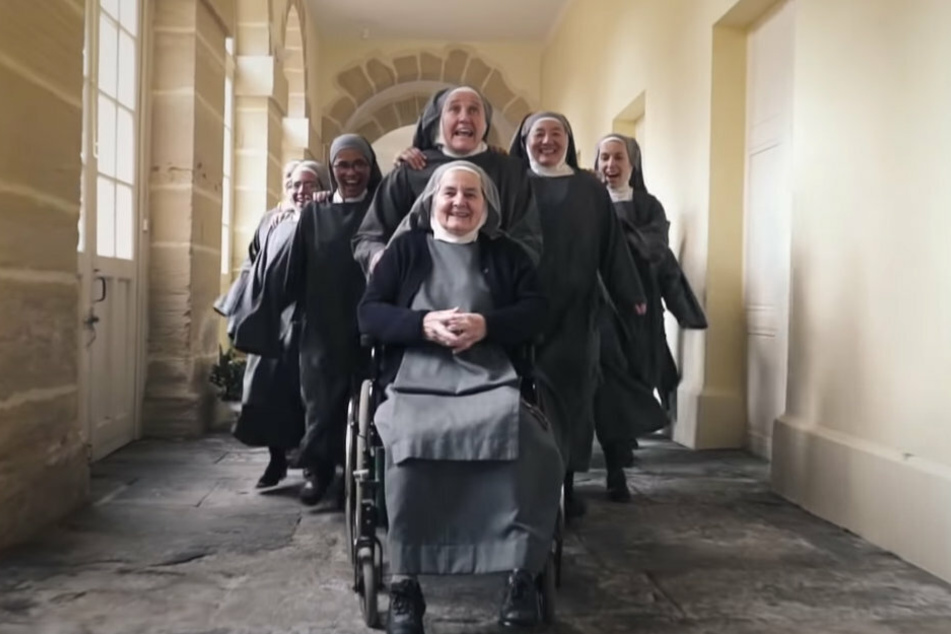 The four-and-a-half minute mini-musical, released on YouTube on December 10 by Credofunding, is about a nun who wants to leave a convent in Semur-en-Brionnais in the southern Burgundy department of Saône-et-Loire, France. The nun is aging, and the convent is not properly equipped to accommodate people with mobility issues.
The sisters of the community Soeurs apostoliques de Saint-Jean strongly object and want to prevent her departure at all costs. In order to do so, they decided to undertake the necessary renovations to the historic building.

As the AFP news agency reported on Monday, this video is already the third funding campaign for renovations by the creative nuns from central France.

Their efforts turned out to be a great success! Within just under two weeks, almost 40,000 people have watched the funny musical, leaving many likes and supportive comments.
French nuns sing and dance on YouTube
Those who want to donate can do so on the CredoFunding platform. So far, the nuns have already reached 88% of their goal of $100,000!

Cover photo: YouTube/Screenshot/Credofunding