Apple employees at the NYC Grand Central Station location are moving to unionize!
New York, New York - Workers at the Grand Central Station Apple store in NYC are seeking to unionize.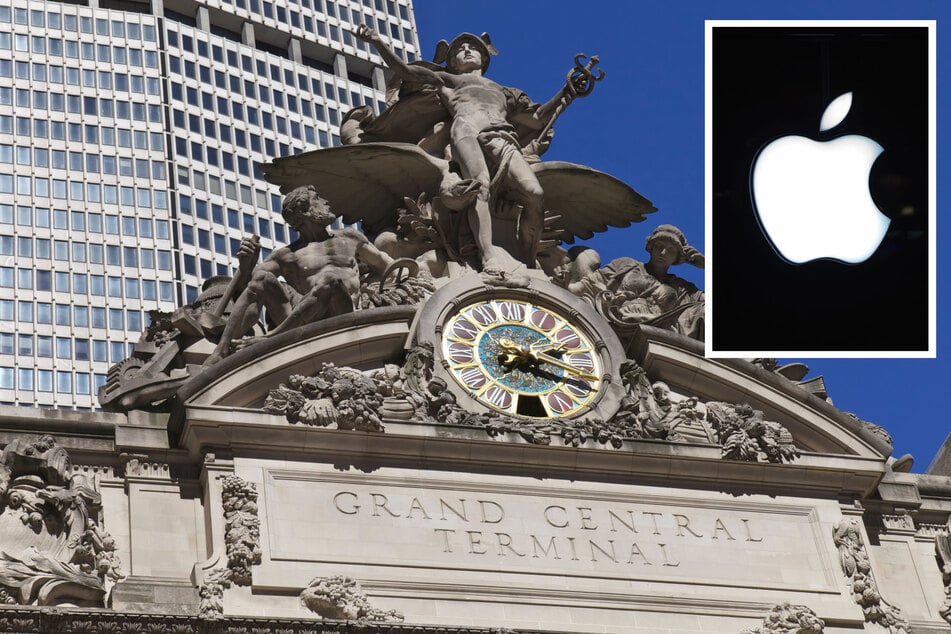 A union called Fruit Stand Workers United (FSWU), a sarcastic jab at the company and its iconic apple logo, is attempting to organize workers.
Members voted in February to affiliate their efforts with Workers United, the same union that has been successfully organizing Starbucks employees across the nation.
On Monday, the group posted a video to their website, detailing how employees at the store can support the efforts by signing a Union Authorization card.
If signatures reach over 30% of workers, the FSWU will petition the National Labor Relations Board (NLRB) to hold an official election to unionize.
The narrator of the video explains that "this is the first step to higher pay, better working conditions, and more robust benefits."
"Grand Central is an extraordinary store with unique working conditions that make a union necessary to ensure our team has the best possible standards of living," the FSWU states.
The FSWU is seeking better benefits, including "increased tuition reimbursement, faster accrued and more vacation time, and better retirement options, including higher match rates for 401(k) and enrollment into pension plans." A minimum wage of $30 per hour is also being requested, with employee wages being calculated using a "matrix based on role, tenure, and performance."
Similar to Starbucks and Amazon workers that have done the same, if the FSWU efforts are successful, they will be the company's first US location to unionize.
The FSWU's expressed its argument in crystal-clear language: "If Apple's goal is 'To leave the world better than we found it,' then they need to hold themselves to a higher standard."
Cover photo: Collage: 123RF / instinia & 123RF / siempeverde22