Cori Bush and advocates renew demand to end solitary confinement on national day of action
Washington DC - Missouri Representative Cori Bush joined fellow members of Congress and activists to mark the National Day of Action Against Solitary Confinement and renew demands for legislative protections.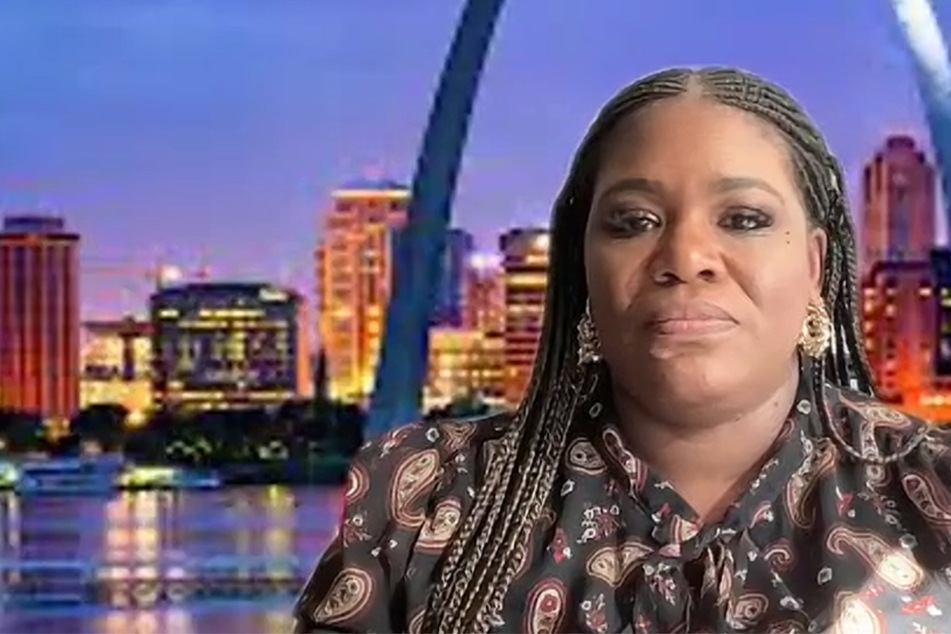 Politicians and advocates gathered on Tuesday in support of the End Solitary Confinement Act (ESCA), introduced by Bush in July.
The legislation calls for a ban on solitary confinement in federal prisons and detention facilities and creates incentives for states and localities to follow suit. It also sets minimum requirements for daily out-of-cell time and establishes reporting and enforcement mechanisms to prevent abuses.
At the time of its introduction, the bill received endorsements from nearly 150 social and racial justice organizations.
Bush gave a passionate plea at the ESCA Day of Action rally: "As we convene today, there are still over 122,000 people being held in solitary confinement across our country. And the problem, we know, is getting worse. As of last year, solitary confinement has increased nearly 12% in the Federal Bureau of Prisons, despite President Biden's campaign pledge to end this horrific practice once and for all."
She outlined the harms of the "horrific practice," citing mental and physical illness, self harm, depression, and increased risk of suicide and death. She also said polling overwhelmingly shows the majority Americans are in support of abolishing the practice.
"We are using taxpayer funding to torture people," Bush said. "It's long past time to prohibit its use."
"We are fighting in so many ways for the humanity of people to be realized."
Ending solitary confinement sees huge push and a big loss in US Supreme Court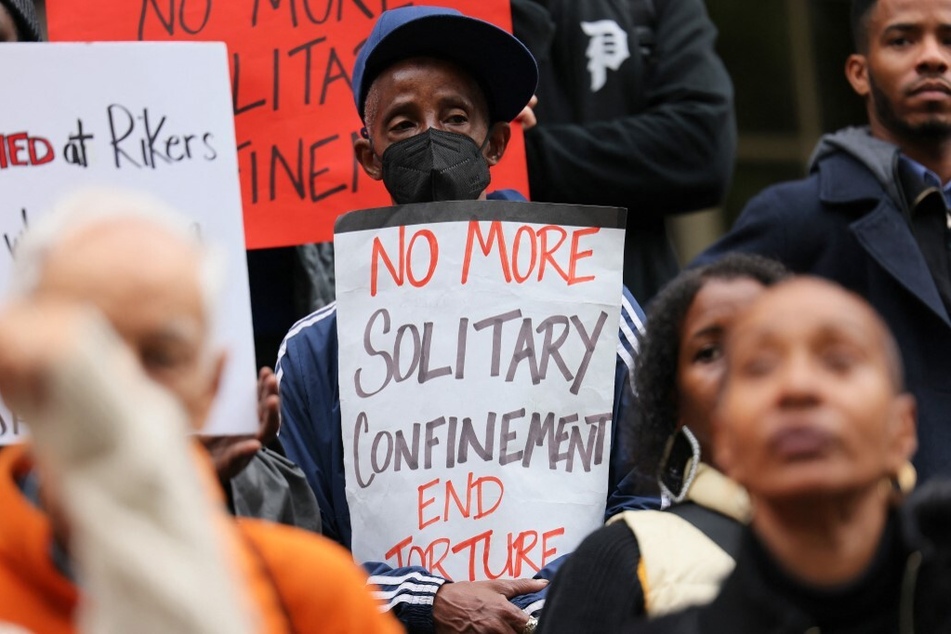 Bush's fellow Representative Sydney Kamlager-Dove of California also spoke at the rally about the horrors of "torture chambers" within US prisons.
"We have an obligation to fix this system," she said. "We forget about the word 'rehabilitation.'"

"Everyone deserves to be treated with empathy, with dignity, with respect," the congresswoman added.
"Today is a call to action," leader of the Unlock the Box advocacy campaign Jessica Sandoval explained. "We refuse to accept the dehumanization, the impacts of isolation, and demand change."
The movement suffered a huge loss on Monday when the US Supreme Court refused to hear an appeal of a lower court's decision by a formerly incarcerated person in Illinois. Michael Johnson filed a lawsuit claiming he was deprived of exercise while being kept in solitary confinement for about three years, and unconstitutionally subjected to "cruel and unusual punishment."
Internationally, solitary confinement – or the isolation of people in closed cells for as many as 24 hours a day – is widely recognized as a form of torture. The United Nations Human Rights Committee earlier this month upheld the dire need for reforms, recommending the US bring its laws and policies in line with international standards and ban the practice for juveniles and people with disabilities.
Despite these calls, the use of solitary confinement remains widespread in the US. A May 2023 report from Solitary Watch and the Unlock the Box campaign found that over 122,000 people were kept in some form of daily isolation for 22 hours or more in American prisons and jails in 2019.
Cover photo: Collage: Screenshot/X/@UnlockTheBoxNow & The Federal Anti-Solitary Taskforce