Former Hollywood composer uses music to save children from war
Los Angeles, California - Liz Shropshire had an enviable career in the heart of Hollywood, composing music for plays and television. She gave up the glitz and glamor to work in refugee camps no one dared enter. Her goal is to teach kids how to run their own music programs and become "instruments of peace."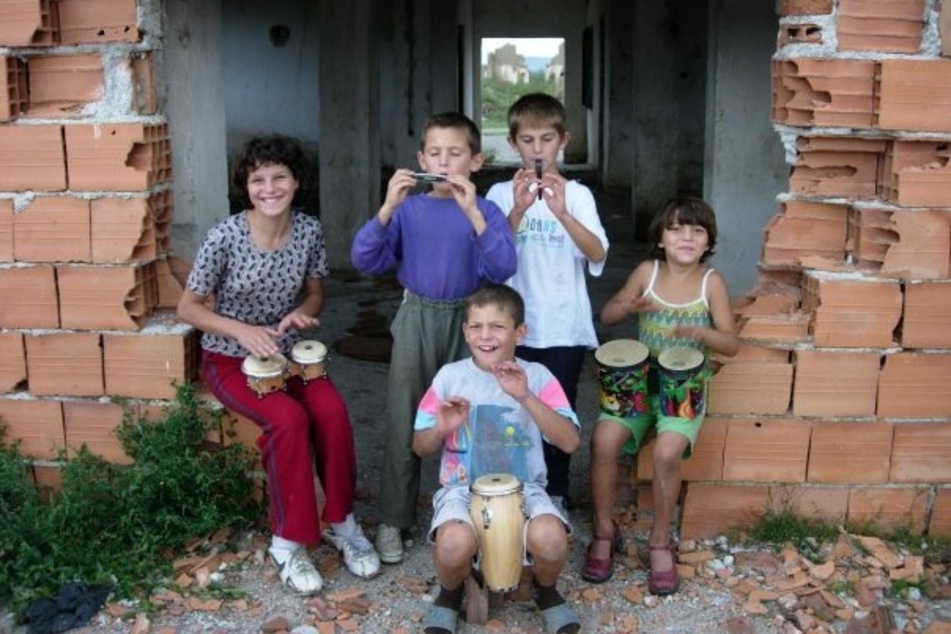 She set up her first project in Gjakova, Kosovo. "That town had seen more killing, more rapes, more men gone missing than anywhere else. It was absolutely atrocious," recalled former Hollywood music composer, Liz Shropshire.
"After just two days in Gjakova, it felt so right to be there, more right than anything I had ever done in my life," she shared with the Chicago Tribune.
"I started the program with nine kids, and in a couple of weeks I had 90. Over the span of six weeks, I had taught 300 children and given out 300 instruments, but what was so special was the difference I saw," she said.
Shropshire had heard on the radio about the families ravaged by the war in Kosovo. The story was like a calling. According to the Washington Post, she traded in a lucrative life in Los Angeles, writing music for film, TV, plays, and commercials, for eight duffel bags stuffed with donated ukuleles, penny-whistles, and harmonicas and a flight to the middle of nowhere.
Did she realize then that she was on her way out of the professional music scene, only to go on to write a musical story much greater than any to grace the silver screen?
The kids made easy targets for militias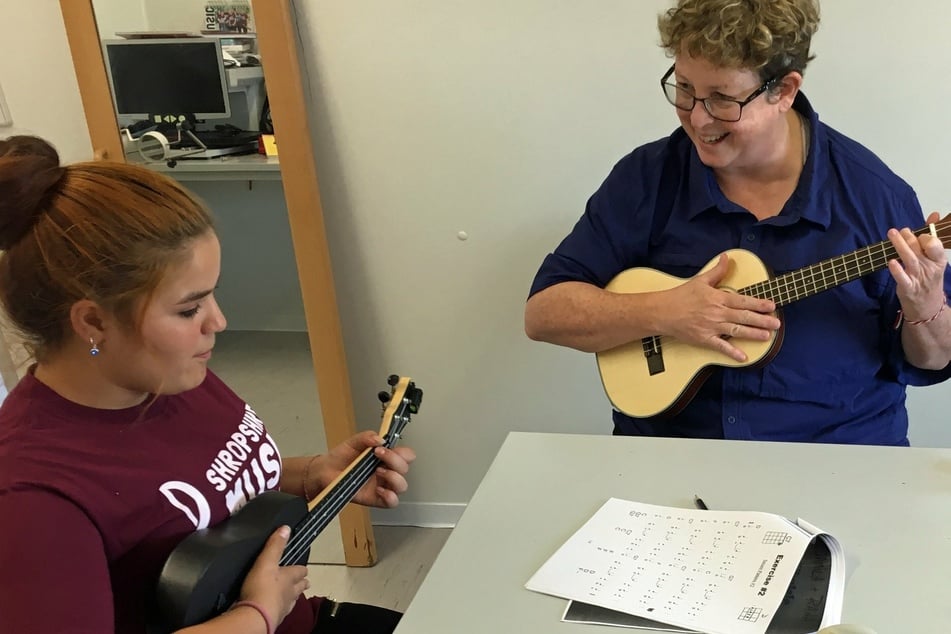 Most of the children that Shropshire has worked with over the years were living in bombed-out buildings, tents, or huts made of scraps. The really lucky ones got to live in repurposed shipping containers.
But warfare, location, and a pandemic can't stop the music! Also known as Kosovo's Pied Piper, Shropshire turned her programs into the Shropshire Music Foundation.
Nearly 20,000 children in some of the most frightening places on earth now know the fundamentals of music, and how to take their lives back from war.
But why music? Why not housing, food, or any number of other necessities?
There are dozens of charities who head to war-torn villages to offer immediate aid after battles. What Shropshire noticed was a major need for distraction.
Without school or anything to do after their home got turned to rubble, refugees often struggled with lacking a sense of purpose. Bored children then made easy targets for militias looking for more soldiers.
"Our goal is for these children to know that they have the power to make their own choices, that the path of peace brings happiness and security, that weapons do not equal power, and that violence is not the answer. Sometimes a song can give us the strength to turn away from that which is wrong. Our goal is for these children to become instruments of peace."
Her plan worked! Her self-sustaining music programs, staffed and taught by those same children (now grown up), have continued in various countries long after the warfare has "officially" ended. And they keep growing!
Kosovo, Northern Ireland, Uganda, Greece, Bangladesh, and now the whole world!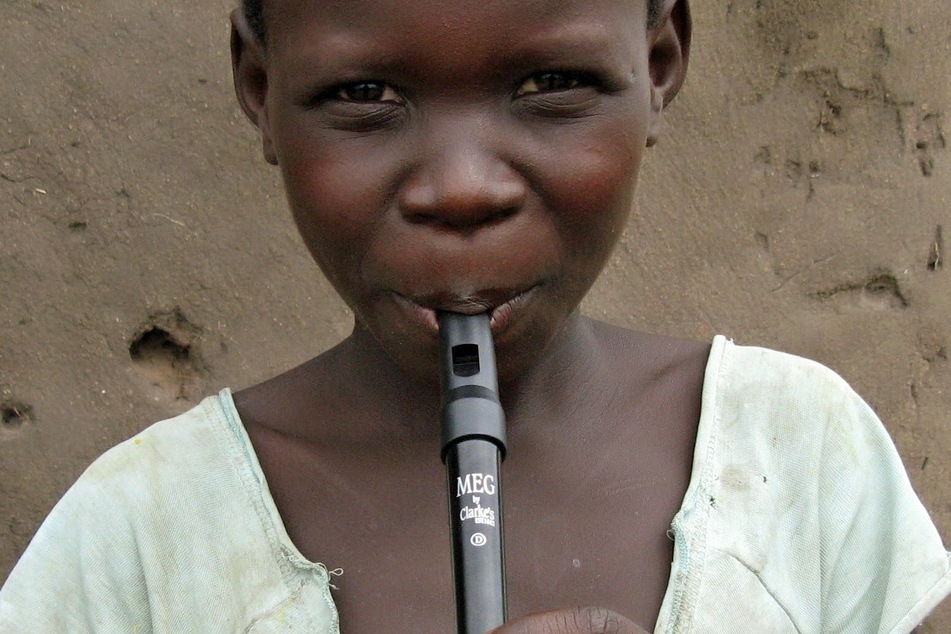 Keith Porter, creator of an award-winning radio program about Shropshire, observed, "This music therapy not only gives kids a sense of accomplishment and pride . . . [but] simultaneously reading music, counting rhythm and playing an instrument leaves little mental space for thinking about the atrocities of the war."
"You could not walk within half a mile of the camp without hearing someone tinkering with an instrument," Shropshire said of her first experience in Kosovo. "I would walk around the town and hear a harmonica playing. Sure enough, it would turn out to be one of my students."
The Shropshire Music Foundation has embraced the constraints of the pandemic, with some programs transitioning to online formats. Shropshire is most excited about being able to offer free online "Peace Through Music" ukulele courses to any public educator in the world who would like to join.
Location-based programs continue to run globally, with volunteers doing everything from hosting informational meetings in Hawaii, to packing and sending donated Italian ukuleles to Syrian refugees in Germany, who will then learn to play from an online volunteer teacher.
There are many ways to get involved with the various programs, with more information at ShropshireFoundation.org.
A pandemic won't slow her down
Meanwhile, "Liza," as the kids call her, continues establishing her music programs across the globe, and that's the most moving composition of all.
Cover photo: Facebook/Shropshire Music Foundation