Fourth of July: Abortion rights activists give a new meaning to Independence Day
Abortion rights activists are marking this Fourth of July with protests. Here's how you can get involved.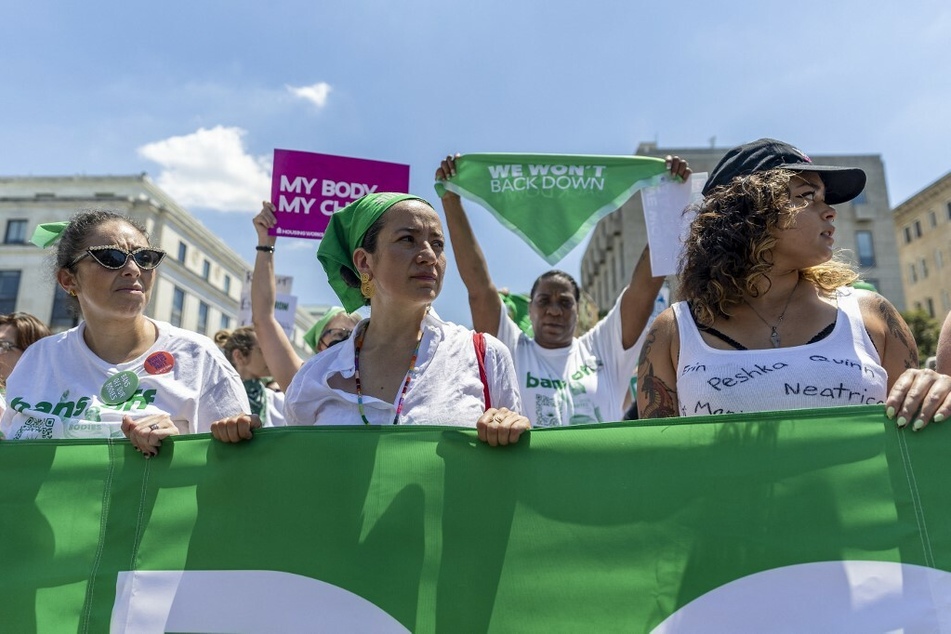 This Fourth of July is stirring up a complex mix of emotions for many, especially after the recent slew of Supreme Court decisions that strip Americans of their basic rights and the federal government's failure to fight back.
In particular, the ruling to overturn Roe v. Wade has many Americans feeling ambiguous about the holiday, to say the least. After all, how can we celebrate Independence Day when half the country's population just lost the freedom to make important health care decisions about their own bodies?
Many states have passed restrictive abortion bans that will take effect now that Roe's protections are out the window. The impacts of those laws are already being felt as people are forced to undergo risky, dangerous, or unwanted pregnancies, or travel out of state to receive care.
That's why activists are urging everyone to mark the day with action. From New York to LA, Americans around the country are rising up to demand the US government restore abortion rights, taking over the Fourth of July to fight for true freedom and equity for all.
Protesters will rally in more than 100 cities. Participants are encouraged to wear green and decorate signs for the occasion, but most importantly to raise their voice for justice.
The Rise Up 4 Abortion Rights website has a neat tool that can help you pinpoint a protest near you.
Cover photo: TASOS KATOPODIS / GETTY IMAGES NORTH AMERICA / Getty Images via AFP