Haitian rights advocates launch protest in UN Plaza as Biden gives Assembly address
New York, New York – Advocacy groups announced they would meet in the UN Plaza to protest deportation flights to Haiti as Joe Biden prepared to give his first UN Assembly address as president.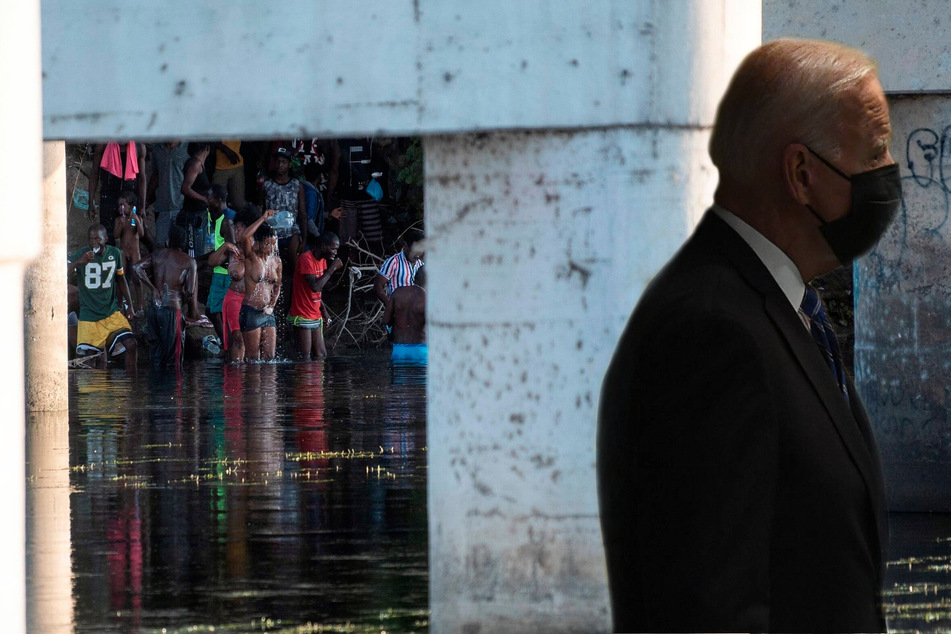 As Biden flew to New York to take the stage at the UN Assembly, human rights activists prepared to surround the building.
They are demanding an end to deportation flights to Haiti and the inhumane treatment of Haitian people at the US Southern border.
The Biden administration resumed mass expulsions to Haiti this weekend and is continuing flights to repatriate around 14,000 migrants who were camped in Del Rio, Texas.
The orders are according to Title 42, a Trump-era policy instated during the coronavirus pandemic which makes it possible for the US to deport migrants before allowing them the chance to apply for asylum.
The flights are taking place even as the US recently renewed the temporary protected status (TPS) for Haitian nationals, proving they know the situation in the country is unsafe. TPS only applies to Haitians who entered the country on or before July 29, 2021.
There has also been a wave of public outrage over images of Border Patrol officers on horseback appearing to use harnesses as whips, as well as corralling and grabbing the shirts of Black people. Direct comparisons have been drawn to the treatment of slaves by slave patrols.
The Biden administration says it is launching an investigation into the "horrific" images, according to the Washington Post.
But the White House has not yet committed to ending deportations of Haitians or the Title 42 policy that allows for the expulsions in the first place.
All the while, Biden during his UN speech stressed the need for global unity against the Covid-19 pandemic and climate crisis – two of the reasons Haitians left the country to seek refuge.
Cover photo: Collage: IMAGO / Agencia EFE & IMAGO / UPI Photo