Human rights advocates shocked as Biden administration resumes deportations to Haiti
Washington DC - Human rights advocates are in an uproar after the Biden administration deported 86 Haitian nationals on Wednesday.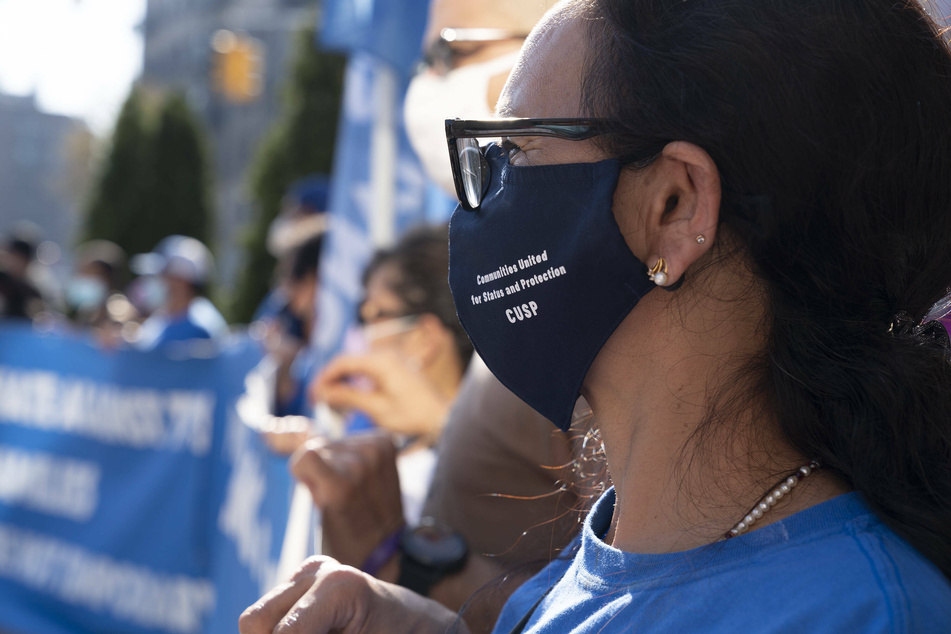 Haiti has been left in a state of crisis following the recent assassination of former President Jovenel Moïse, a devastating 7.2-magnitude earthquake, and other climate-related disasters.
But that didn't stopped the Biden administration from resuming repatriation flights this week, The Hill reported.
The expulsions occurred according to Title 42, a Trump-era policy that repatriates migrants without the possibility of seeking asylum according to Centers for Disease Control and Prevention (CDC) coronavirus guidelines.
Many of the Haitian nationals repatriated under Title 42 entered the country by crossing the US-Mexico border.
Although the Biden administration extended the Temporary Protected Status (TPS) for Haitian nationals again in August, tens of thousands of Haitians may still be waiting in Mexico or may have crossed the border after the TPS eligibility cut-off date.
While migrants from El Salvador, Guatemala, and Honduras may be sent to Mexico while they seek asylum, Mexico will not allow people of other nationalities to stay there while they wait to carry out asylum proceedings.
This means Title 42 leaves many Haitians vulnerable to deportation.
Hundreds of groups called on the White House to stop deportations to Haiti in August, but the Biden administration has yet to react.
Prominent advocates respond to deportations
Prominent advocates for Haitian rights spoke out against the news of Haitian repatriation flights.
As reported by The Hill, Guerline Jozef, co-founder of the Haitian Bridge Alliance, responded to the news with horror: "We are in utter disbelief that the Biden Administration would deport Haitians now."
"Hours after the 7.2 magnitude earthquake, President Joe Biden released a statement saying that the United States was a 'friend' of Haiti. A 'friend' does not continuously inflict pain on another friend," she continued.
"And yet, today, just one month after this devastating earthquake and storm that resulted in the deaths of over 2,200 Haitians, injured 12,000 people, damaged or destroyed 120,000 homes and displaced hundreds of thousands of people, the Administration sent a plane full of families to Haiti under Title 42, including children under the age of three, without offering them legal protection and the opportunity to file for asylum."
Massachusetts Rep. Ayanna Pressley also chimed in: "That ICE would continue to carry out the mass deportations of our Haitian neighbors – with Haiti in the midst of its worst political, public health and economic crises yet – is cruel and callous."
"The Biden Administration must immediately halt all deportations to Haiti, return these individuals to the United States, and abandon the harmful Title 42 order that has been weaponized to deny families their fundamental right to seek asylum." the congresswoman demanded.
"The Biden Administration has a moral obligation to lead with compassion and support those fleeing from the humanitarian crisis unfolding in Haiti."

Cover photo: IMAGO / Pacific Press Agency