Houston's overlooked, dismissed, and ignored airport workers are fighting for a union
Houston, Texas – Frontline airport employees have worked day in and day out to keep air travel running throughout the pandemic. Those essential workers put their lives on the line, and now they are demanding proper recognition.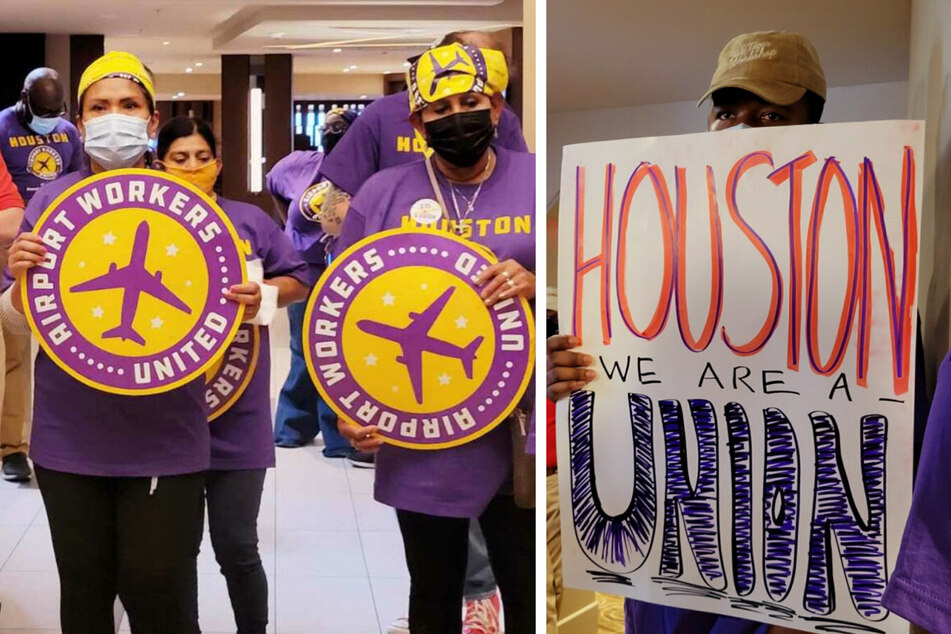 Teresa McClatchie, an escalator guard at George Bush Intercontinental Airport (IAH) in Houston, Texas, has worked for a United Airlines subcontractor for the last six years.
In her current position, she makes sure everyone passes through the proper security channels and directs people to the check-in and passenger pick-up areas, while also handing out coronavirus masks to travelers.

Teresa enjoys working at the airport because it allows her to meet different people, and she even has a lanyard full of pins regular passengers give her from destinations around the world.
But her job at the airport is nowhere near enough for her to get by. Throughout the pandemic, she was only making $9 an hour, even as living costs in the city were on the rise.
Houston Mayor Sylvester Turner passed an executive order that should have increased her wages to $11 an hour in 2020 and $12 an hour in 2021, but contractors didn't actually start paying the raises until June of this year.
On top of that, the low pay is contributing to understaffing issues made worse by Covid-19 furloughs. The lack of proper safety measures for employees has done nothing to help.
Though they regularly have to deal with passengers who refuse to put on masks, workers had to pay for their own community protective equipment during the pandemic.
"They do not care about our safety," Teresa said of her employer. "It's all about bringing in the money, that's it. By any means necessary."
Teresa sacrifices her health to keep her job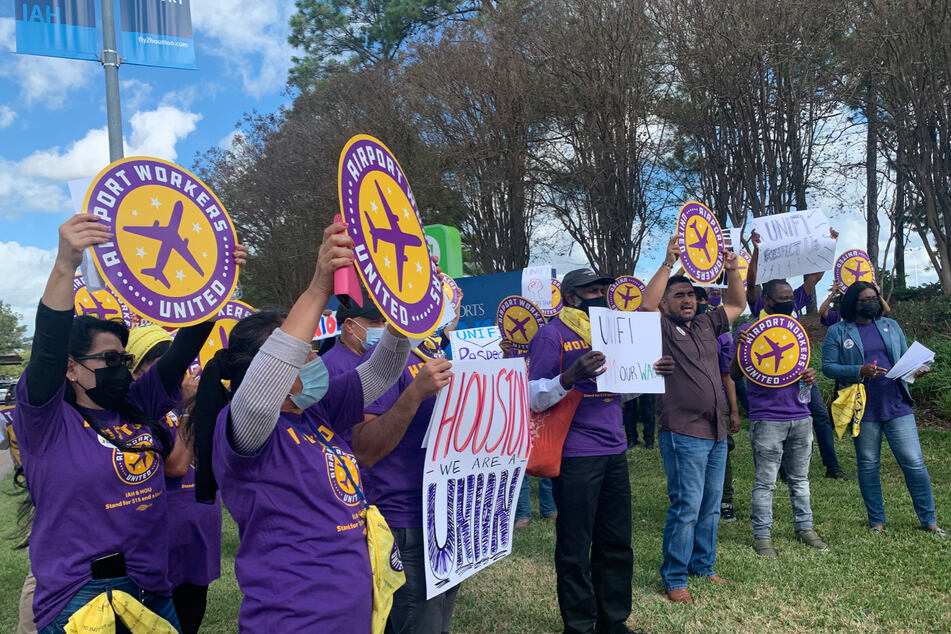 For Teresa, the lack of proper wages and healthcare benefits became even more dire after she got in a car accident last summer.
On July 15, she had major surgery to repair five damaged discs in her neck. Her doctor told her she needed to take a month off to recuperate, but the following Monday, she was already back at work.
"I was told that if I did not come back to work, I would be terminated. So yeah, I came on back to work against my doctor's orders because I didn't want to be out on the street evicted because I had used up all my [paid time off]," Teresa told TAG24, explaining that her sick time, vacation time, and paid time off are all rolled into one.
Despite returning to work, she did not earn enough to avoid being evicted for the first time in her life.
Even now, she's still facing the consequences for not taking sufficient time to recover: "I'm still having the numbness and swelling because I haven't had the down time."
"They treat you as if you're not really human beings and you're just supposed to do what I say and jump when I say jump," she said.
"But I refuse to be defeated."
Fight for $15 and a union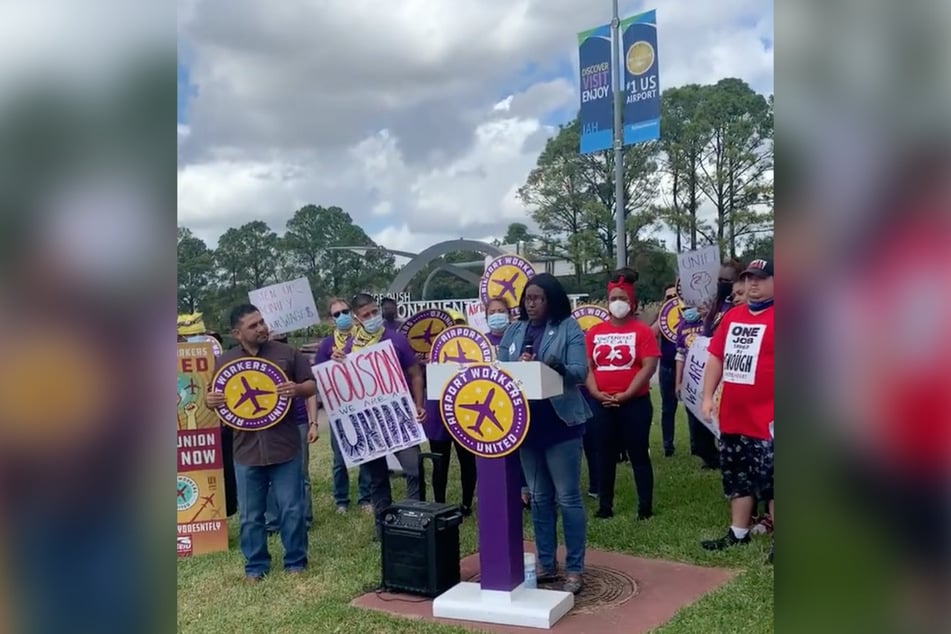 Teresa and her colleagues have been fighting for better wages and benefits on the job since 2018.
Specifically, they are demanding $15 an hour while also trying to unionize workers at IAH, though they are facing stiff resistance from management.
"[Young people] are being deterred not to sign up for the union. We're having to go backdoor and combat some things and give them a better education," she said. "They've been told that if they sign up, they will be terminated."
Teresa's father was a union steward, so she grew up with first-hand experience of the power of collective bargaining.
"The union will be a big mediator, shall I say, for the workers so they're not having to fight the battle alone or get discouraged and just give up," she explained. "In my case, if I did not return to work, I would have been terminated, so that is where the union would have come in to assist."
Her message seems to be hitting home, as co-workers she didn't even know have started coming to her to learn more.
And it's not only in Houston that airport workers' efforts are taking off. In cities like Boston, Orlando, Tampa, and Washington DC, they are rallying for higher wages, better benefits, and union representation in an Airport Workers United national week of action.
In Orlando, wheelchair agents, who earn as little as $7.98 an hour, announced they are walking off the job on Thursday, one week before Thanksgiving.
"To some, we're the low ones on the totem poll. We're the ones that are really overlooked. We're the ones that really make things happen to make everybody else look good, but we're the ones that are dismissed and ignored," Teresa said. "We demand what is due us, and it is well overdue."
Cover photo: Collage: Screenshots/Twitter/GoodAirports