New York fears for its Fearless Girl on Wall Street as statue is under threat
New York, New York - Since 2017, the 4 foot, 2 inch-tall bronze girl has been a reminder of women's rights in downtown Manhattan, but now the Fearless Girl statue that has drawn countless selfie-seeking tourists to Wall Street could soon be removed.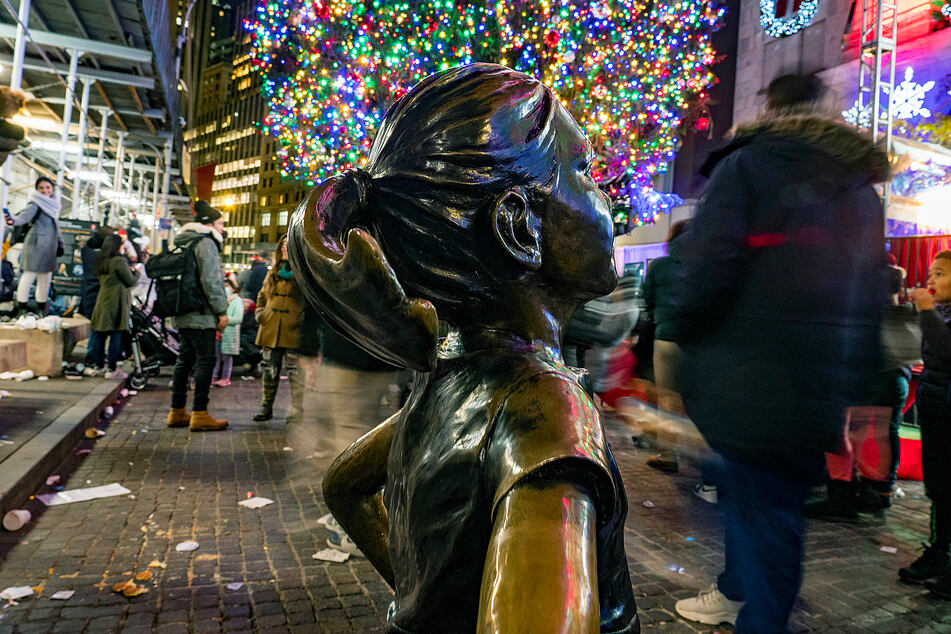 The permit for the Fearless Girl statue in front of the famous New York Stock Exchange expired a few days ago, and as of December city authorities are obliged to remove it.

Activists and the artist are fighting for her to stay, and sculptor Kristen Visbal herself showed up at the statue's location on Thursday to reaffirm that she, too, believes "it's important" that the work remain in place.
Local authorities in New York must now decide what to do with the girl in bronze, whose hands remain firmly stuck to her hips in defiance, even now with her future so uncertain.
In 2017, she gained world fame for staring down the famous statue of the Wall Street Bull. A year and a half later, she was moved to a spot in front of the stock exchange, where the statue has since looked up at the international trading center.
For Visbal, the Fearless Girl stands for much more than just the power of women in leadership positions: "The issues of collaboration between genders and the diversity of all equality ideals behind Fearless Girl are so important for us to realize our full potential as a global society," she says.
The sculptor says she wants to work with the New York authorities so that Fearless Girl can remain in Manhattan.
Cover photo: IMAGO / ZUMA Wire