Women's March protesters and celebs gather across US to protect reproductive rights
USA – Thousands marched across the US on Saturday in support of reproductive rights, propelled into action by the recent restrictive Texas abortion ban and ahead of upcoming challenges to abortion access coming before the Supreme Court.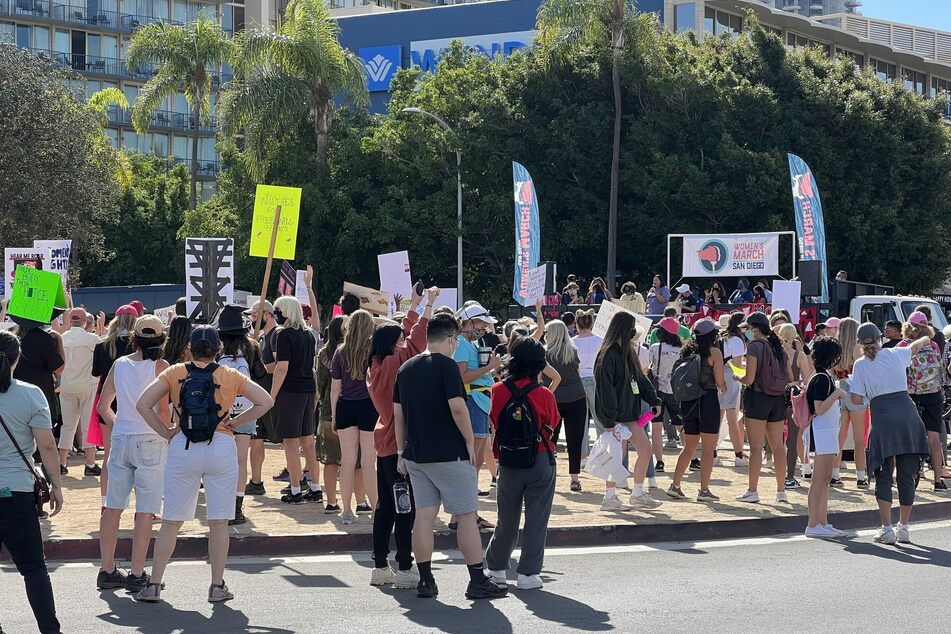 Protesters mobilized in New York, Washington DC, Los Angeles, Chicago, Austin, San Francisco, San Diego and other US cities to hold a fifth nationwide gathering organized by the Women's March on Saturday.
Women's March leaders said its Rally For Abortion Justice was a coalition of more than 120 activist groups who had planned more than 600 "sister marches" around the country over the weekend to advocate for safe access to healthcare and the legal right to choose to terminate a pregnancy.
"No matter where you live, no matter where you are, this moment is dark. It is dark, but that's why we're here," president of Planned Parenthood Alexis McGill Johnson said at the rally in DC, before the group of thousands marched to the steps of the Supreme Court.
Among some of the most prominent attendees across the country were celebrity BFF duo Jennifer Lawrence and Amy Schumer, who shared a photo at the NYC march on Instagram.
"I don't have a uterus and she is pregnant, but we out here," Schumer captioned the shot.
Alyssa Milano, Raven-Symoné, and Chelsea Handler also showed their support at rallies.
"I can't believe how a handful of men are successfully taking 50 years of rights away from women," Milano said on Saturday as she spoke to the crowd in LA.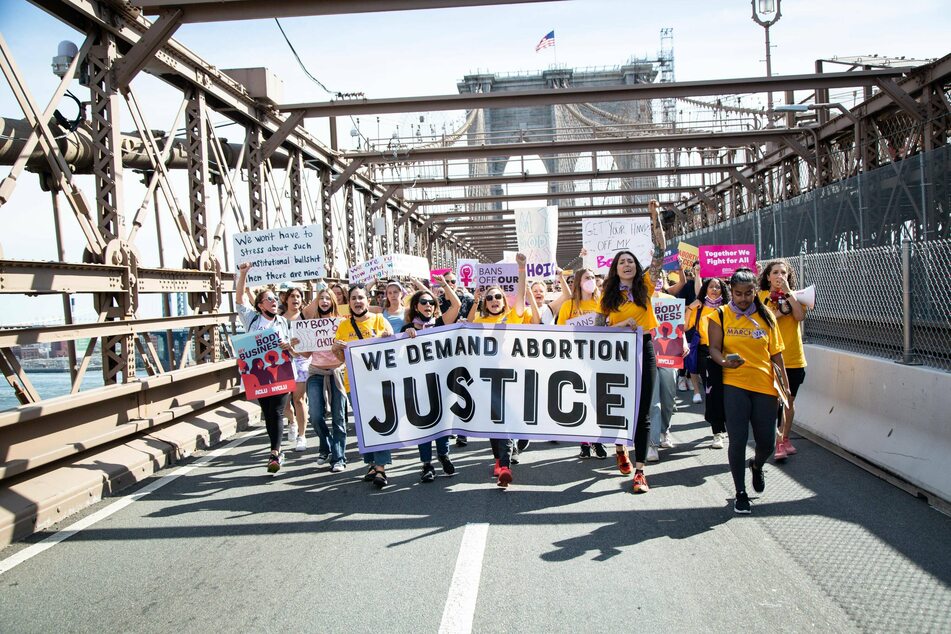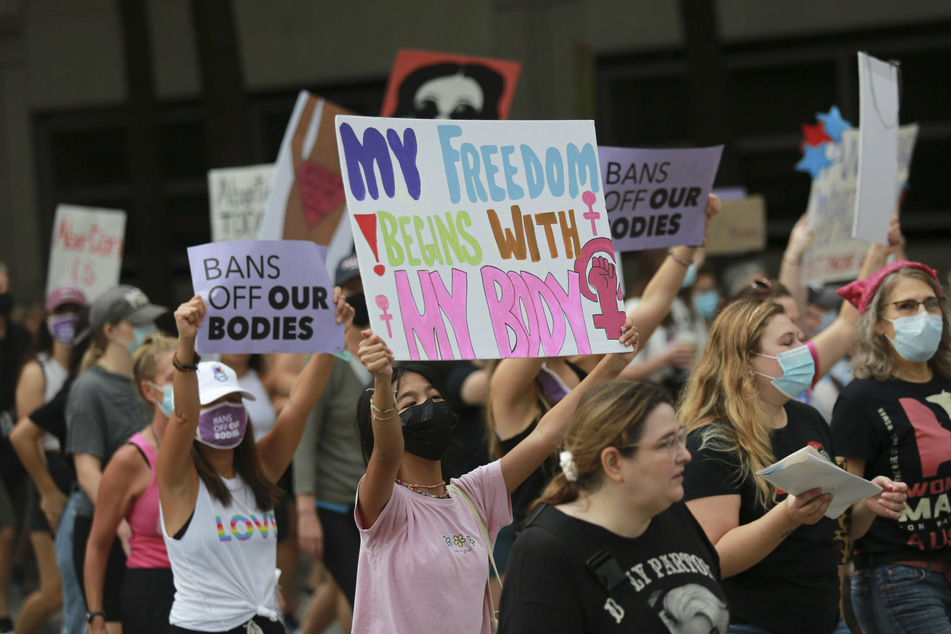 Women's March successfully carried out marches "in every single state"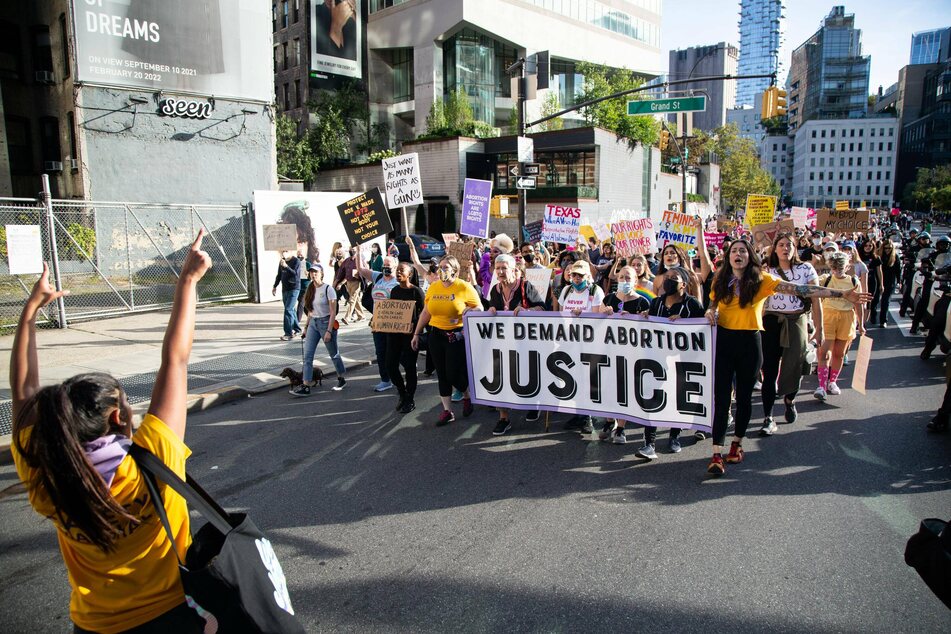 The marches in all 50 states come ahead of Monday's reconvening of the next Supreme Court session.
The court currently holds a 6-3 conservative majority, and rejected an emergency request to block Texas's abortion ban, allowing the restrictive Texas law to go into effect on September 1. The law bans abortion after six weeks of pregnancy, and allows private citizens to sue anyone involved with helping an abortion take place – from healthcare providers to ride-share drivers.
The country's highest court could soon hear upcoming cases this session that threaten the current standing of Roe v. Wade, the 1973 ruling that protects a person's right to an abortion.
The Women's March organized its first protest in 2017, the day after former president Donald Trump's inauguration. It was the largest single-day protest in US history.
"We believe that Women's Rights are Human Rights and Human Rights are Women's Rights," the group said on its website. "Simply put: We are witnessing the most dire threat to abortion access in our lifetime."
Cover photo: Josh Kamnetz