"No celebration without legislation": Civil Rights leader's family calls for action on MLK Day
Washington DC - Martin Luther King Jr.'s family is marking MLK Day with a March on Washington to demand the passage of federal voting rights legislation.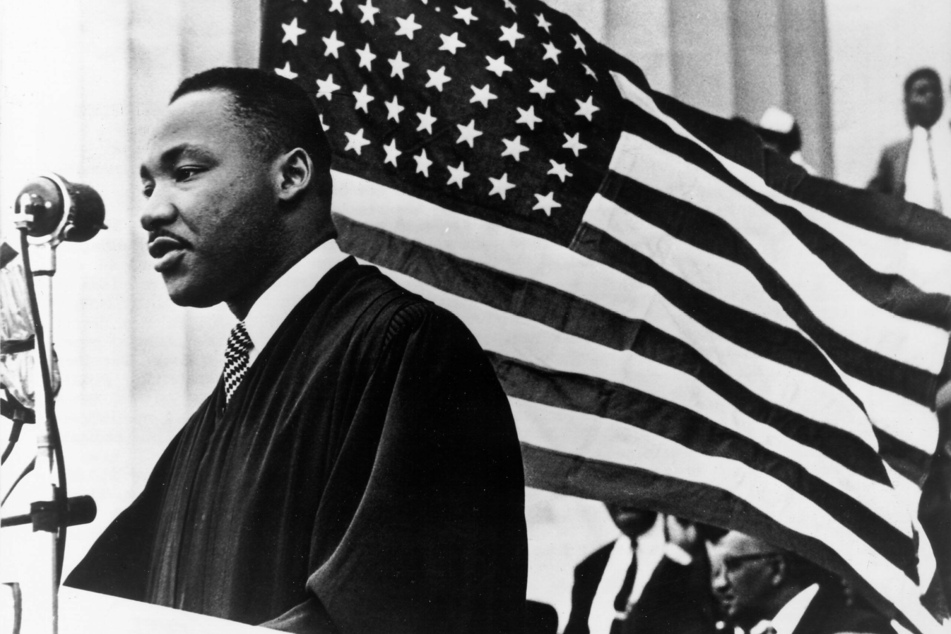 "So long as I do not firmly and irrevocably possess the right to vote I do not possess myself. I cannot make up my mind – it is made up for me. I cannot live as a democratic citizen, observing the laws I have helped to enact – I can only submit to the edict of others," the Rev. Martin Luther King Jr. declared in a 1957 speech in front of the Lincoln Memorial in Washington DC.
In his remarks, MLK called on Congress and the president to guarantee permanent and equal access to the ballot box so Black Americans could exercise their fundamental right to self-determination.
It wasn't until 1966 that all restrictions preventing Black Americans from voting were removed from US law. Shortly thereafter, MLK was assassinated in Memphis, Tennessee, in 1968.
But in recent years, new threats have begun to undermine those hard-fought gains.
Though Martin Luther King Day is commemorated around the country as a federal holiday, the victories he helped achieve in the fight for voting rights and racial and economic justice are under attack.
Even with federal protections in place, a variety of voter suppression tactics have long been used to disenfranchise Black and brown voters, but the situation has sharpened over the past year with the string of restrictive voting laws passed in state legislatures around the country.
Meanwhile, the Supreme Court has gutted protections for Black and brown voters that have been in place since the Civil Rights Era, claiming they are no longer necessary.
In face of these threats, Democrats have attempted to pass federal protections that would override state laws, but with the filibuster still in place, each and every one of those attempts has failed.
MLK's family follows in his footsteps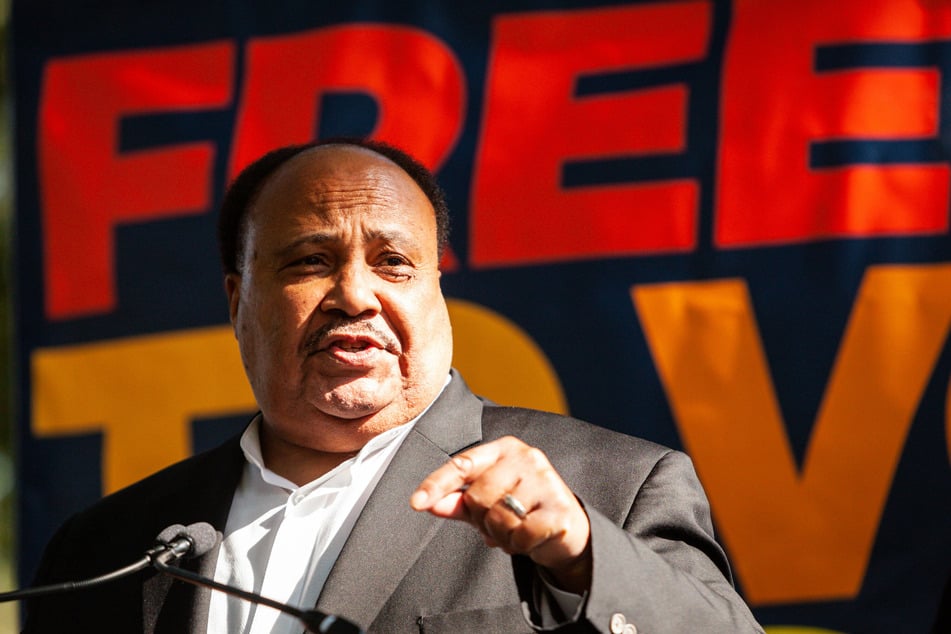 The Civil Rights icon's family has responded to these sobering developments by calling for "no celebration without legislation."
The King family is planning to commemorate MLK Day with a march on Washington, demanding the Senate to do away with the Jim Crow-era filibuster and guarantee equal access to the ballot box.
MLK's eldest son, Martin Luther King III; daughter-in-law, Arndrea Waters King; and granddaughter, Yolanda Renee King, are leading the rallies, beginning in Phoenix on Saturday, January 15 – MLK's birthday.
Arizona is the home state of Democratic Senator Kyrsten Sinema, who last week announced she would not support any filibuster rule changes, dashing her party's hopes of passing federal voting rights legislation.
Sinema gave a dramatic speech on the Senate floor in which she claimed that taking on the "disease of division" and preserving bipartisanship in congressional procedures was the most important task at hand for the US government – more important than the voting rights protections MLK and his supporters fought so hard for.
"History will remember Sen. Sinema, I believe unkindly, for her position on the filibuster," King III predicted, according to the Associated Press.
"Our daughter has less rights around voting than she had when she was born," he said in an interview. "I can't imagine what my mother and father would say about that. I'm sure they're turning over and over in their graves about this."
King III also pointed out that many of the election bills now being passed in states to severely limit voter access, especially for Black and brown Americans, were passed by GOP-controlled legislatures without any bipartisan consensus.
Congress moves to debate new voting rights bill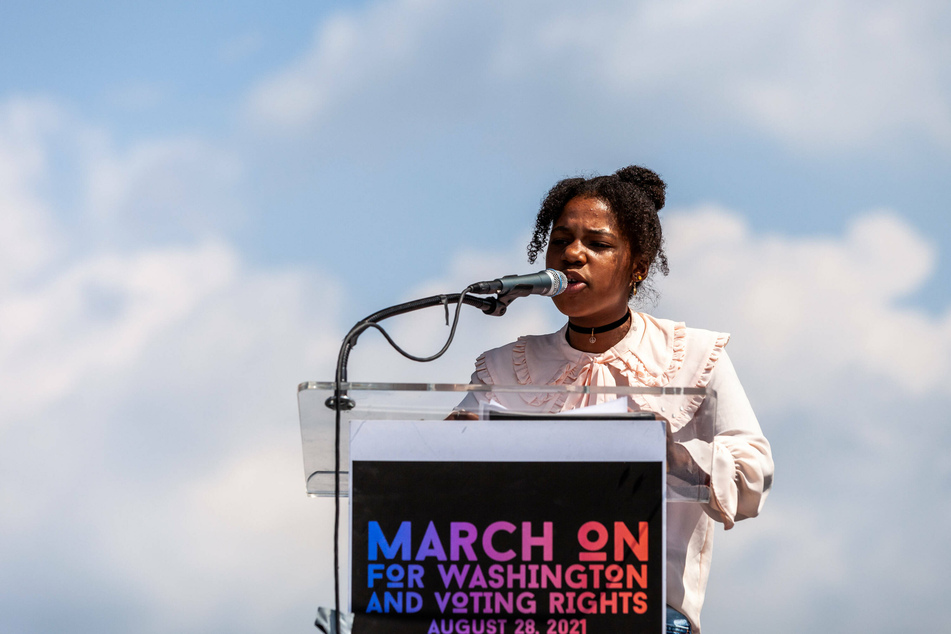 In response to Sinema's announcement, the House on Thursday voted once again to approve the Freedom to Vote Act and John Lewis Voting Rights Advancement Act, now combined into one bill dubbed the Freedom to Vote: John R. Lewis Act.
The legislation would reinstate federal laws that required certain states with a history of discrimination against Black Americans to get federal approval before changing their voting laws.
It would also create standardized elections rules nationwide, make automatic voter registration universal, and extend early voting, as well as limit partisan gerrymandering and the influence of big money in politics.
The Senate was set to debate the voting rights bill on MLK Day, but due to weather and pandemic-related conditions, Majority Leader Chuck Schumer delayed the proceedings until Tuesday.
Republicans are expected to block the bill, once again sending Democrats into an intra-party battle over the filibuster.
Ahead of the debate, the King family is urging fellow Americans to join marches, call their senators, sign petitions, or take other actions to increase the pressure on Congress to pass the Freedom to Vote bill.
This MLK Day is "not a traditional celebration where you kick back, eat barbeque and just relax," King III told the Associated Press. "This is about working."
In addition to the protest in Washington DC, activists and voting rights leaders are planning rallies in many other cities across the country to mark the day.
Cover photo: Collage: IMAGO / NurPhoto & IMAGO / ZUMA Wire