Kyrsten Sinema sacrifices federal voting rights legislation on altar of "bipartisanship"
Washington DC - Arizona Senator Kyrsten Sinema has effectively ended Democrats' hopes of expanding voting rights at the federal level – all in the name of "bipartisanship."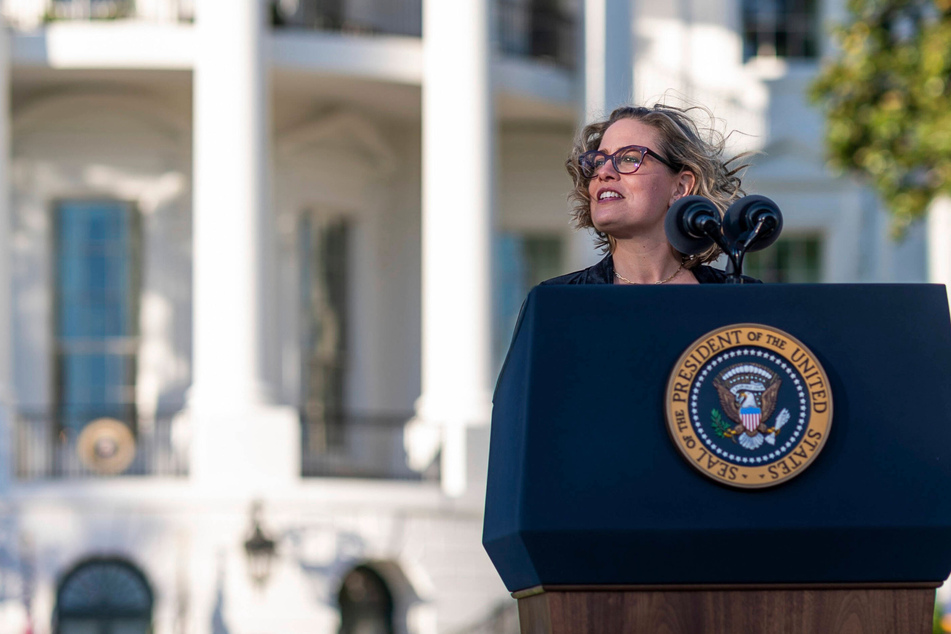 The conservative Democrat gave a speech on the House floor on Thursday in which she said she would not support any changes to existing filibuster rules.
Just two days prior, President Biden and Vice President Harris flew to Georgia to hold speeches in support of voting rights legislation.
During his remarks, Biden expressed support for changing filibuster rules to advance voting rights bills.
The Freedom to Vote Act and John Lewis Voting Rights Advancement Act have stalled in the Senate, unable to surpass the 60-vote threshold needed to overcome a filibuster.
In the meantime, Black and brown voters across the country have seen their access to the ballot box severely curtailed by Republican-controlled state legislatures, with many federal protections also loosened.
But Sinema feels that protecting equal access to voting for people of all backgrounds is not the solution necessary to heal the "descending spiral of division" in our society, to which the solution is apparently staying in "the middle."
"There's no need for me to restate my long-standing support for the 60-vote threshold to pass legislation. When one party needs only negotiate with itself, policy will inextricably be pushed from the middle towards the extremes," she claimed, adding that Arizonans would not support such an outcome.
"We must address the disease itself, the disease of division, to protect our democracy," she said.
Democrats and Republicans react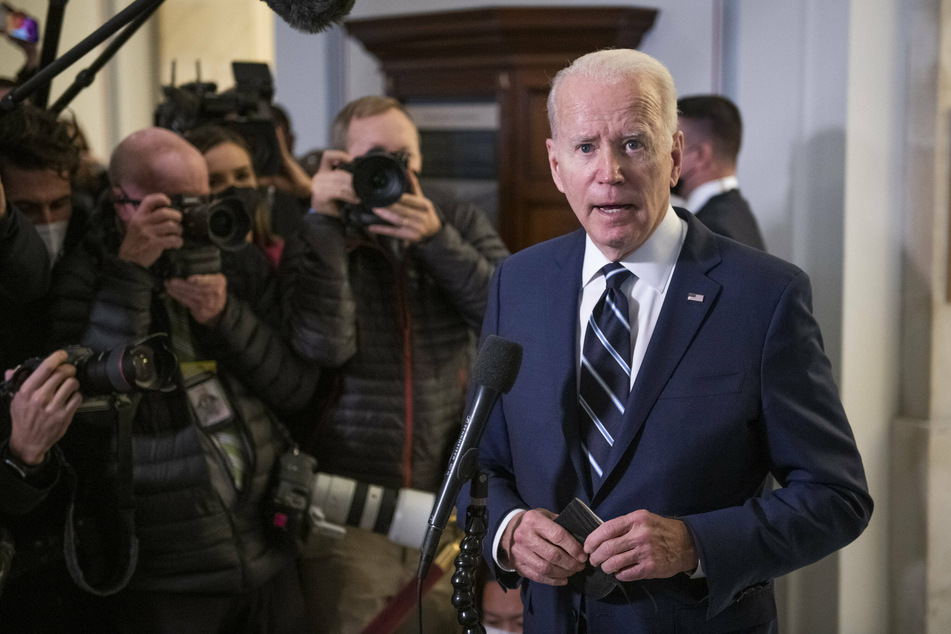 Fellow Democrats have slammed Sinema for dashing her own party's agenda and ignoring the needs of Americans across the country, whose basic rights are under attack.
According to the Associated Press, Georgia Senator Raphael Warnock said of her bipartisanship argument, "It can't be the only important thing. Slavery was bipartisan. Jim Crow segregation was bipartisan. The denial of women's suffrage was bipartisan."
Missouri Rep. Cori Bush echoed similar sentiments Twitter: "Black historymakers marched, bled, and died to secure the right to vote for our children, grandchildren, and generations to come."
"The question now is simple: Will the Kyrsten Sinema and Joe Manchin defend that legacy or will they let the legacy of Jim Crow win?" she asked.
Martin Luther King III, son of the late Civil Rights leader, also weighed in on the decision: "History will remember Senator Sinema unkindly. While she remains stubborn in her 'optimism,' Black and brown Americans are losing their right to vote," he said, as reported by the Guardian.
Senate Minority Leader Mitch McConnell, on the other hand, revealingly called Sinema's decision an act of "political courage," saying it could "save the Senate as an institution."
Biden meekly told reporters after the announcement that he doesn't know whether there is a path forward for voting rights at this point: "The honest to God answer is I don't know whether we can get this done."
The president promised to keep "fighting" for voting rights, but it's unclear how he will do so.
Cover photo: IMAGO / ZUMA Wire