Protestors urge Biden to halt Willow oil drilling project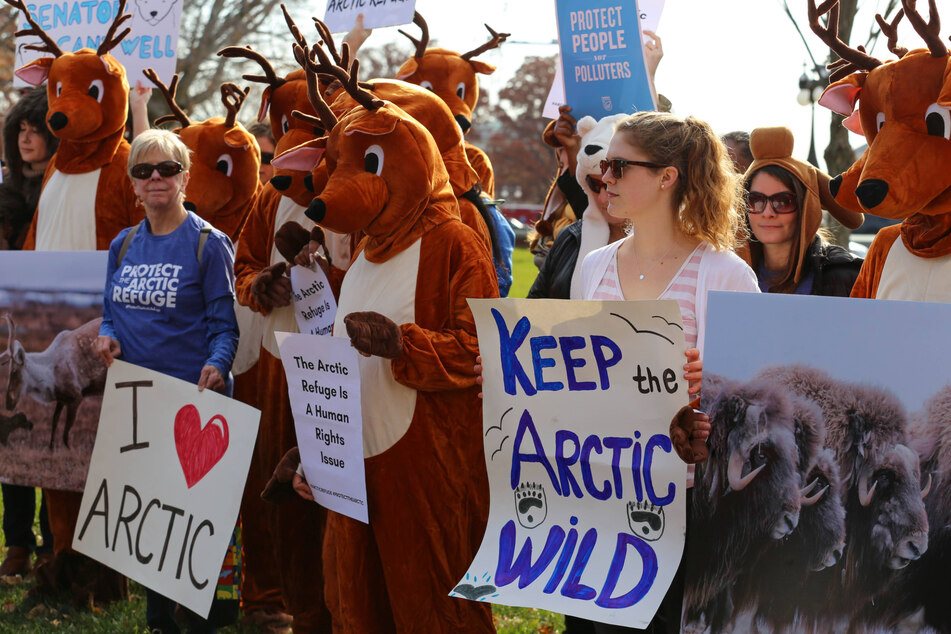 The drilling project is a scaled-back version of the original plan that was approved by the Trump administration before the ruling was reversed by a federal judge in Alaska.
President Joe Biden is set to decide on whether to approve the Willow project no earlier than March 6. An approval would go against his campaign promise to end federal oil and gas drilling.
A petition urging the Biden administration to stop the Willow project has amassed over two million signatures as of Friday.
The protest in Lafayette Square was organized by Sovereign Iñupiat for a Living Arctic, People vs. Fossil Fuels, and the Alaska Wilderness League.
Protesters detailed the devastating impact of oil drilling projects on the natural wildlife and the Indigenous population in the area as they advocated against the project's approval.
Sovereign Iñupiat for a Living Arctic director Siqiñiq Maupin called out politicians' ignorance of Indigenous disapproval of such projects and encouraged Biden to follow up on his campaign promises.
"Make the bold decision to invest in sustainable alternative energy now and be on the right side of history," they said.
Also on Friday, Representative Raul M. Grijalva and Senator Ed Markey led a bicameral letter calling on President Biden to halt the "ill-conceived and misguided project."
A final decision on the status of the Willow project is expected next week.
Cover photo: IMAGO / ZUMA Wire