Starbucks must recognize another Buffalo union, NLRB rules
Buffalo, New York - The National Labor Relations Board (NLRB) has ordered Starbucks to recognize an additional union in the Buffalo area!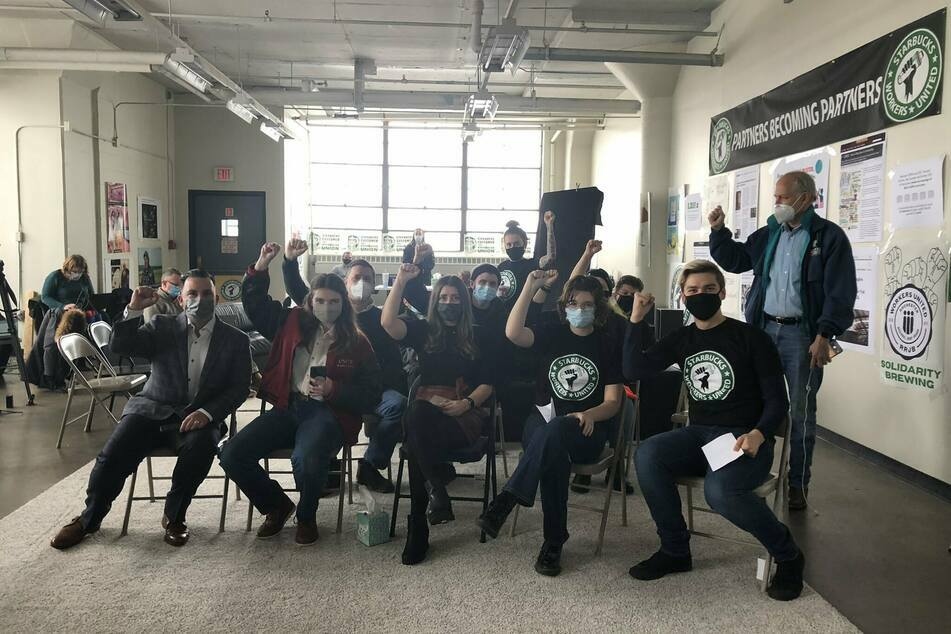 The NLRB regional director in Buffalo ordered the coffee company to recognize the Camp Road store and begin collective bargaining, Starbucks Workers United announced in a press release on Friday.
The notice came in response to a complaint issued by the NLRB calling out Starbucks' union-busting tactics in and around Buffalo, which allegedly included illegal threats, mandatory anti-union meetings, and surveillance of workers.
The Camp Road store faced the brunt of many of these manipulative strategies, union representatives said.
Last December, the Camp Road location voted 12-8 against unionizing, with one void and two challenged ballots. It was one of the first Starbucks stores in the US to have an election.
At the time, organizers said several ballots appeared to be missing, and Starbucks Workers United's legal representative said they planned to file an official objection to the result.
Now, the long wait for union recognition finally seems to be over.
Starbucks workers react to the news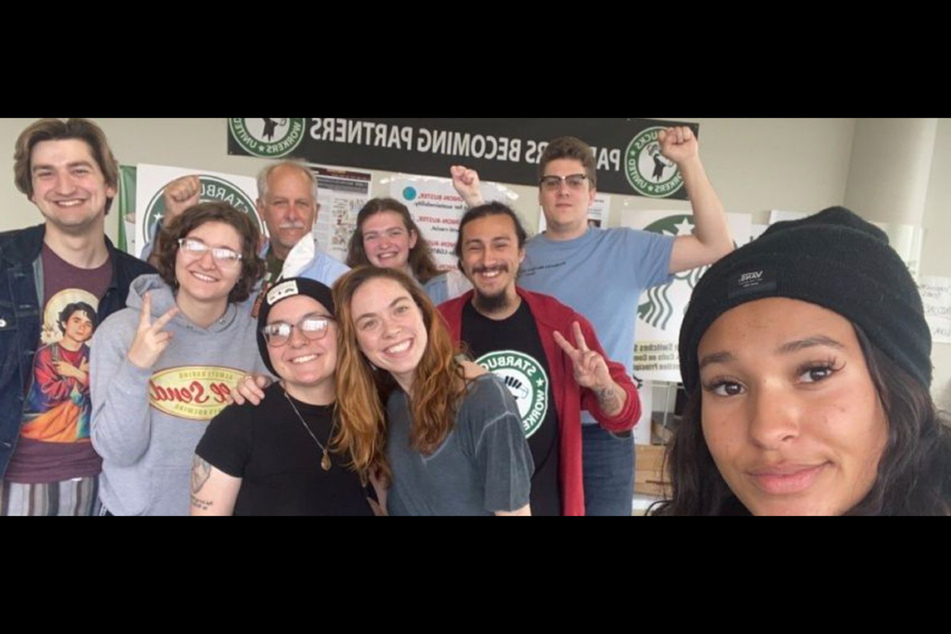 Starbucks organizers at the Camp Road store celebrated the NLRB's announcement.
"When we filed for an election last fall, we had 85% support in our store. Starbucks, in their pursuit of making sure not a single one of their 9,000 locations would exercise its right to unionize, destroyed the democratic process," William Westlake, a barista at the Camp Road store, said in the press release.
"Our store was flooded with managers to stand behind the bar during hours of operation to stifle union conversation," he continued. "We had partners from other stores sent in to tell us their stores were shut down because they tried to organize. We had our benefits threatened, and the company sent me to a six-on-one meeting where I was told, 'With a union, you will be on an island, and no one will be able to help you.'"
Gianna Reeve, a shift supervisor at the store, said, "The NLRB choosing to pursue a bargaining order at Camp Road is nothing short of exceptional. The partners at this location have been subjected to some of the most aggressive union-busting seen in recent years."
"This is the first step for partners at my store to finally receive justice for what they have gone through. We continue to stand in solidarity with one another, and we are ready for the next step in our fight for unionization," Reeve added.
If Starbucks follows through, the Camp Road store will be the seventh location in Buffalo to unionize.
Cover photo: Screenshot/Twitter/SBWorkersUnited