Starbucks workers celebrate big union wins in four states
Louisville, Kentucky - Thursday was a day of big wins and historic firsts for the Starbucks Workers United movement!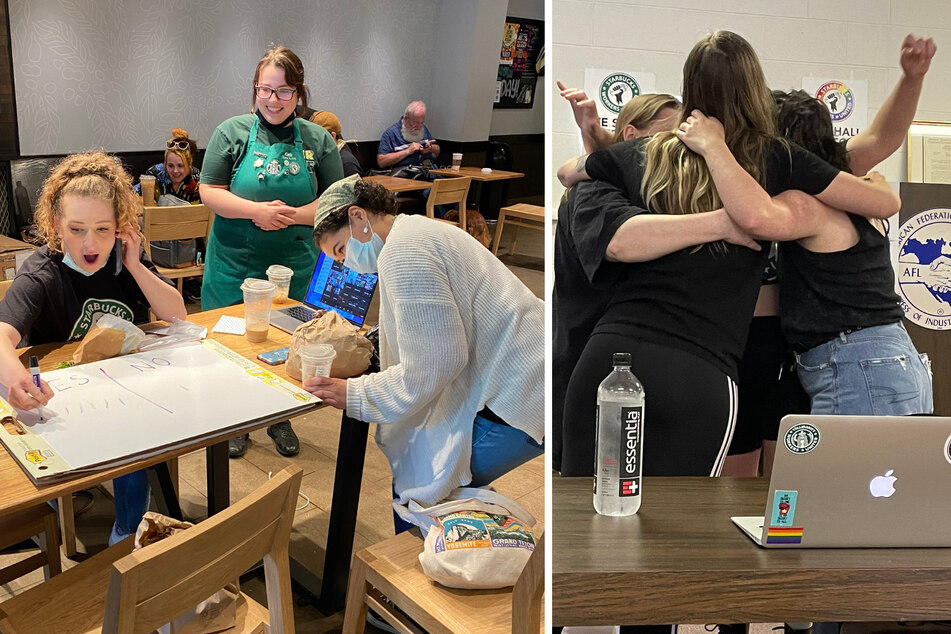 The National Labor Relations Board oversaw union election ballot counts in Kentucky, Tennessee, Pennsylvania, and Alabama on Thursday.
Each store needed at least 50% of its vote plus one to unionize.
Louisville scored Kentucky's first unionized Starbucks at the LaGrange and Factory store, which voted 19-5 in favor.
The Kingston Pike and Montvue store in Knoxville, Tennessee, became the second location in their city to unionize with a 13-4 vote.
The Market Place store in Pittsburgh, Pennsylvania, voted 8-1 to unionize, though Pittsburgh Starbucks Workers United said on Twitter that the result would not be certified that day.
The 20th and 3rd location in Birmingham, Alabama, also won with a huge 27-1 victory, becoming the first unionized Starbucks in a state known for its tough right-to-work and other anti-worker laws.
The Starbucks Workers United movement is on a roll and doesn't seem to be slowing down anytime soon!
Cover photo: Collage: SBWorkersUnited & tori_tambellini