Right to work: What's behind the laws that make it hard to form a union?
Right to work supporters claim the laws are all about giving workers the freedom to choose, but what do these measures really do and where do they come from?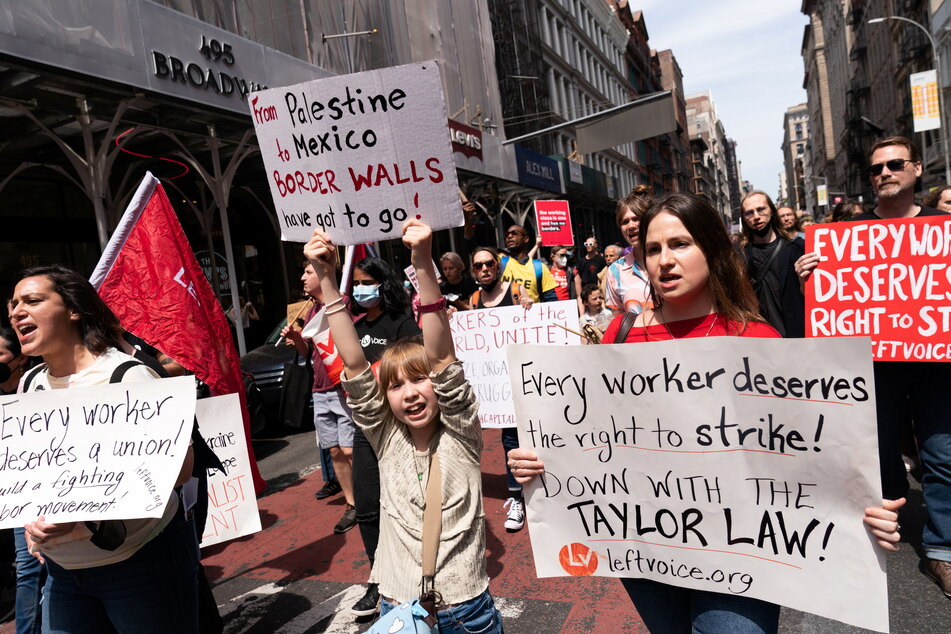 As wealth inequality continues to skyrocket, workers across the US are rising up and saying enough is enough.
The reawakening labor movement has mobilized longtime activists alongside a generation of new organizers.
Those leaders are looking to organize their workplaces to fight for better wages and working conditions, but that task can be more difficult depending on where you are in the US – due, in part, to right-to-work laws.
Supporters of right to work claim the measures are all about giving workers the freedom to choose whether they want to be in a union.
But behind the deceptively attractive name, there's a much more complicated story.
How do right-to-work laws hurt workers?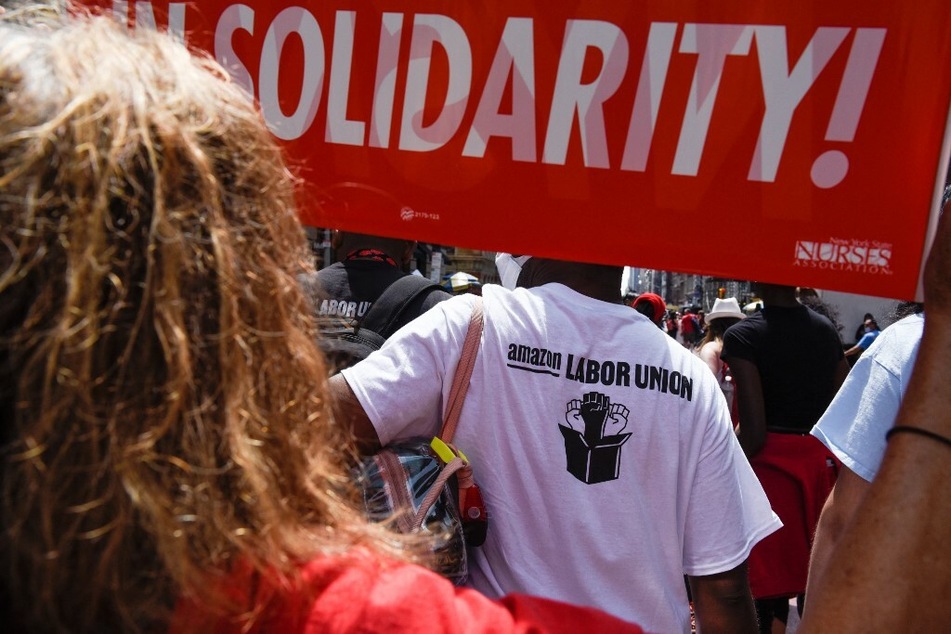 Right-to-work laws were passed in reaction to increased federal protections for US workers.
In 1935, Congress passed the National Labor Relations Act – a.k.a. the Wagner Act – which guaranteed workers' right to form a union and engage in collective bargaining with their employers.
But in 1947, that law was amended to prevent unions from collecting money from non-union members in exchange for services.
By law, unions are required to represent all employees at their workplace, even those who do not pay dues. The new provisions meant that some workers could benefit from the better contracts and services provided by unions without actually contributing anything to the operations.
Not only do right-to-work laws hurt unions financially, but they also drive a wedge between members who pay dues and those who don't. This can also weaken a union's negotiating power.
Ultimately, this results in lower wages, fewer benefits, and greater poverty rates in right-to-work states.
Why were right-to-work laws created?
If it seems like right-to-work laws were intentionally created to stir divisions among workers, it's because they were.
Vance Muse of the Christian American Association was a self-proclaimed white supremacist who became one of the most prominent corporate lobbyists and advocates for right-to-work laws. He had the backing of oil companies and segregationists in the South and wealthy industrialists in the North.
Muse and the Christian American Association warned that without right-to-work laws, "white women and white men will be forced into organizations with black African apes... whom they will have to call 'brother' or lose their jobs."
The origins of right to work are deeply racist, intending to cement corporate power by sowing internal conflict among the working class.
Which states have right-to-work laws?
Currently, right-to-work laws exist in 28 states plus the territory of Guam.
Those states are: Alabama, Arizona, Arkansas, Florida, Georgia, Idaho, Indiana, Iowa, Kansas, Kentucky, Louisiana, Michigan, Mississippi, Nebraska, Nevada, North Carolina, North Dakota, Oklahoma, South Carolina, South Dakota, Tennessee, Texas, Utah, Virginia, West Virginia, Wisconsin, and Wyoming.
Companies may not require workers in those states to pay union fees as a condition of employment.
How to beat right-to-work laws?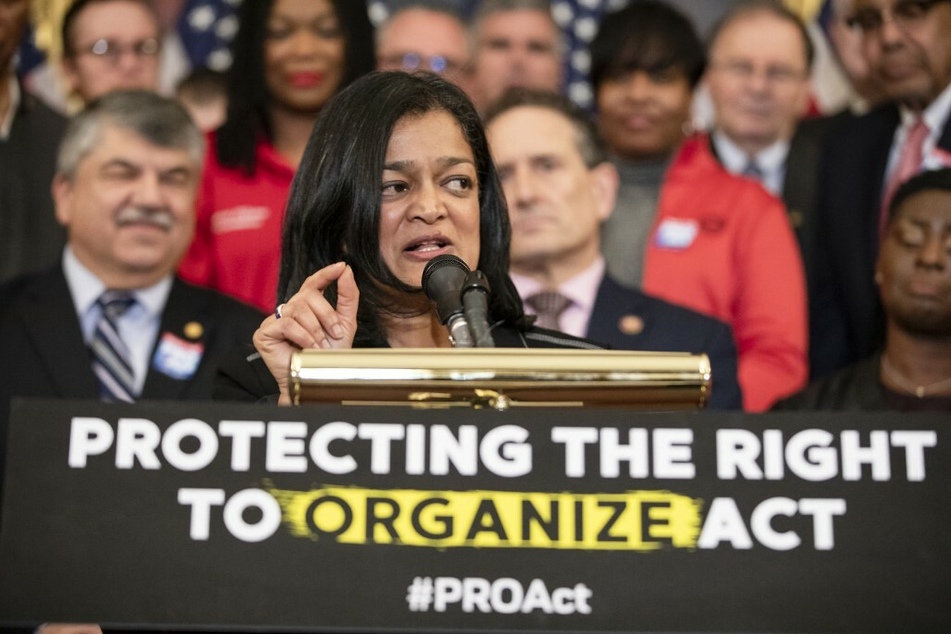 The new wave of labor power that is rocking the nation – including right-to-work states – proves that grassroots workplace organizing is possible in spite of the challenges posed by these laws.
Starbucks workers have petitioned for and won unions in right-to-work states, while Amazon workers in Bessemer, Alabama, are engaged in a fierce battle for union representation.
The campaigns are tougher than they should be, and workers are calling for federal protections to even the playing field. Many are urging lawmakers to pass the Protecting the Right to Organize (PRO) Act.
The PRO Act would end right-to-work laws. It would also prohibit employers from holding mandatory anti-union meetings, permanently replacing striking employees, and misclassifying workers as "independent contractors" as means of restricting unionization efforts.
Despite the clear need for increased worker protections, the PRO Act remained stalled in the deeply divided Senate in the 117th Congress. Senators Bernie Sanders and Representatives Bobby Scott and Brian Fitzpatrick reintroduced the legislation in the 118th Congress on February 28, 2023.
President Biden, who has voiced support for unionizing efforts, has yet to take executive action to pass the much-needed measures.
Even without the necessary political backing in Washington, workers are committed to continuing the fight for greater democracy and dignity in the workplace.
Cover photo: REUTERS