Starbucks workers declare another big union victory in Wisconsin!
Plover, Wisconsin - Another Starbucks store in Wisconsin declared victory in their union election on Wednesday.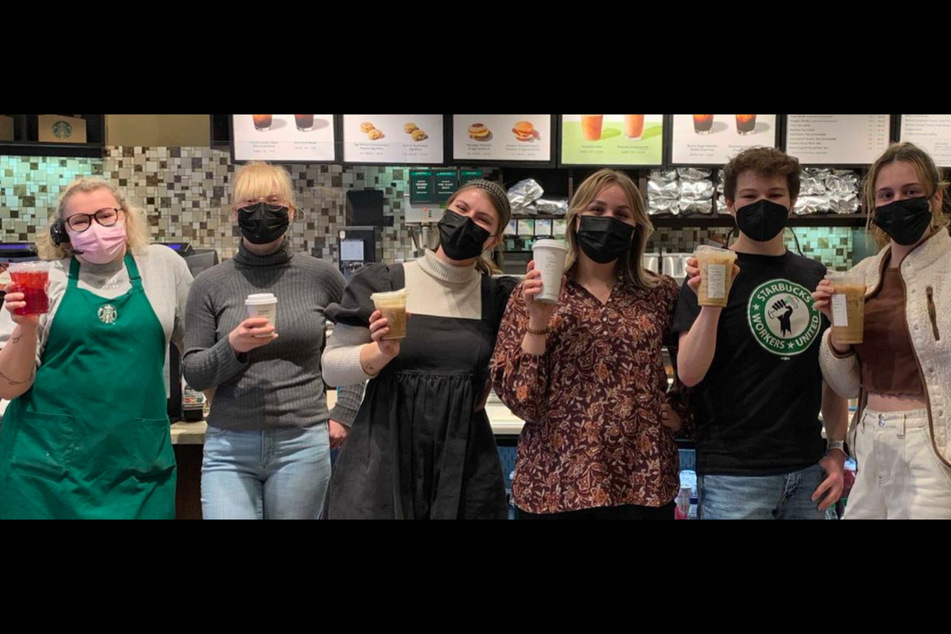 On April 27, the Howell and Puetz store in Oak Creek became the first in the state of Wisconsin to unionize.
Wednesday, it was a store in Plover's turn to have their ballots counted in a tally administered by the National Labor Relations Board.
The location needed to get at least 50% of its vote plus one to win, and the McDill and Crossroads location did just that, voting 7-5 in favor of unionizing.
According to More Perfect Union, there are several ballots challenged, but Starbucks Workers United is confident the win will be certified after those ballots are reviewed.
The news of another possible union victory came as Starbucks has once again ramped up efforts to curb the organizing wave hitting its stores around the country.
The company announced wage increases and a string of new benefits they would roll out to all stores – except those that had unionized or were seeking to unionize.
Starbucks Workers United slammed the decision as "blatantly unlawful," calling it the company's attempt to slow their movement.
With Plover's apparently positive result and more ballot counts scheduled this week, Starbucks workers are confident their efforts will outlast any union-busting tactics the company throws their way.
Cover photo: Screenshot/Twitter/Kolton Gosnell