Starbucks workers hit the weekend with union wins in Texas, New York, and Utah
Austin, Texas - Starbucks workers in Texas and Utah closed out the week with huge union victories!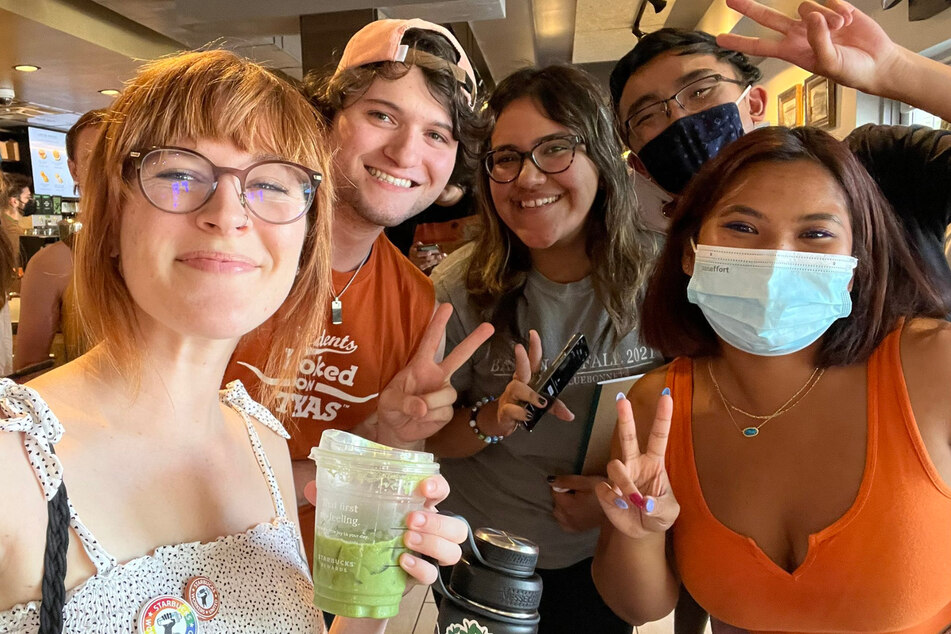 The National Labor Relations Board oversaw several more Starbucks union election ballot counts on Friday for stores in Texas, New York, and Utah.
Each store needed to get at least 50% of its vote plus one to win.
The W 24th and Nueces location voted 10-2 to unionize. They became the second store in the city of Austin and the state of Texas to unionize after the 45th and Lamar location won their election one week prior.
The Westbury Plaza location on Long Island, New York, had a huge 23-0 unanimous win.
"More rights is awesome and being treated right for once would be nice, and getting compensated for how much effort we put in would be nice," said a local barista named Jenn, according to Workers United.
"It feels great to be at the start of this movement, to be momentum across the country for workers rights is amazing!" added fellow barista Ash Larsen.
Elsewhere, the Highland Dr and Fort Union Blvd store in Cottonwood Heights, Utah, became the first location in the state to unionize with an 11-6 vote.
"While the vote was closer than we liked, the deed is done and the majority has spoken!" Starbucks Workers United Utah posted on Twitter.
Starbucks CEO slams the union
The same day the stores won their votes, More Perfect Union released video footage of Starbucks CEO Howard Schultz at the New York Times' DealBook DC policy forum admitting that he will not engage or negotiate with the union.
He once again implied that Starbucks Workers United is a "third-party" entity rather than the actual workers who keep the company's stores running. Workers have pointed out that his remarks are food for further unfair labor practice charges against the company.
No matter what Howard Schultz has to say, the Starbucks Workers United movement just keeps picking up steam!
Cover photo: Screenshot/Twitter/sbwuatx45lamar