Starbucks workers in Overland Park claim union election victory despite corporate challenge
Overland Park, Kansas – Starbucks workers in Overland Park claimed victory in their union election on Friday, despite the company's alleged attempt to delay their win.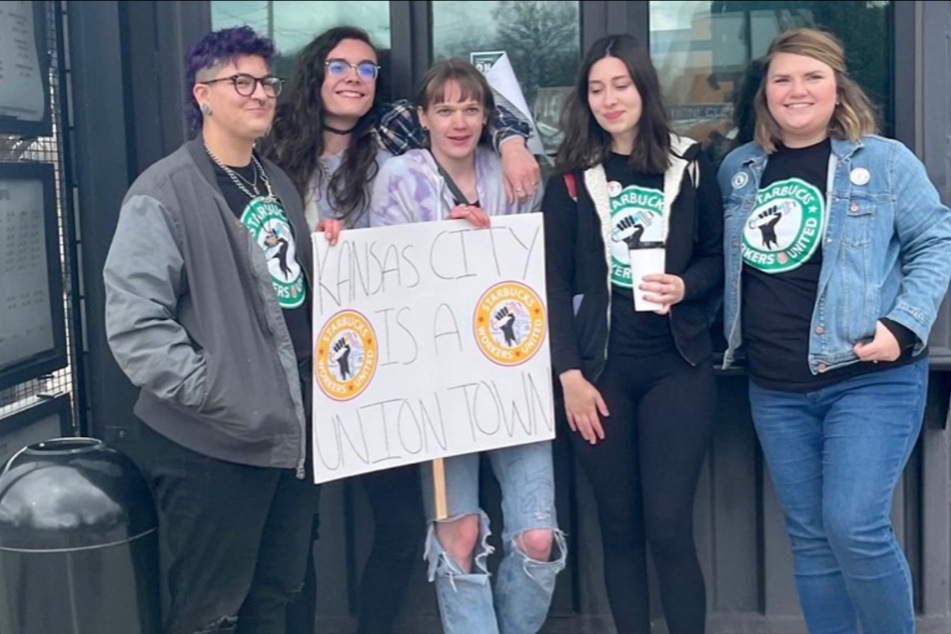 Workers at the West 75th Street location voted 6-1 to unionize on Friday, with seven challenged ballots.
The tally happened the same day that three stores in Ithaca successfully voted to unionize.
But unlike in Ithaca's case, the challenges in Overland Park were enough to prevent the National Labor Relations Board (NLRB) from certifying the win until the issues can be resolved.
"Starbucks delayed a guaranteed union win today in Overland Park, KS by challenging all the union leaders' votes. Guess they aren't ready to admit defeat, but we're ready to declare victory!" Workers United declared on Twitter.
Starbucks workers in Overland Park have been on strike since Wednesday. They walked out after accusing management of ramping up their union-busting efforts ahead of the election, including firing three pro-union workers between March 28 and April 5.
"We love our partners and our coworkers are a huge factor in why we get up and get dressed to go to work. We are expressing this alleged retaliation because we exercised our right to organize," they said in an announcement for the strike. "We stand by our terminated partners and demand for them to be reinstated."
A timeline for an NLRB decision on the Overland Park election results has not yet been announced, but clearly in workers' minds, they are already winners!
Cover photo: Screenshot/Twitter/Workers United – CMRJB