Starbucks workers rack up more union wins in Oregon and Georgia
Eugene, Oregon - Thursday was another big day for the Starbucks Workers United movement, with five more union wins.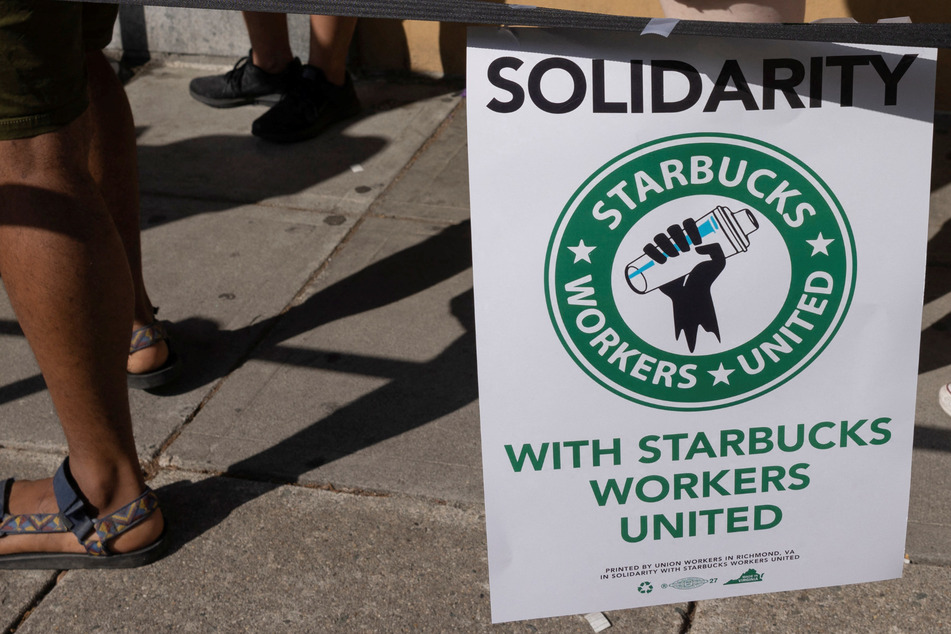 Five Starbucks locations in Eugene, Oregon, and one in Augusta, Georgia, held their union election ballot counts on Thursday.
To unionize, each store needed to get at least 50% of their vote plus one. Four out of five of the Eugene stores succeeded in doing so.
The 7th and Washington location voted 12-1 in favor of unionization, followed by Franklin and Villard with a unanimous 17-0 victory. The Delta and Green Acres store came through with a 10-1 win, topped off with another unanimous 19-0 win at the University of Oregon Erb Memorial Student Union.
There was one dip in luck at the Oakway Mall store, which suffered a narrow 4-7 loss.
The same day, Georgia got its first unionized Starbucks store in the state at the Augusta Exchange location, which voted 26-5 in favor of unionizing.
Organizing committee members celebrated their wins, which they say will help them as they fight for better wages and benefits to support themselves and their families.
"I want to make this a better place for my child and for the people I work with, because they're my family as well," lead organizer Jaysin Saxton told the Augusta Chronicle.
With Thursday's five wins, there are now 40 unionized Starbucks stores around the country, with additional ballot counts scheduled for Friday.
Cover photo: REUTERS