Starbucks workers start the week with union wins in five states
San Antonio, Texas - The week kicked off with several more Starbucks union wins in states across the country!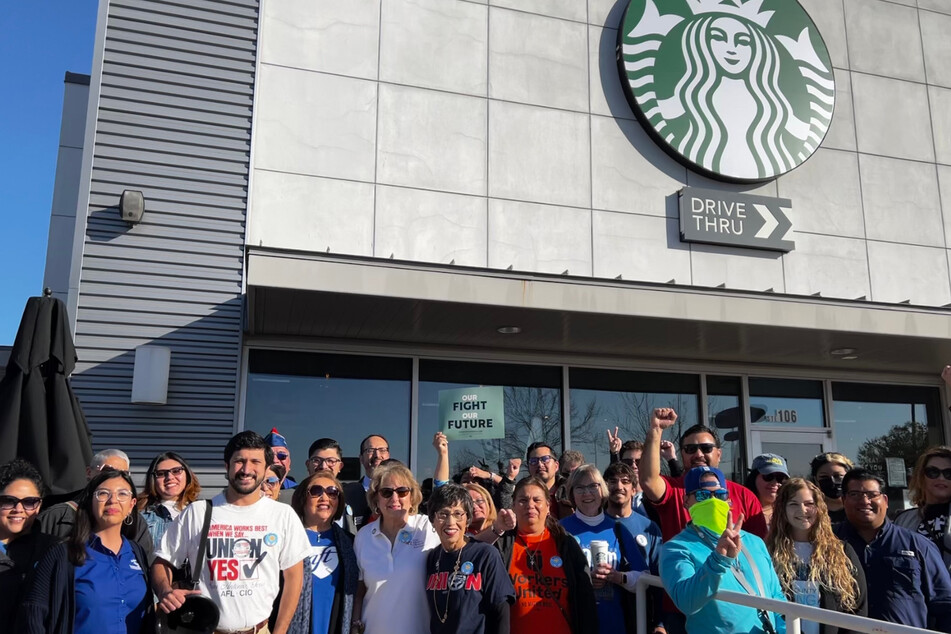 The National Labor Relations Board (NLRB) oversaw more Starbucks union election vote counts on Monday and Tuesday for stores around the US.
Each store needed 50% of its vote plus one to unionize.
The 410 and Vance Jackson in San Antonio, Texas, won their election 10-6. They became the third Starbucks store in the Lone Star State to unionize.
The 36th and May store in Oklahoma City, Oklahoma, won their election 14-1.

The Kings and Chippewa location in St. Louis, Missouri, voted 9-4 in favor of unionizing.
The Armitage and Hoyne location in Chicago, Illinois, won 15-1, becoming the company's fourth unionized store in the Windy City.
Meanwhile, in Rhode Island, the results at the Pace Blvd store in Warwick are reportedly too close to call. The NLRB must rule on challenged ballots before an outcome is announced.
Monday was also a big day of union wins
Monday was also a day of exciting victories for Starbucks Workers United.
The Lingbergh and Clayton location in Ladue, Missouri, voted 12-3 to unionize.
The Cherry Creek store at 3rd and Columbine in Denver, Colorado, won their election 8-5.
There are now more than 150 unionized Starbucks in the country!
Cover photo: Screenshot/Twitter/GregCasar