Starbucks workers win big in Portland and Latham union elections
Portland, Oregon - Four Starbucks stores in Portland, Oregon, and another in Latham, New York, had their union election tallies – with the best possible results!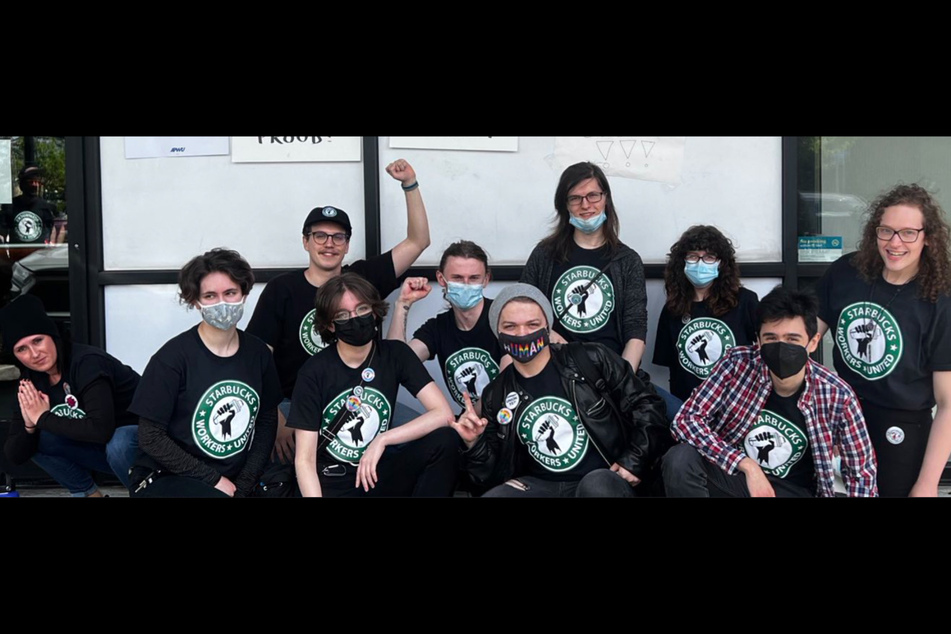 The National Labor Relations Board oversaw several Starbucks ballot counts on Tuesday in Oregon and New York.
Workers at each store needed at least 50% of their vote plus one to win their union.
The store at SE Powell and 28th was first up in the Portland bunch, starting things off strong with a 14-2 pro-union vote.
The next location to have their votes counted was the 5th and Oak store, which voted 5-0 in favor of unionization.
The 23rd and Burnside store followed up with a 7-2 victory.
Last but not least, the Grand and Lloyd location came in with a unanimous 9-0 win.
The four Portland stores have now joined five other locations in Eugene, Oregon, that previously voted to unionize.
Several of those stores in Eugene and across the Pacific Northwest are currently on strike to protest Starbucks' retaliation against union organizers and threat to withhold better wages and benefits from locations seeking to unionize.
As if the four victories weren't impressive enough, workers at the Latham Plaza store in Latham, New York, added a fifth win to the day, voting 8-6 to unionize.
No matter how hard Starbucks tries to hold them back, workers keep proving the union movement is here to stay!
Cover photo: Screenshot/Twitter/SBWUPDX