Starbucks workers win unions in South Carolina, Oklahoma, and Pennsylvania
Anderson, South Carolina - Starbucks Workers United is back from the long holiday weekend with more union victories!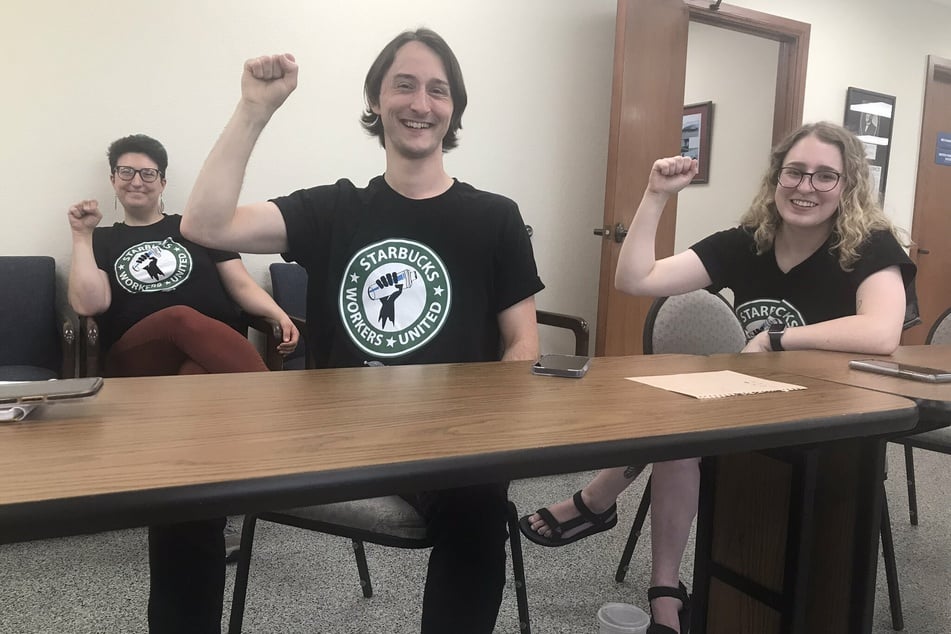 The National Labor Relations Board was back on Tuesday with more Starbucks union election tallies, this time for stores in South Carolina, Oklahoma, and Pennsylvania.
Each store had to win at least 50% of its vote plus one to unionize.
The Highway 169 and Anderson Lakes Parkway location in Anderson, South Carolina, voted 18-0 to unionize.
With the win, Anderson workers secured the second unionized store in South Carolina – a state known for its anti-worker laws – after the I-85 and Pelham Parkway location in Greenville won their election earlier this month. It was also the first unanimous win in the South, according to Starbucks Workers United.
The 23rd and Robinson store in Oklahoma City also had a historic victory, winning their state's first unionized Starbucks with a 15-2 vote. The 63rd and Grand location, also in Oklahoma City, held its election earlier in May, but a result is still pending as five challenged ballots are resolved.

Pittsburgh also saw more union victory at the East Carson location, Pittsburgh Starbucks Workers United announced on Twitter.
Cover photo: Screenshot/Twitter/alicatx_