When You Wish Upon a Starbucks: Disneyland baristas file for union election
Anaheim, California - The Starbucks unionization movement is going to Disneyland!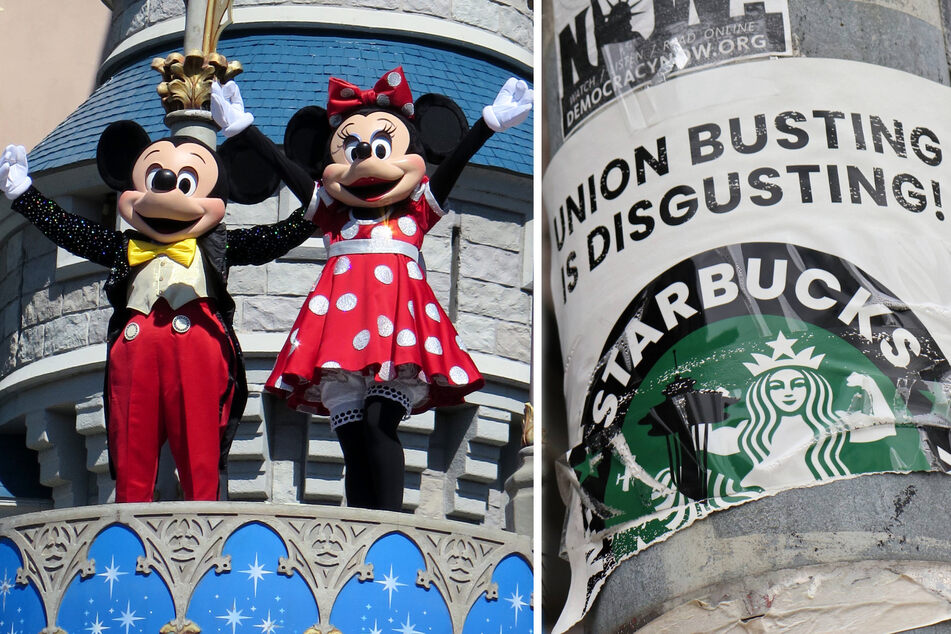 Workers at the Downtown Disney store in Anaheim, California, announced on Monday that they have filed a union election petition with the National Labor Relations Board, becoming the first on Disney property to do so.

"Being on Disney property, not only do we receive an incredibly high volume of customers, but we are constantly being told to provide an 'Elevated Experience,'" the organizing committee wrote in a letter to the company's interim CEO Howard Schultz.
"However, we are not given the support in staffing, training, inventory, manager involvement, or compensation to make providing an 'Elevated Experience' mentally and physically sustainable," they continued.
Workers added that transparency and communication around store operations, staffing, and Covid-19 safety protocols could also stand to be improved. These are all changes they hope to accomplish with union representation.
The Anaheim announcement comes as eight US stores have successfully voted to unionize, with over a hundred others declaring their intention to do the same.
Throughout the campaign, Starbucks corporate leadership has made a name for itself for intense union-busting tactics, including subjecting employees to anti-union meetings, sending corporate bigwigs to monitor local stores, and even firing workers involved in organizing efforts.
Now Anaheim committee members are urging Starbucks to stop acting like the evil villain out of a Disney movie and instead "respect our right to unionize."
Ultimately, organizers believe forming a union will lead to a happy ending for all: "Creating these unions across the nation will better the entire company, and help it reach its full potential."
Cover photo: Collage: IMAGO / ZUMA Wire & 123RF/aroas