Workers United announces $1-million strike fund for Starbucks union organizers
Philadelphia, Pennsylvania - The Workers United union announced they are giving $1 million to create a Strike and Defense Fund to support Starbucks Workers United!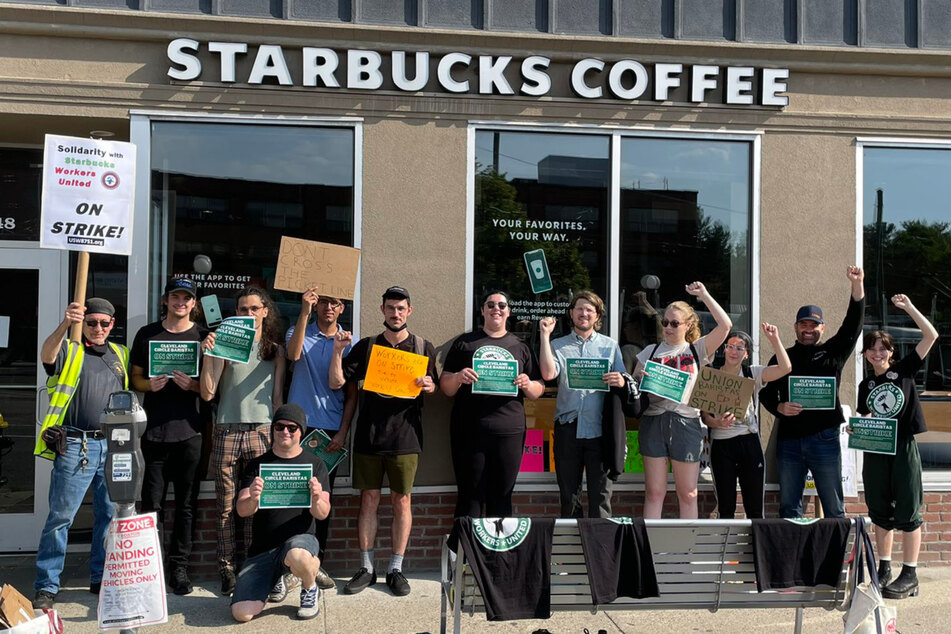 "In establishing this fund, we want Starbucks partners to know that we have their backs, and are solidly behind them as they bravely organize and negotiate for better working conditions in their workplace," Workers United International President Lynne Fox said in a press release.
The funds will go toward supporting workers on strike so they have the resources they need to get by while standing up for their own rights and dignity.
Starbucks has been accused of cracking down on union organizing by spreading misinformation, slashing hours, and unlawfully firing pro-union workers at stores across the country.
Starbucks workers celebrated the union's move. Reed Essex, an organizer in Chicago, said in the news release, "It's important partners remember that this is a national campaign that has the backing of a union with a significant storied history of success. We've unionized 100 stores in 25 states, with more to come in the next weeks and months. Our ability to hold out for a just contract will come down to being able to support each other for as long as it takes."
Kylah Clay in Boston stated that the announcement has "empowered partners to fearlessly organize our stores and hold Starbucks accountable to its obligation to negotiate in good faith."
Tyler Keeling in Los Angeles said, "This is the true partner experience – We are being uplifted and supported by an organization of fellow workers whose number one priority is to give us a seat at the table – to truly let our voices be heard."
"We no longer need to fear for our paychecks, our very livelihood, when exercising our right to form a union," Keeling added.
Cover photo: Screenshot/Twitter/BostonSBWU