Memphis Seven's fight for reinstatement at Starbucks gets a huge boost
Memphis, Tennessee - The National Labor Relations Board (NLRB) has taken an important new step in the fight to reinstate the Memphis Seven.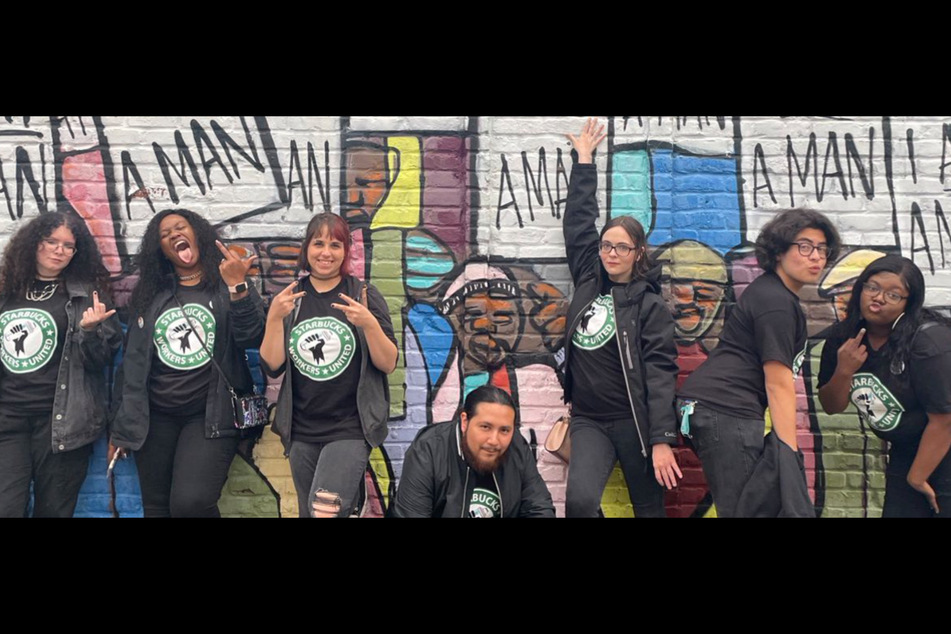 The NLRB on Tuesday announced that they had filed an injunction in federal court demanding the immediate reinstatement of seven workers whom Starbucks had fired in Memphis, Tennessee.
The filing said the workers were "unlawfully fired for exercising their right to form a union," according to a press release from the agency.
The workers, known collectively as the Memphis Seven, were terminated in February 2022. They represented a big chunk of their store's union organizing committee.
"Given Starbucks' egregious conduct interfering with the federally protected rights of its employees, we are asking the Court to swiftly grant the injunction," McKinney said.
"Without immediate interim relief from this Court, Starbucks could irreparably harm the campaign in Memphis, and send a chilling message to its employees across the country that they too will suffer the same fate as the terminated Memphis employees if they dare to exercise their right to engage in protected activities," she continued.
"It is crucial that these seven employees be reinstated and that Starbucks cease its unlawful conduct immediately so that all Starbucks workers can fully and freely exercise their labor rights."
Members of the Memphis Seven were quick to celebrate the decision. Beto Sanchez, the fourth Memphis organizer to be fired, tweeted, "Im sorry but Im pumped, Starbucks tried to silence me and my family but we back and we ready to fight or workers everywhere!!!!!!!"
"We out here, and we loud," he said.
Cover photo: Screenshot/Twitter/beibangwen