Banana art fight heads to court in split over pricey duct-tape artwork
Miami, Florida - The artwork called Comedian, which consists of a banana ducted taped to a wall, has incited a legal battle between two artists that's headed to court, creating quite a split in the art world.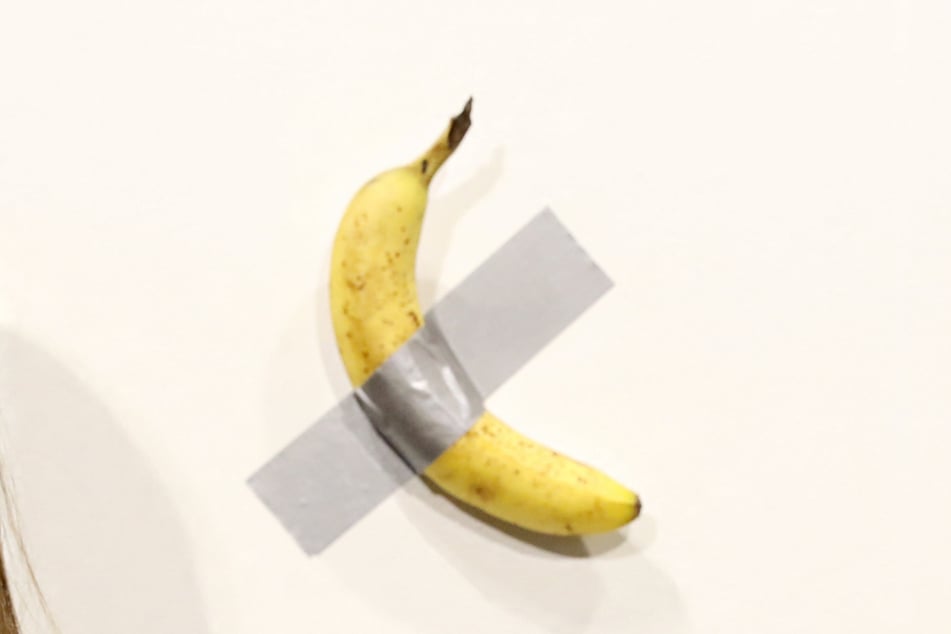 This case is bananas.
An Italian artist, Maurizio Cattelan, attached a banana to the wall with duct tap in 2019 at Art Basel Miami, and the piece went viral.
Cattelan then sold multiple versions of the work for hundreds of thousands of dollars each. Now, the controversial artist is accused of copyright infringement by American artist Joe Morford.
Morford, from Glendale, California, claims that Cattelan's work is just like his duct-tape fruit piece, Banana & Orange, from 2000.
The pieces are certainly similar. Both artists taped their bananas to the wall with duct tape and hung them at an angle. Yet, Morford's piece uses synthetic fruit and also features an orange.
Cattelan has argued that Morford "cannot own the idea of a real banana duct-taped to a wall." Morford has countered that Cattelan was inspired by Banana & Orange, as it's been on Morford's website and on YouTube for years.
On his Facebook page, Morford wrote: "I did this in 2000. But some dude steals my junk and pimps it for 120K+ in 2019. Plagiarism…?"
The Californian is reportedly seeking damages over $390,000, which is what Cattelan made in sales of three editions of Comedian, as well as court costs and travel expenses.
Banana artwork judge rules the case can continue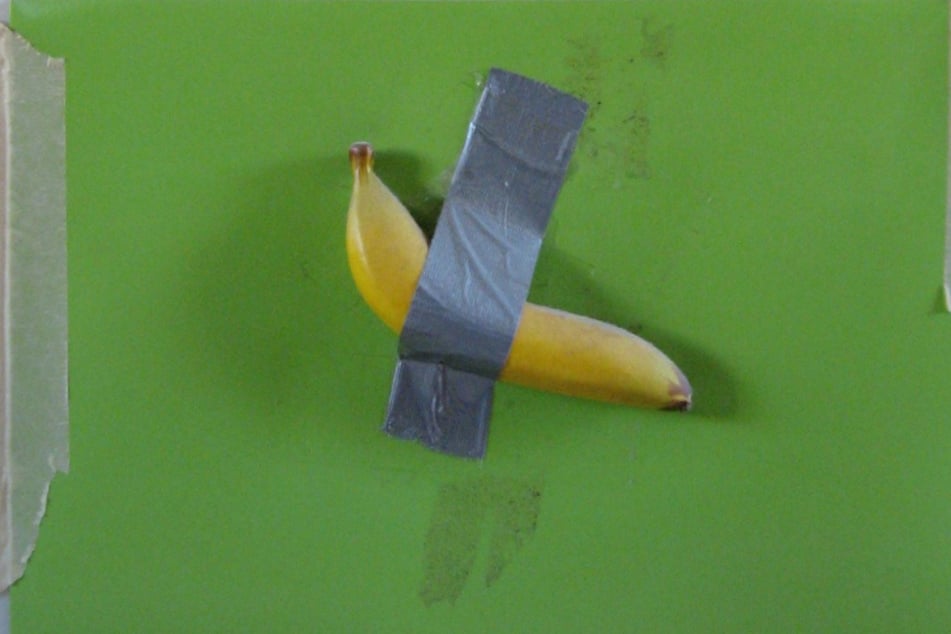 Recently, Florida judge Robert N Scola Jr ruled that Morford can proceed with his case because "the alleged infringement of Morford's banana is sufficient, quantitatively and qualitatively, to state a claim."
Scola didn't say whether he believed Morford's argument that Cattelan had preciously seen the Banana & Orange piece online, but he noted, "No one can claim a copyright in ideas, so Morford cannot claim a copyright in the idea of affixing a banana to a vertical plane using duct tape. Nor can Morford claim a copyright in bananas or duct tape."
The judge concluded: "While using silver duct tape to affix a banana to a wall may not espouse the highest degree of creativity, its absurd and farcical nature meets the 'minimal degree of creativity' needed to qualify as original."
It will be interesting to see if this banana case splits the court over copyright laws.
Cover photo: Collage: Screenshot/ Facebook/Joe Morford Artist & Cindy Ord / GETTY IMAGES NORTH AMERICA / Getty Images via AFP