Buffalo supermarket shooter to face federal hate crime charges
Buffalo, New York - The 18-year-old gunman who fatally shot 10 Black people in Buffalo, New York, this May, received federal hate crimes charges on Wednesday.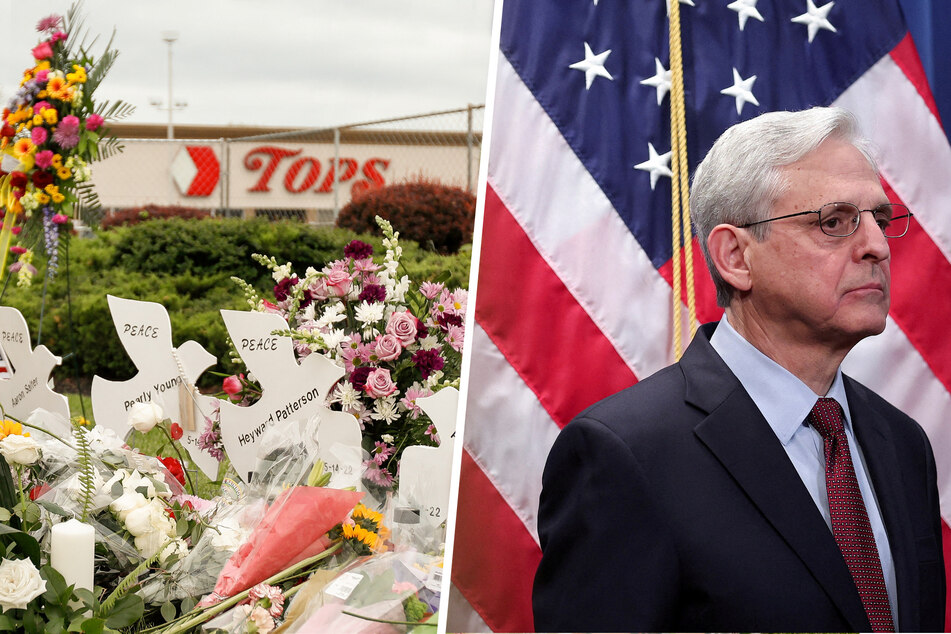 The complaint was filed against the suspected white supremacist shooter who traveled to Buffalo, did reconnaissance, and targeted a supermarket in a majority Black neighborhood.
The announcement of the charges came as Attorney General Merrick Garland visited Buffalo to meet with victims' families, the Associated Press reported.
"No one in this country should have to live in fear that they will go to work or shop at a grocery store and will be attacked by someone who hates them because of the color of their skin," Garland said during a news conference.
The basis for the charges comes, in part, from documents where the shooter laid out his motivations for the attack, saying that he perpetrated the crimes "for the future of the White race." He even posted some of his plans online.
According to the Associated Press, family members of the victims emphasized to the attorney general that the Buffalo attack was not a one-off tragedy. Instead, it's part of a larger pattern of white supremacy going unchecked.
"This is a problem throughout America," said former Buffalo fire commissioner Garnell Whitfield Jr., son of Ruth Whitfield, an 86-year-old woman killed in the shooting.
"It doesn't stop with justice for our mother and the other nine victims. It's how do we prevent these horrific crimes from happening, from breaking the hearts of other families," added Raymond Whitfield, another of Ruth Whitfield's sons.
Shooter could receive the death penalty
The federal charges could open the shooter up to the possibility of receiving the death penalty. Garland put in place a moratorium on federal executions in 2021.
Though Biden and his Justice Department have indicated that they want to move away from the death penalty, it will ultimately be up to Garland to decide if that option is on the table in this case. Garland didn't give a definitive answer on the question of capital punishment on Wednesday, saying that "families and the survivors will be consulted" in the decision.
The shooter is set to appear in court on Thursday for the federal charges.
Cover photo: Collage: REUTERS