Baltimore police hunt for block party shooters while offering hefty reward
Baltimore, Maryland - Law enforcement officers are still searching for multiple suspects who shot 30 people at a block party in Baltimore over the weekend, and they're offering a hefty cash reward for information.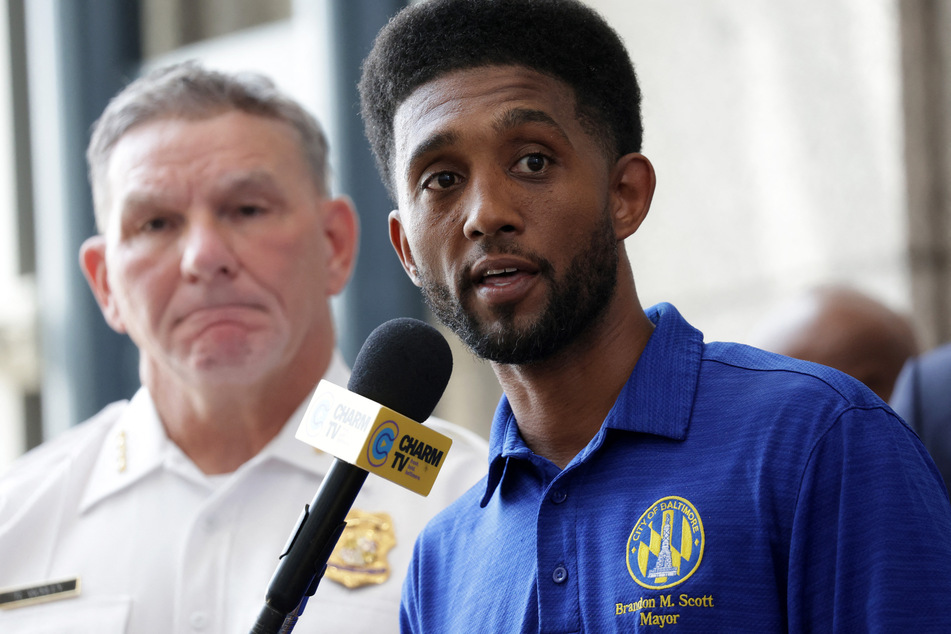 Police are still searching for at least two shooters after a block party in the Brooklyn Homes neighborhood turned chaotic in the early hours of Sunday after 30 people were shot, two of which died.
During a press conference on Monday, police identified the two fatalities as 18-year-old Aaliyah Gonzalez and 20-year-old Kylis Fagbem, per ABC News.
According to law enforcement, 23 of the 28 people who were shot were teenagers, and more than half of them are minors. The oldest victim was 32 years old.
Acting Police Commissioner Richard Worley also shared that they are now offering a $28,000 reward for any information that leads to the arrest and prosecution of those responsible for Sunday's shooting.
Baltimore Mayor Brandon Scott voices concerns for Fourth of July celebrations
At the same press conference, Baltimore Mayor Brandon Scott voiced his concerns about more violence erupting during Fourth of July gatherings.

"As we head into tonight and tomorrow, the Fourth of July, we know that people will continue to gather with their loved ones to celebrate. We want people to gather and celebrate at the Inner Harbor, at Cherry Hill, where they have their festival as they do every year," Scott said.
"But I implore everyone to please be safe. Think of those around you and the lives that you could potentially impact."
The mayor added, "We are gearing up every resource at our disposal."
Cover photo: ALEX WONG / GETTY IMAGES NORTH AMERICA / GETTY IMAGES VIA AFP